MWC 2015: Hands up if you need a 200GB microSD card
SanDisk wants to make sure you never, ever run out of selfie space again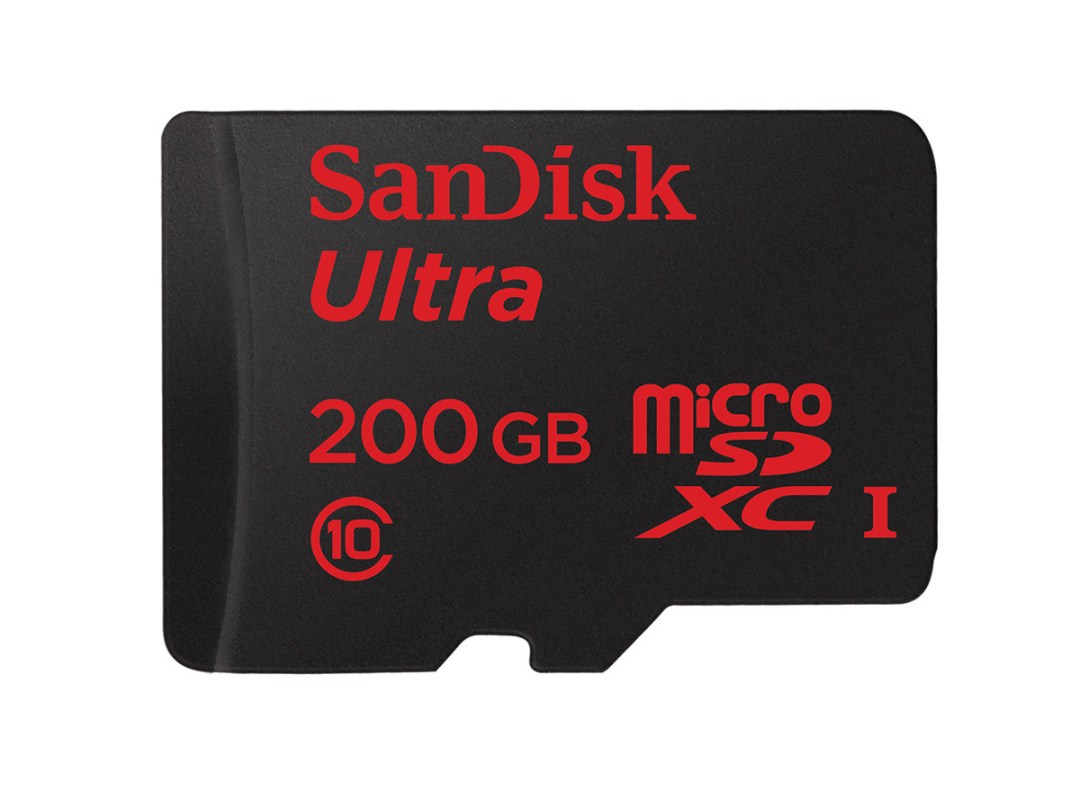 This time last year, SanDisk revealed a 128GB microSD card. Clearly it wasn't satisfied, because it's just gone and revealed a 200GB one.
The SanDisk Ultra microSDXC UHS-I card, Premium Edition (to give it its awfully complete name), manages to cram in 200GB of memory into an object smaller than a thumbnail.
Where does all that memory go? How can it possibly fit? Does it have Tardis blood running through its veins?
Either way, it's impressive, and it's got the speed to match. A 90MB/s transfer speed might stifle a yawn if discussed at the pub, but tell your boozed-up comrades that it can move up to 1,200 photos a minute and, well, they still might not be impressed. You're talking about memory transfer speeds in a pub. What did you expect?
Naturally all that space will come with an equally large price tag. US$400 to be exact.
If you're rich, regularly record 4K video on your smartphone (before it overheats), and just want to live a little, it can be yours in the second quarter of this year. Aka, anytime between April and May.
And no, we refuse to work out how many selfies it can store.