Motorola Xoom 2 tablet leaked
Moto's US website leaks pics of its next tablet, a watchphone and four new mobiles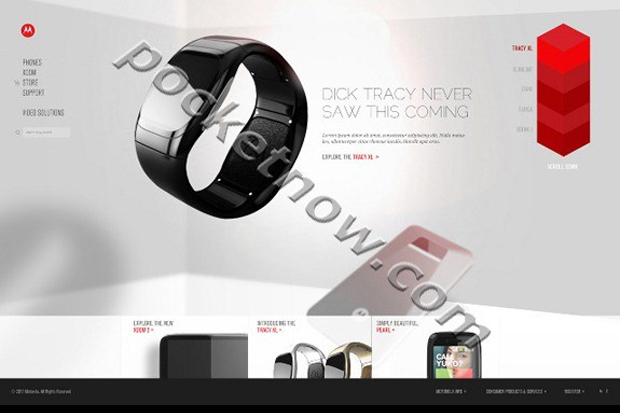 Moto either got a bit sloppy or loves to tease – the company's US website seems to have leaked a pic of the Motorola Xoom 2.
Alongside the vague partial image of the Xoom 2 is a watchphone called the Tracy XL – presumably named after Dick Tracy – and a bevy of new handsets, the Slimline, Zaha, Targa and Pearl.
Sadly there's very little to see and even less to find out, other than that "accidentally" unveiling a new product line-up is pretty good for getting people talking about it.
via Pocketnow