Motorola enlists graffiti legend Futura for limited Moto X Style run
Each phone is different - but there are only 30 available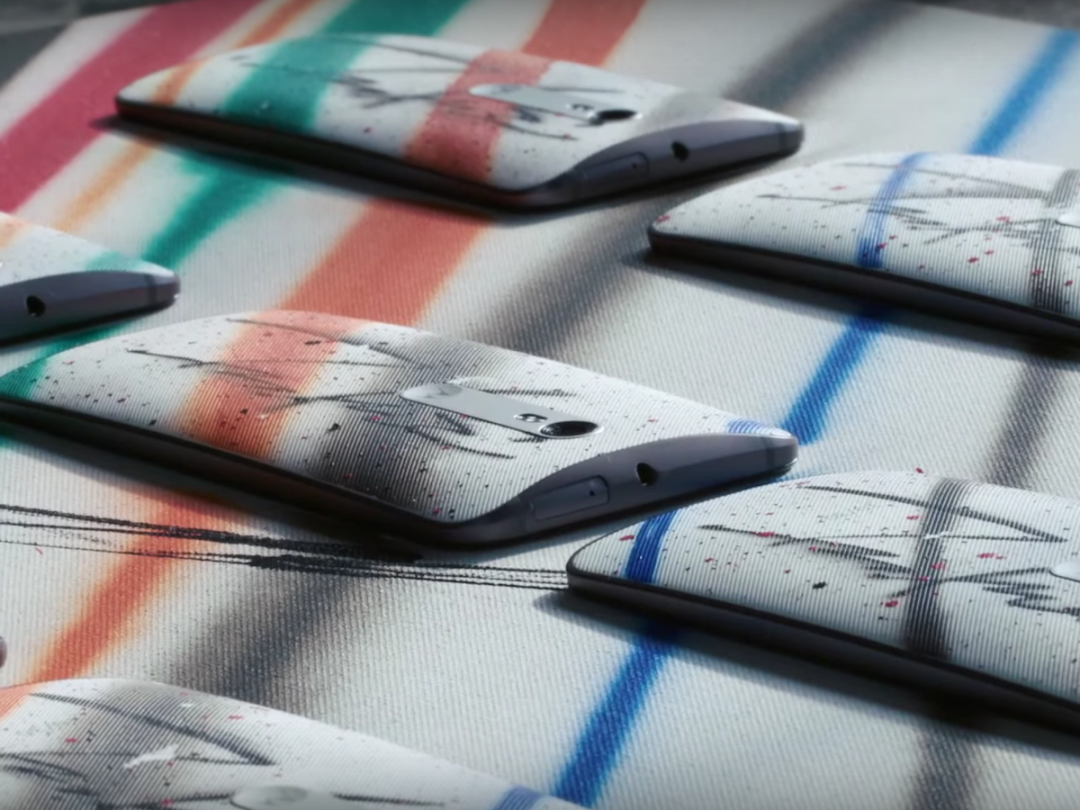 Last autumn's Moto X Style (Moto X Pure Edition in the States) wasn't quite the sensational smartphone that its predecessor was for its time, but Motorola's flagship has some nice perks for the price – and a new one you won't find anywhere else.
Motorola has announced a collaboration with American graffiti artist Futura (a.k.a. Futura 2000), whose work dates back about 40 years, and they've had him custom-paint several Moto X Style devices. Futura rose to prominence in the early '80s doing work for The Clash, and has since collaborated with the likes of Nike, Supreme, and many other brands.
For this collaboration, he painted 30 of the handsets atop a single canvas, with each backing coming out differently than the rest. You can see the process in the video below: the metal and glass were covered up to ensure the phone remains functional once tagged, but otherwise, the white backing will be marked with a distinctive pattern of spray-painted lines and speckles.
How can you get your hands on one? That part remains a bit unclear. Motorola's U.S. Twitter account says they've teamed up with Stefan's Head, a New York City-based service that lets people get their hands on exclusive gear by sending an SMS to a certain phone number. It looks like they distributed the first wave of phones that way in recent days.
However, the account also said that people outside of New York should expect details to come this week, so hopefully we'll hear something about shipping options – and the price point – in the next couple days. It could be slim pickings if they've already sold some in NYC, though!
[Source: Motorola via 9to5Google]