Samsung Galaxy S6 Edge+ vs Motorola Moto X Style: the weigh-in
These two palm-stretchers both look great on paper. But which looks slightly more great?
A year ago comparing the Moto X to the Samsung Galaxy Edge wouldn't have made much sense. Because while the 2014 Moto X was a 5.2in phone with nice specs and a customisable design, the first Edge was a 5.6in beast with nice specs, a stylus and, um, a fairly horrible fake leather back.
This year, things are different. Or rather, they're the same. Because the 2015 flagship Moto X – or Moto X Style, to avoid confusion with the cheaper Moto X Play – has had a major growth spurt and now measures up at 5.7in, making it identical in screen size to the newly announced Samsung Galaxy S6 Edge+.
So, a sensible comparison. But that just makes it all the harder to choose between them. So that's where we come in…
Screen: 2K all the way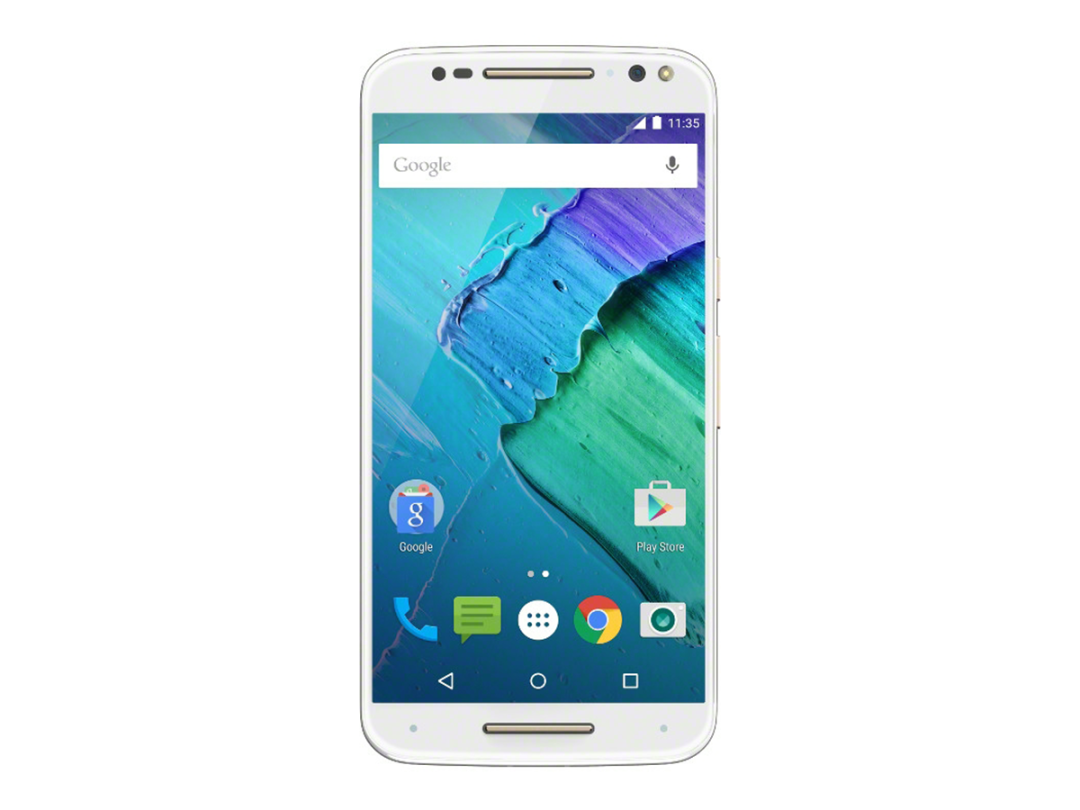 On the display front these two phones match up nicely.
The Motorola Moto X Style has a 5.7in screen with a 2560 x 1440 – or 2K, or quad HD – resolution that equates to a mighty 520 pixels-per-inch. That puts it right up there with the best in terms of resolution and indeed on a par with the Samsung Galaxy S6 Edge+.
We say on a par, but Samsung's own quoted figure for the Edge+ is 518PPI. Whatever – if you can spot those 2 extra pixels per inch in the Style, you must be some kind of human-microscope hybrid.
Both screens are coated in Gorilla Glass 3 but while the Edge+ gets the Super AMOLED treatment, the Style has a TFT LCD. We were impressed with both during our hands-on time with the devices, but that was indoors in a well-lit environment. Outdoors is a different matter and we'll have to wait to report back on that.
The other main difference between the screens is that the one on the Edge+ is curved. We'll come on to that in more detail in a second, but beyond making the screen look more interesting the curviness doesn't make a lot of difference in this round.
Which has the best screen? Well on paper, we'll have to call this one a draw.
WINNER: DRAW
Design: curved vs custom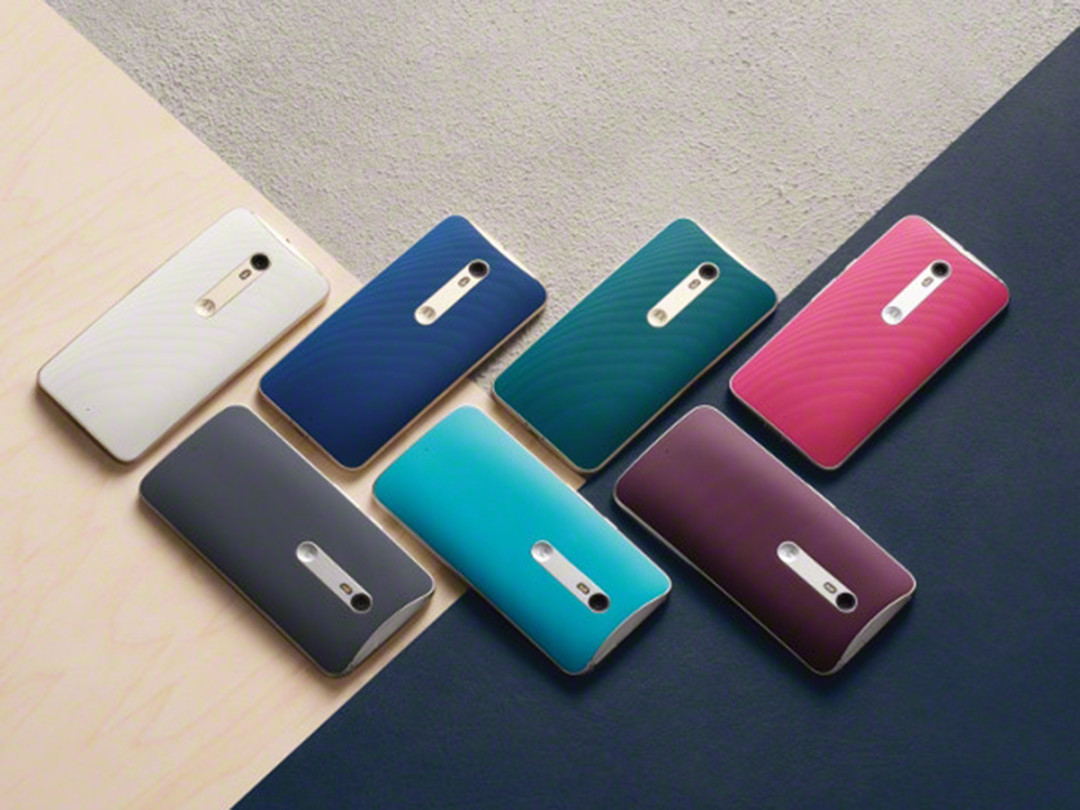 That curve makes has more of an effect on the Edge+'s design than it does on its display performance. It looks beautifully futuristic, but in a subtle way – like something out of the excellent 2014 film Her rather than a prop from the original Star Trek. It's not the only classy piece of design here, because the Edge+ takes its design cues from the Galaxy S6 Edge rather than last year's Note Edge, and as such gets a welcome metal-and-glass makeover.
It's also impressively thin – just 6.9mm – but bear in mind that the combination of those curves, the glass back and the big display make it a prime candidate for smashed-screen-syndrome.
The Edge+ is available in four colours, which sounds decent enough until you consider that the Moto X Style comes with a bewildering array of customisation options. You can get it in – brace yourselves – three base units (black, white, bamboo), with 18 different backs and a choice of 7 accents. We reckon that makes for 1.3 million different combinations, although maths was never our strong suit.
It doesn't quite have the flair of the Edge+, but it's solidly built and subtly curved itself – though that's the body rather than the screen. And having held one for a bit, we can confirm that it feels nice in the hand, if the hand being used is quite a large one.
So there's nothing much wrong with the Style, but we're all sci-fi nerds round this way, so it's the Edge+ that wins our vote in this round.
WINNER: SAMSUNG GALAXY S6 EDGE+
Power: mighty vs mightier
Phones as big and important as these need plenty of power, and both get it. The Samsung has more on the face of it though, with the same octa-core Exynos processor found with the Galaxy S6 and S6 Edge and an impressive 4GB of RAM.
The Moto X Style is built around a Qualcomm chip – the 808 also found in the LG G4, rather than the 810 which has been widely criticised for supposed overheating issues in other handsets, and gets 3GB of RAM.
Will that make any difference in the real world? Probably not. In our time with the phones both were as smooth as freshly churned butter in use.
There's little to choose between them on the battery front either. Both phones have massive 3000mAh cells within them – the poor old Galaxy S6 has to make do with a 2550mAh effort – but if that sounds like a lot, bear in mind that 5.7in 2K screens use up a lot of juice.
Both also have fast-charge modes: the Moto X Style can gain 10 hours' worth of charge in just 15 minutes, while the Edge+ can charge fully in two hours.
WINNER: DRAW
Storage wars: SD FTW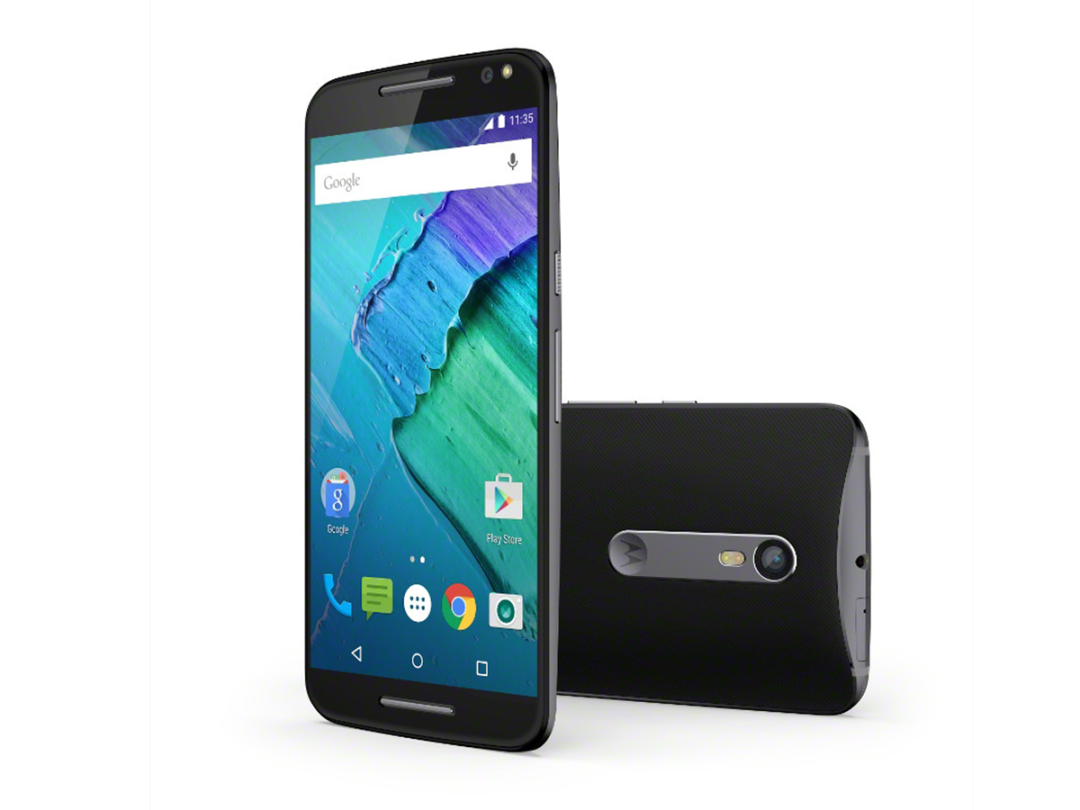 If your primary concern when choosing a smartphone is how much storage space it has, you'll want the Moto X Style rather than the Samsung Galaxy S6 Edge+. And the simple reason for that is that the Style has a microSD card slot. The phone itself comes in 16, 32 or 64GB sizes and you can add up to 128GB via SD (if you can afford a card of that size), meaning you could give yourself 192GB of space to fill with digital goodies.
The S6 Edge+ has no such luck: it's available in 32 and 64GB models only, and there's no microSD slot. Tough luck.
WINNER: MOTOROLA MOTO X STYLE
Camera: megapixel mania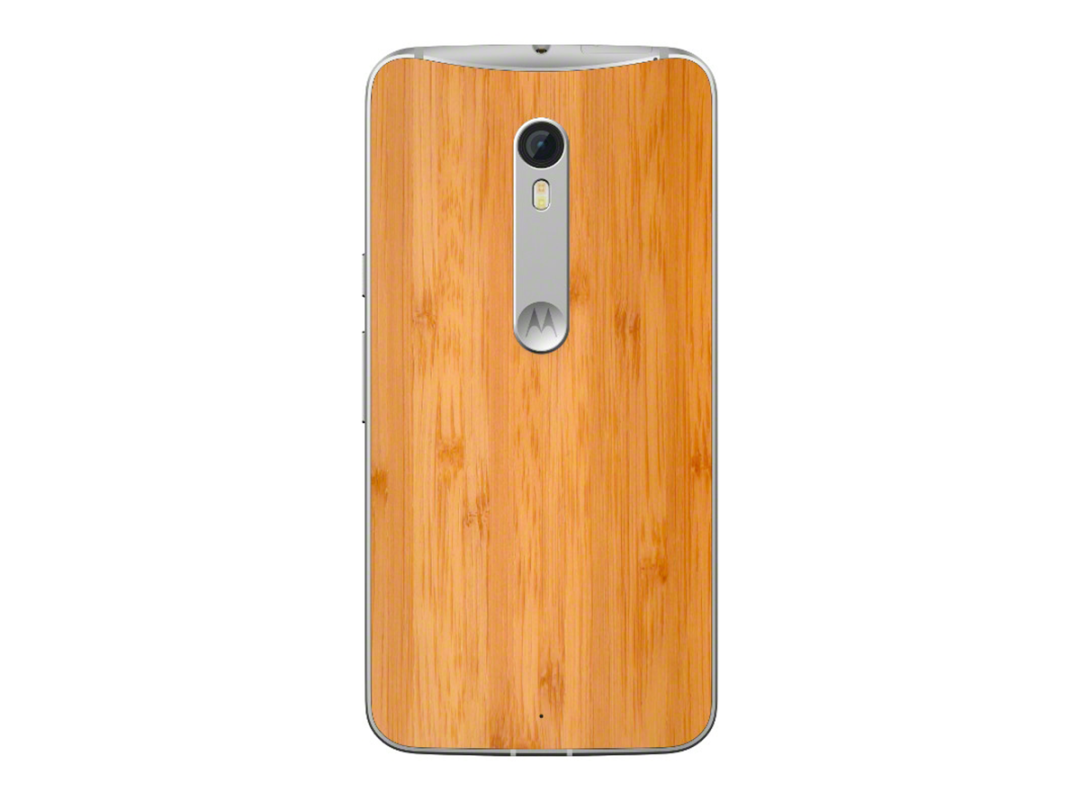 If we're judging this purely on megapixels then the Moto X Style wins this round too. It has a new 21MP, 1/2.3in sensor with a light-sucking f/2.0 lens and can record 4K video at 30fps. There's a flash round the back and also one round the front to help light the selfies you'll be taking with its 5MP front camera.
The S6 Edge+'s sensor has fewer pixels – 16 million of them – and is slightly smaller, at 1/2.6in. It also has a 5MP front cam, but no front flash. But against all that it's worth noting that the Edge+ has optical image stabilisation and is probably the exact same camera found in the smaller Galaxy S6 and S6 Edge phones. Given that the S6 recently topped the rankings in our test to find which smartphone has the best camera, we expect the Edge+ to perform brilliantly too.
Then again, this is a spec-based test, and as such we have to go on the info we already have rather than what we expect. So for that reason, the Moto wins this round.
WINNER: MOTOROLA MOTO X STYLE
Software: to skin or not to skin?
Both these phones will arrive running Android 5.1 Lollipop, and we'd hope both would get upgrades to Android M when that arrives sometime in the next few months. However, we'd expect the Style to get the update sooner.
The fact that Motorola was until last year owned by Google and made the Nexus 6 for them might help, but more pertinently the Style will run Moto's almost-vanilla version of Android. That's a lot easier to update than a heavily modified skin such as TouchWiz, which you'll find on the Edge+.
Aside from update speed, TouchWiz has come on leaps and bounds in recent years, to the extent that we actually quite like it now. But we'd still rather just have stock Android, so the Moto's taking this round too.
WINNER: MOTOROLA MOTO X STYLE
Samsung Galaxy S6 Edge+ vs Motorola Moto X Style: Initial verdict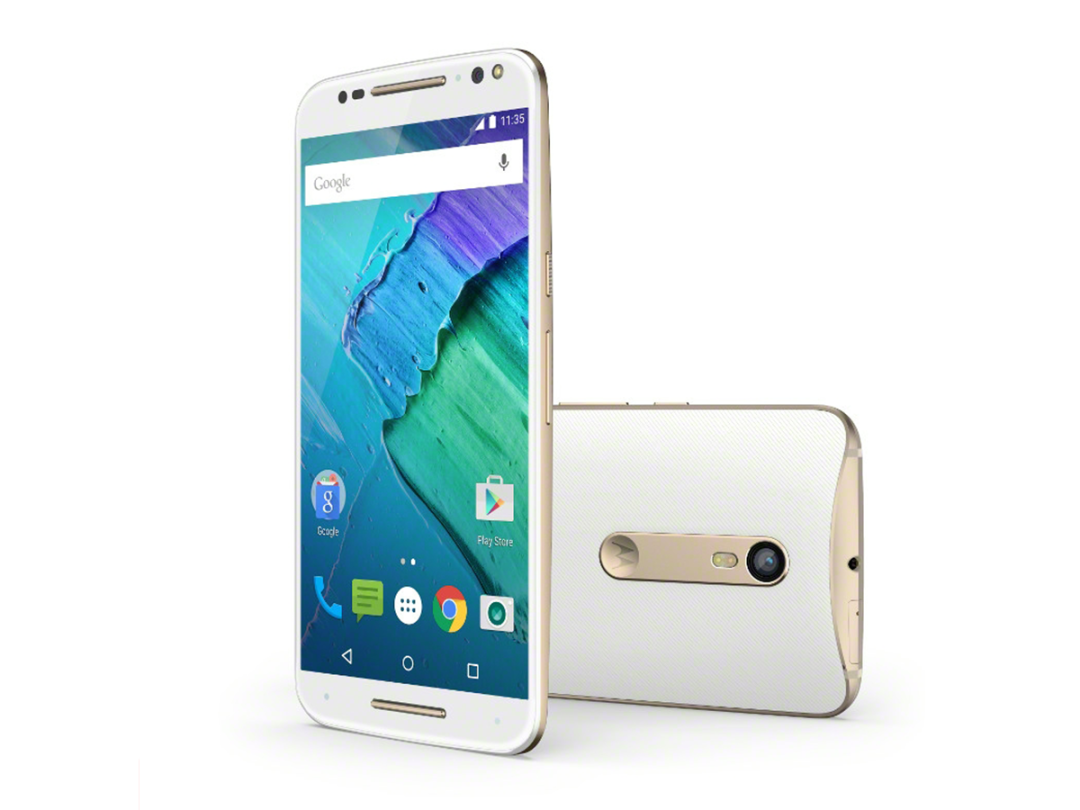 Tally up the scores and you'd have to see this as a fairly comfortable win for Motorola. On paper at least the Style has the better camera, more storage and a cleaner Android experience. And while all of the rounds are fairly close – and indeed on power and screen there's little between them – there's one other thing we haven't yet mentioned: price.
Add that into the mix and it's an even easier win. The Motorola Moto X Style will launch with a price of £360, which is really very cheap considering what's on offer, and while Samsung hasn't yet announced pricing for the Edge+, the fact that a) the original S6 Edge costs £670 and b) last year's Note Edge cost £700, we'd be surprised if it wasn't darned expensive. In fact we wouldn't be surprised – we'd be flabbergasted.
So two great looking phones, but at this early stage it's the Moto X Style we're most excited about – as always with the caveat that we'll reserve our final judgement until we've properly tested both handsets.
WINNER: MOTOROLA MOTO X STYLE