The Misfit Ray is a fashion-first fitness tracker
Misfit are paving the way to healthy living with the Ray fitness band and the Specter wireless headphones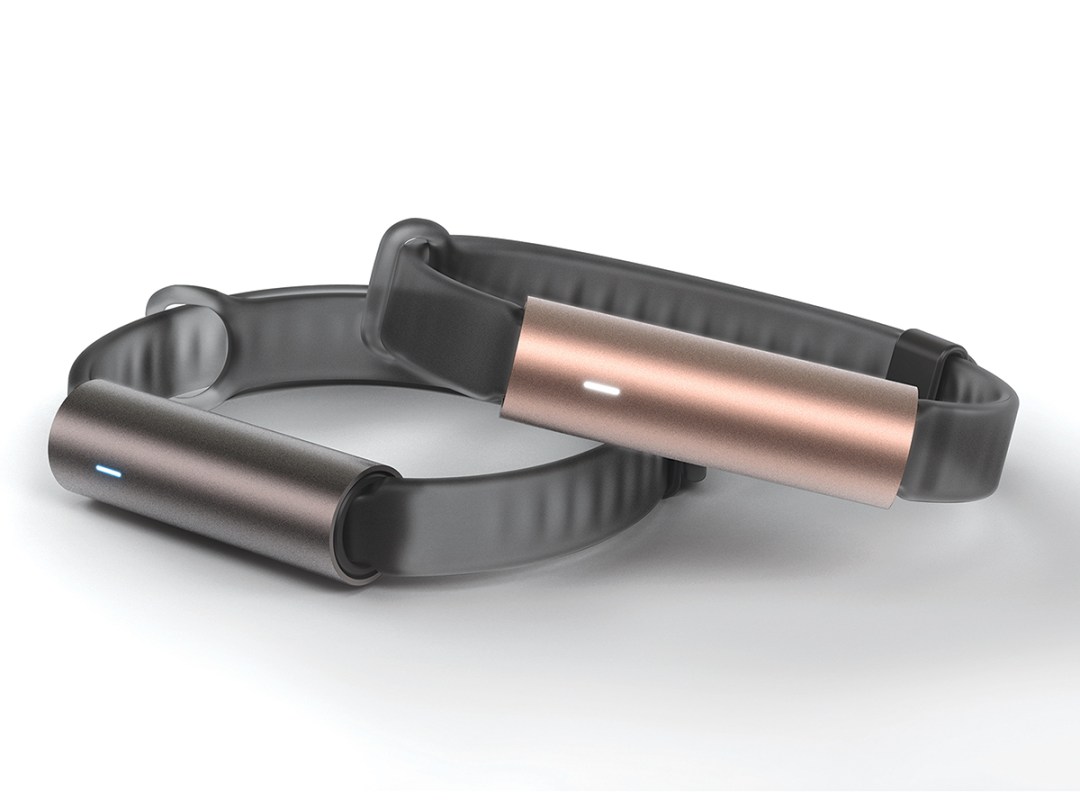 New Year's resolution? Check. Gym membership? Check. Willpower? We'll come back to that one. Fancy new fitness band? Misfit has got that one covered.
Today at the annual tech-fest CES 2016, Misfit announced the latest in their line of fitness wearables – the Misfit Ray. The fashionable Ray tracks your physical activity (as well as all your inactivity) and sleep with a 3-axis accelerometer. It also has a vibration motor to silently wake you up, alert you of notifications and give you a nudge when you've been motionless for too long.
You don't need to be afraid of getting it wet, as the merpeople-friendly Ray is water resistant all the way down to 50 meters. No charging is required either, thanks to a replaceable battery that lasts for 6 months. It means this sleek and stylish wearable won't have to leave your wrist in the middle of a busy day.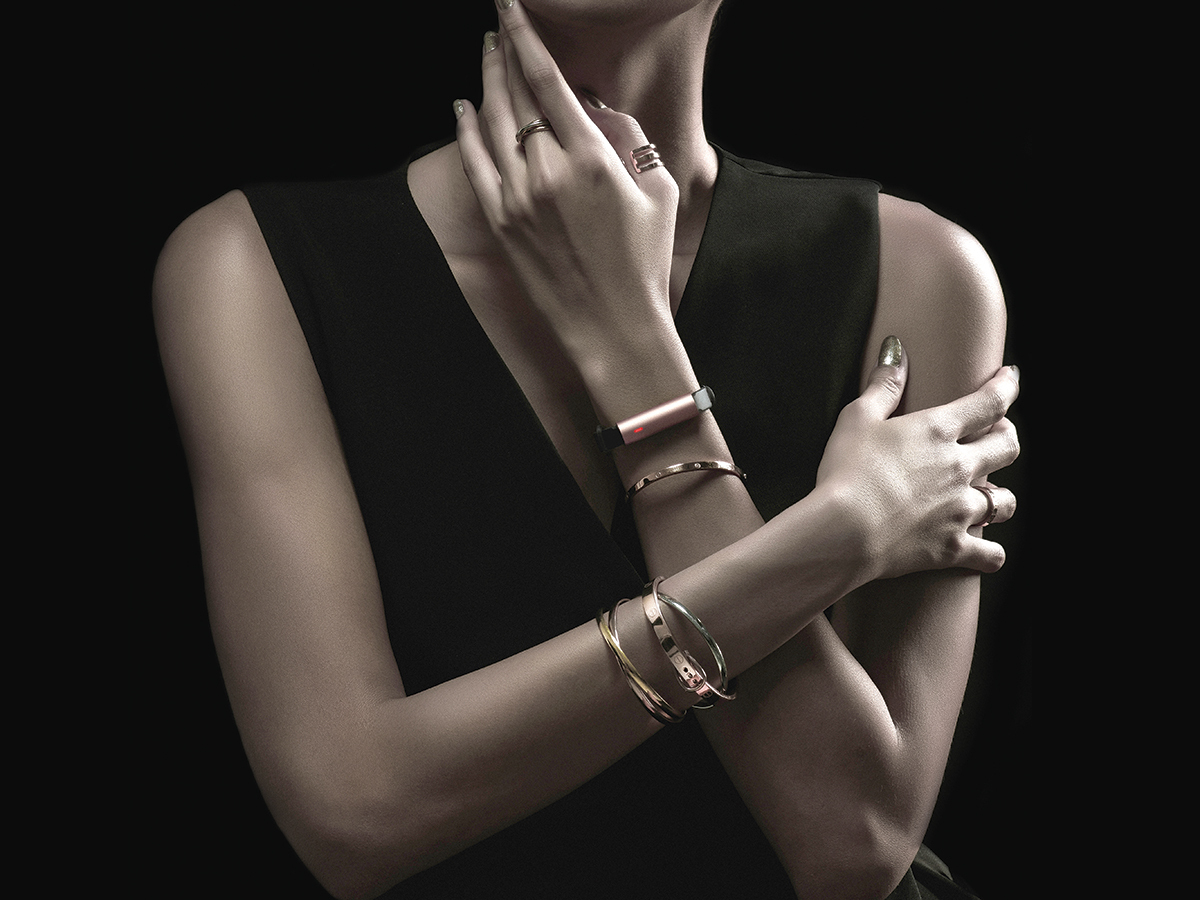 Seemingly taking design tips for the Jawbone UP3, the Misfit Ray is only 12mm in diameter – fitting in neatly on your wrist next to spikey bangles, leather wristbands, analogue watches or whatever you fashionable people wear. It has a handy interechangeable design, which allows you wear it on a number of Misfit-branded or custom accessories, on your wrist or even as a necklace.
The Ray works with Misfit's clever Link app to interact with electronics around you. Within range of other Link-compatible products, you could change songs, turn off the light, maybe even take a selfie and much more, just with the Ray's basic controls.
The Ray comes in the must have iPhone 6S colour – Rose Gold, as well the more subtle Carbon Black. It's now available for pre-order on misfit.com, and will be available in stores worldwide in Spring 2016. Prices will start at US$99.99, so with a wallet-friendly price tag like that, we hope it can perform well against the competition. You'll have to wait for our review later in the year, but until then feel free to check out our list of the 10 best fitness trackers here.
That's not all Misfit have announced however, scroll down to check out their new set of wireless in-ear headphones – the Misfit Specter.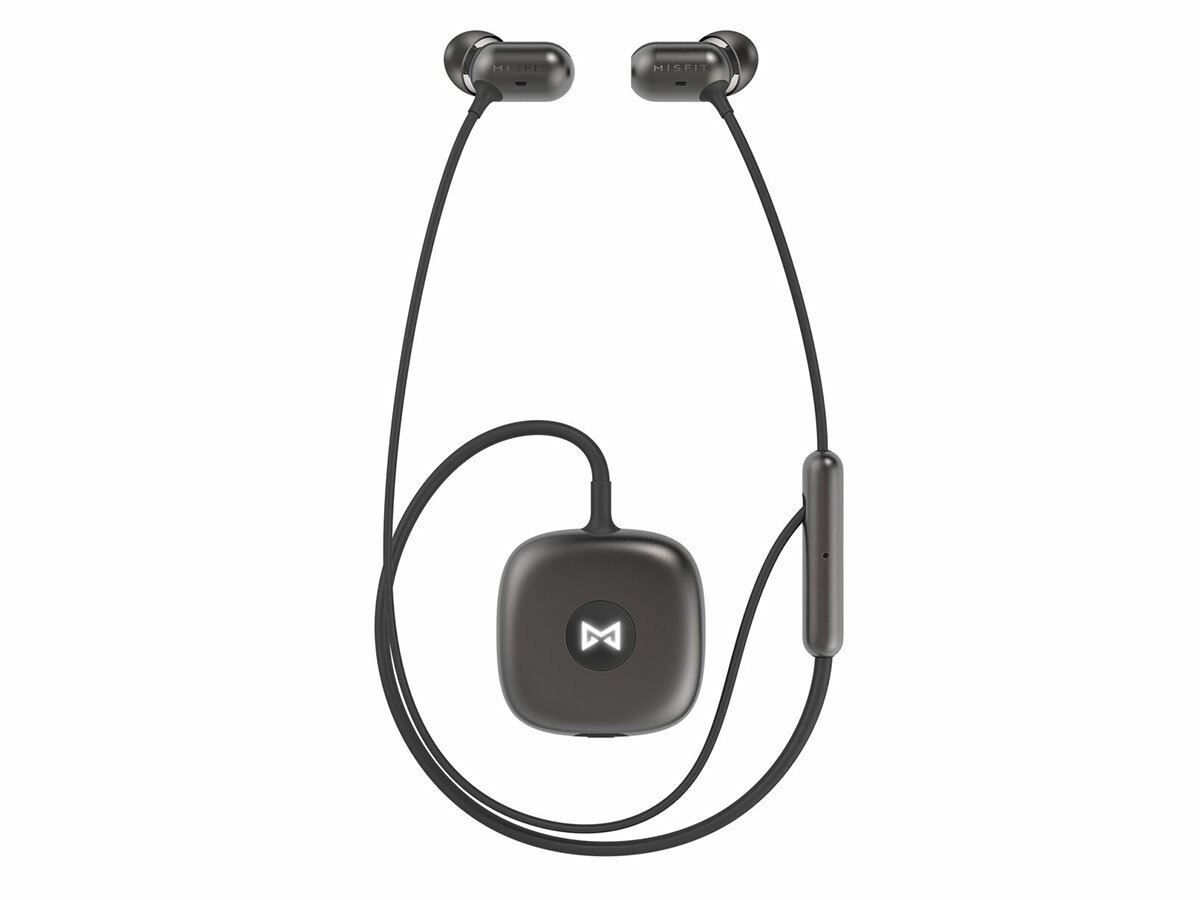 For the second day in a row at CES 2016, Misfit have announced a brand new product – this time it's the Misfit Specter. Whereas the Ray is their newest addition in the wearable market, the Specter is the first in their line of hearable products.
The Specter is a pair of wireless in-ear headphones, capable of tracking activity and sleep thanks to an in-built accelerometer. All data captured by the Specter is available to you on the free Misfit app, so you can see if those resolution goals you set are being met. The Misfit Specter comes with the same Misfit Link technology available in the Ray, allowing you to connect to and control all sorts of compatible devices.
We don't know much about how good the listening is, but Misfit claim that their dual driver technology will produce excellent sound quality with a wide dynamic range. We'll have to hear it first to believe it, but until then, check out our list of the best sports headphones.