Microsoft's Surface Pro 4 takes aim at the iPad Pro
The best-selling hybrid is back with all guns blazing towards its Apple rival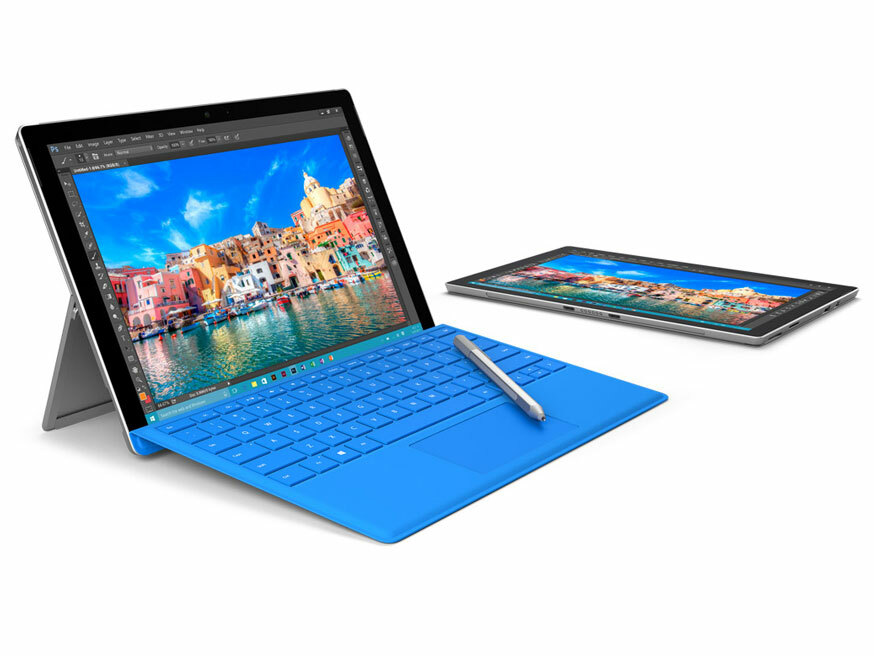 Woah there, Apple. Thought Microsoft would stand aside while you waltz into the laptop-tablet market with the iPad Pro? Think again.
Unveiled today in New York, the Surface Pro 4 is a refined version of last year's hybrid device with a larger 12.3-inch display, faster Intel Core processor and, of course, an updated stylus.
Available to buy from £750 (or £860 with a Type Cover) on 26th October, the Surface Pro 4 doesn't look all too different from its predecessor. But its screen is both bigger (12.3in rather than 12in) and sharper (267ppi over 216ppi).
This iterative approach to change rings true inside Pro 4 too. It's powered by a 6th-gen Intel Core processor, 16GB of RAM and offers a whopping 1TB of solid state storage, all in a device that's just 8.45mm thick, weighs under 0.8kg, and will apparently last over 9 hours of continuous use.
Microsoft claims the Pro 4 is 50% faster than the MacBook Air. Given said MacBook Air is notoriously a bit underpowered that seems a fairly soft target to aim for, but considering the slimness of the design it still sounds pretty pokey.
Pen vs Pencil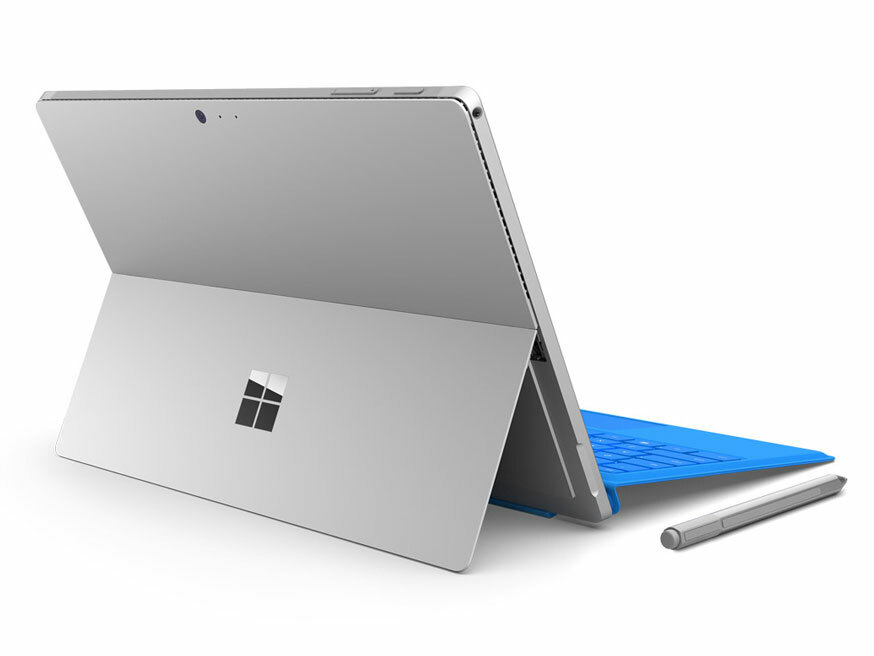 Elsewhere, Microsoft took a pointed jab at Apple's Pencil with its redesigned Surface Pen – now with an added rubber on the back. "It's kind of funny, there's a pencil out there without an eraser," proclaimed Panos Panay, Corporate Vice-President of Surface.
The new Surface Pen itself now comes with more intricate inking techniques for making notes across programmes, has interchangeable pen tips and clips on magnetically to the side of the Surface Pro 4.
The Surface Pro 4's docking station comes with four USB 3.0 ports, two 4K DisplayPort and ethernet. Naturally, you'll also be able to connect it to a new Type Cover with a bigger trackpad and added fingerprint scanning abilities.
Will all this enterprise-focused innovation convince Microsoft's customers to stick with the Surface range, instead of switching to the iPad Pro? Who knows. One thing's for sure, the hybrid market is now embroiled in one hell of a bunfight.