Meet the VR game that might have just killed the music studio
SoundStage brings neon-tinged music-making to HTC Vive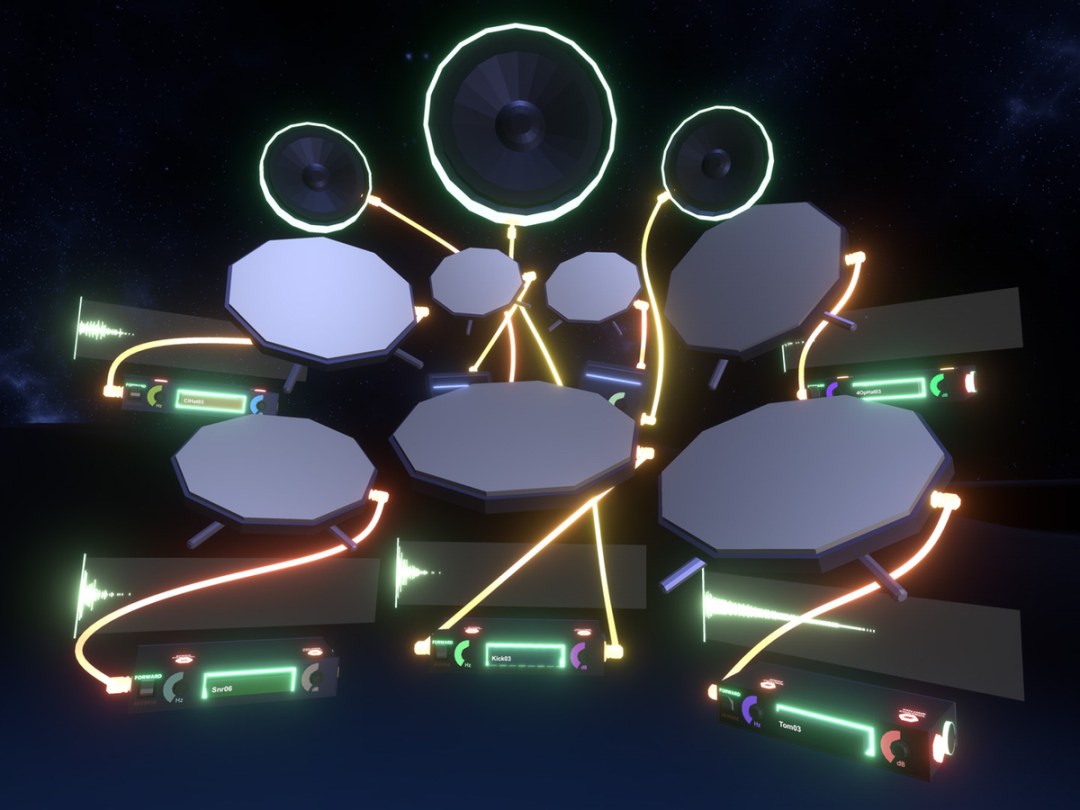 Gone are the days of bashing rubber drums in the living room.
As much as we loved channelling our inner Led Zeppelin through the medium of plastic peripherals, it's high time that home music-making got an upgrade.
Thankfully, Logan Olson – former designer at Disney and now indie game creator – agreed and SoundStage was born.
A glowing, swirling sandbox for your musical creations, SoundStage is ready to make VR virtuosi of us all – without the expensive extras, mixing decks or drag-and-drop loops of GarageBand.
It's a simple as strapping on your HTC Vive headset, loading up the game (available through Steam) and getting crazy.
Making use of the Vive's room-tracking tech, alongside its motion-sensitive controllers, mixing tunes and dropping beats with SoundStage is like the Wii on a caffeine high – only so much better.
From levitating keyboards to floating synths, SoundStage is a technicolour web of waves and wires that aims to "capture the feel of those epic music machines" that used to dominate the stage at 80s rock gigs.
Large-scale instruments dominate the virtual space, filling your room with instruments galore as you whirl between theremins, pads, dials and metronomes.
It's a vibrant demonstration of the capabilities of VR, taking a simple concept and transforming it through smart use of space, an effortless interface and a healthy dose of colour.
Pitched at both professionals and spare-time players, it might just be the first step towards a future of VR music-making, free from the knobs and buttons of mixing desks.
Want to give it a try? It's priced at £6.99 on Steam for the Early Access Game.