Masterbuilt releases sizzling pizza oven insert for BBQs
Pizza-Q. A pizza oven insert for your BBQ.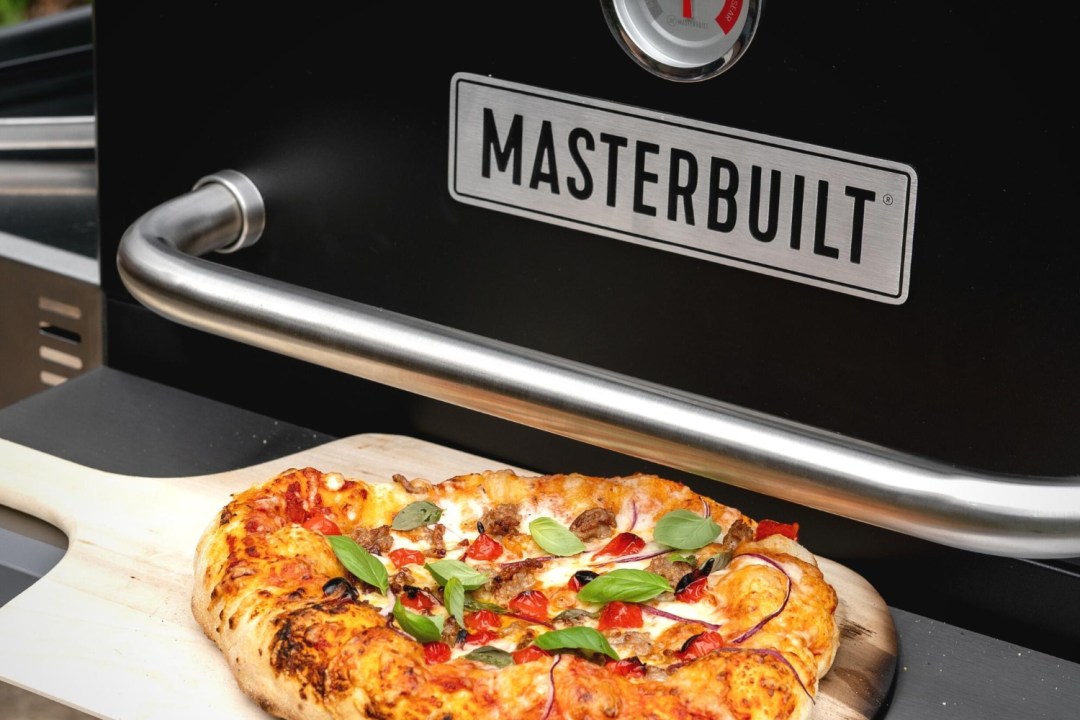 February may seem a little early to be talking about grilling – temperatures barely break ten degrees! But Masterbuilt's latest BBQ accessory isn't for bangers, but rather for pies. It's a pizza oven insert that slots straight into your 'que, serving up the taste of traditional, brick oven pizza.
Ready to help you up your pizza game, Masterbuilt's latest cooking accessory provides 360 degrees of airflow for perfect pizza cooking. We all know that the perfect pie has a crunchy base with a perfectly melted top, which this pizza oven insert promises to deliver. It lets you cook pizzas up to 14-inches in less than five minutes. And you won't even have to rotate the pizza round.
Once you've fired up the coals (or turned up the gas dial) Masterbuilt's insert is ready to just plug and play with the press of a button. The insert is designed to work best with the brand's Gravity Series 800 and 1500 grills, but it'll also fit most other gas, coal, and pellet grills as well.
The pizza oven insert boasts a stainless-steel interior with a porcelain-coated exterior. You'll avoid accidental pizza tears, since the tray is non-stick. Ready to be the talk of the neighbourhood as the dedicated grill-master and pizza chef? Masterbuilt's pizza oven insert is available to order for £179 directly from the brand, and other retails.