Logitech Blue Sona aims to step up your streaming game
Pro-grade XLR mic joined by Litra Beam key light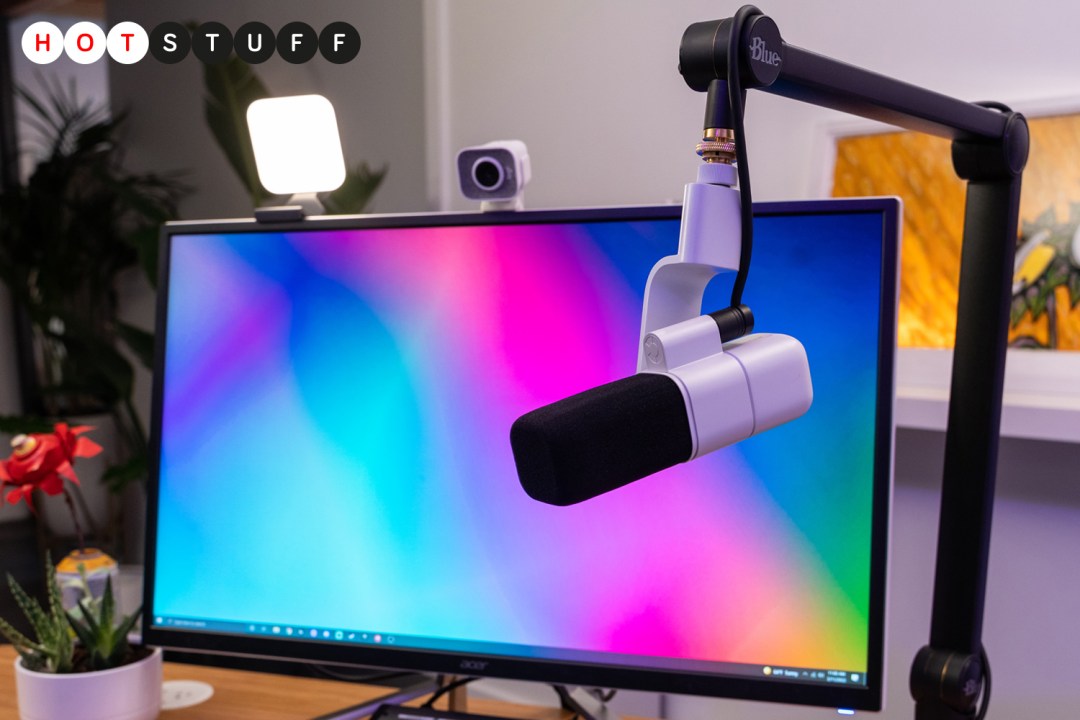 Logitech is taking aim at podcasters, streamers and other creatives with its latest pair of pro-grade accessories, the Blue Sona microphone and Litra Beam key light. The former aims for broadcast-quality audio, while the latter promises prefect lighting for presenting.
Blue microphones were a podcasting and streamer favourite long before Logitech laid down big bucks to acquire it back in 2018, and the brand is responsible for the Sona's tuning. It has a dual-diaphragm design, cage-mounted to cut down on electrical noise, with a supercardiod pick-up pattern. That means it'll ignore more background chatter than a typical cardioid mic, meaning you can keep gaming on a clacky mechanical keyboard without winding up your viewers.
The mic comes on a 290-degree swivel mount, for a wider range of movement than most rivals, and can be had in either graphite or off-white colours to compliment the rest of your streaming setup. The windshields are interchangeable too, for an extra splash of colour.
It's an XLR mic, so you'll need an audio interface to plug it into, but +25dB of built-in gain boost means it doesn't demand an external mic booster. Bass cut and presence peak switches are on the back for quickly adjusting the pick-up for a more broadcast-ready sound.
Creative types will be able to get their hands on a Blue Sona mic from today onwards in the US, Canada, the UK and select European countries. It's available for £329/US$349.99/€349 from the Logitech website and all the usual retailers and etailers. .
See the light
The Litra Beam, meanwhile, is an LED key light meant to illuminate your face evenly and naturally – so you don't look like a zombie while streaming. Logitech says its proprietary TrueSoft tech delivers "cinematic" colour accuracy, with continuous temperature adjustment from 2700K-6500K and a frameless diffuser that cuts out harsh shadows.
You can quickly swap between colour temp presets and brightness levels using buttons on the back of the light, or head to the Logitech G Hub desktop app for fine-grain control. Each one can run on USB or mains power, and has been UL certified for all-day streaming. That means you won't find any scary warnings about possible retina damage on the box, like you will with other key lights.
A single Litra Beam will handle front lighting, or you can add a second for split, butterfly or Rembrandt lighting if you're feeling especially arty. Each one comes with a three-way adjustable stand for height, tilt and rotation, or they can be tripod-mounted if you're replacing an existing setup.
The Litra Beam is on sale right now, direct from Logitech, in the same countries you can bag a Blue Sona mic. Expect to pay £99/US$99.99/€119) per light.