Lego Star Wars: The Force Awakens will expand upon the film's story
Exclusive bonus missions help explain some niggling plot questions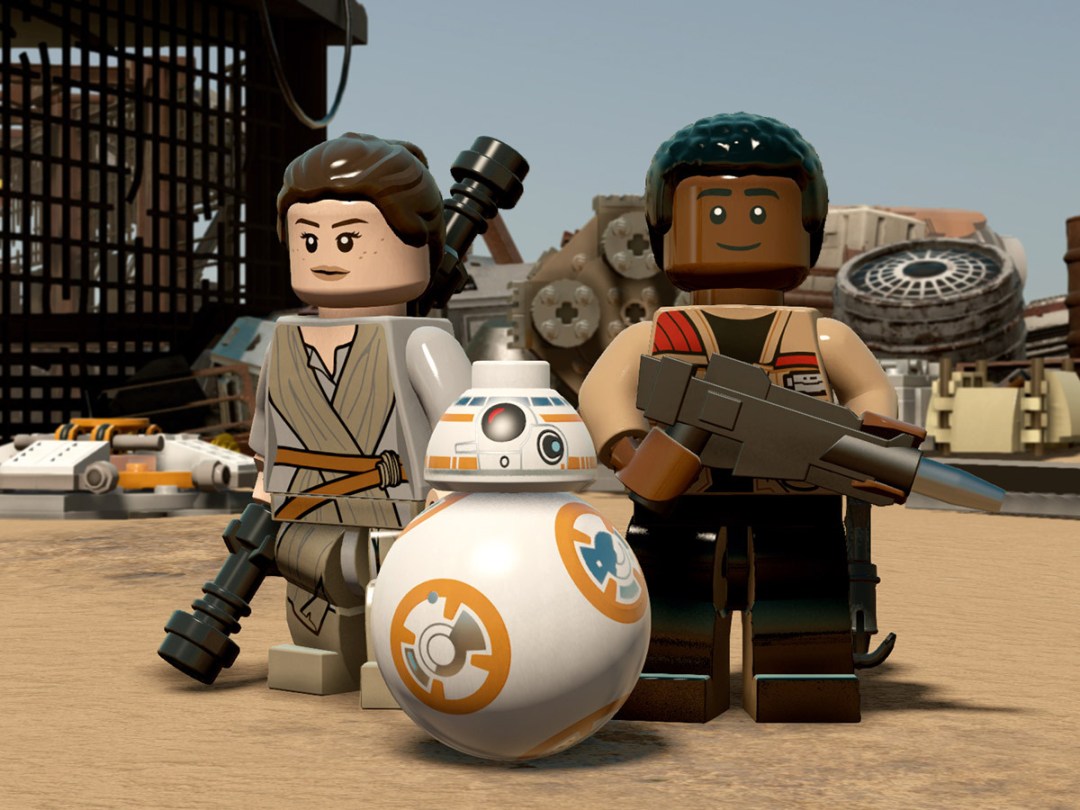 It's Star Wars Day, and we've already seen one new Star Wars game announced (from Respawn Entertainment) – but now we have some promising new details about another one that's right around the corner.
Lego Star Wars: The Force Awakens is set to release in late June, and unlike the previous trilogy sets, it'll be a complete game based solely on last year's blockbuster film. But it seems there will be more, actually, as the game will tell related stories that we didn't actually see on the big screen.
Today, Warner Bros. Interactive Entertainment and TT Games released a new trailer for the multiplatform game, and detailed the six exclusive side missions coming to the game alongside the movie-based campaign mode.
You can catch a glimpse at them in the trailer above, and they range from Rathtar Hunting – which shows how Han and Chewie found themselves alone on the freighter – to Poe Dameron's rescue of Admiral Ackbar and how C-3PO got his red arm (also recently explained in a comic book). Essentially, we'll get a glimpse at how some characters got into the situations they're in during the film.
And luckily, the core voice actors and actresses are all onboard and recorded extra dialogue for the scenes, with Daisy Ridley, John Boyega, Harrison Ford, Adam Driver, Carrie Fisher, Max Von Sydow, and others reprising their roles for the game.
Lego Star Wars: The Force Awakens debuts on 28 June for nearly every active platform on the market, including PlayStation 4, Xbox One, PC, Wii U, PlayStation 3, Xbox 360, PlayStation Vita, and Nintendo 3DS. Don't be surprised if we see mobile entries at some point, as well.
Oh, and one last tidbit for Star Wars gaming fans: both Star Wars: The Force Unleashed and Star Wars: The Force Unleashed II on Xbox 360 are now backwards compatible with Xbox One, so you can celebrate the end of Star Wars Day by pulling out those last-gen action affairs and giving them fresh life on Microsoft's current console.
[Source: Polygon]