Leaked AMD Project Discovery tablet wants a fight with Atom, Snapdragon and Tegra
Mullins is the new mobile chip on the block, and it's arriving to the party in a smart red and black slate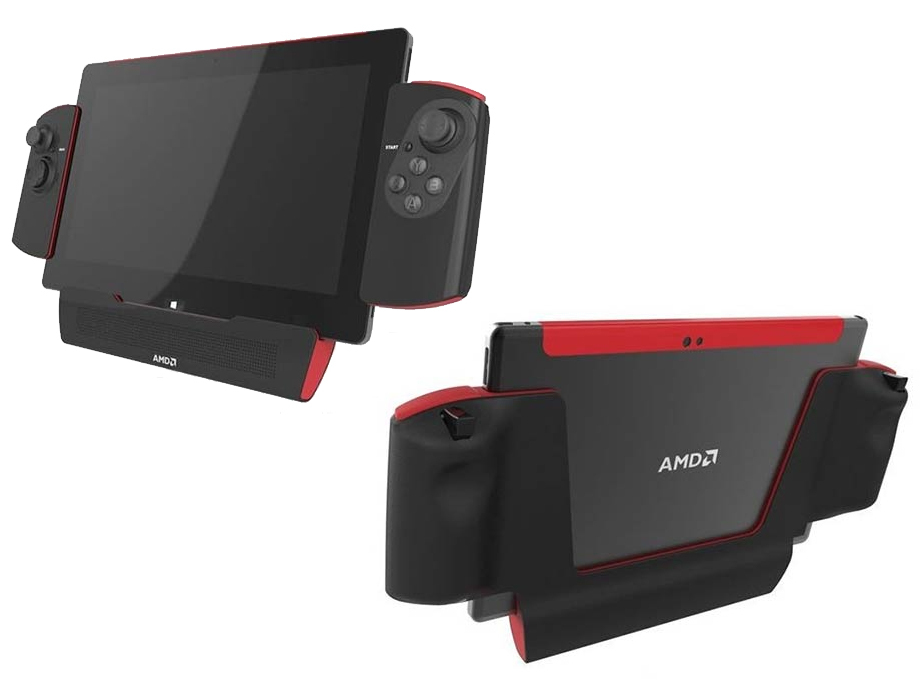 AMD's Project Discovery tablet has leaked online, and its housing something it hopes will bring the fight to Qualcomm and Nvidia's mighty Snapdragon and Tegra mobile CPUs – its recently unveiled Mullins processor.
Promising twice the performance-per-watt than its predecessors, AMD's Mullins chip is a 64-bit, x86-based chip capable of running full Windows 8.1 like Intel's Atoms and Core i processors (and not the cut-down RT version that runs on the ARM-based Snapdragon and Tegra). But it's a very low-power variant, which AMD reckons will allow it to deliver superior graphics to low-power Atom chips, but still fit inside super-skinny tablets without compromising battery life.
Available in dual and quad-core variants, Mullins supports various features including Microsoft's InstantGo for faster wake times as well as AMD's DockPort system which supports up to four screens over USB 3.0.
Kitted out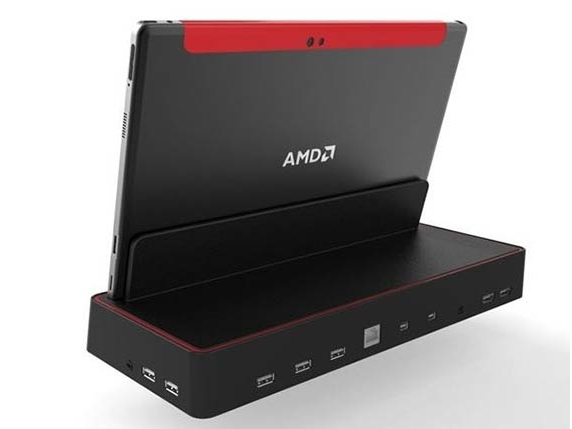 The Project Discovery tablet itself is a reference model to show manufacturers what the new chip is capable of, rather than a tablet that consumers will be able to pick up off shelves.
Having said that, we quite like its red and gunmetal grey colour scheme and its gaming dock (clearly inspired by the Razer Edge Pro) looks chunky, yet comfortable.
There's also a standard charging dock which has a whopping ten USB ports for peripheral hoarders, along with ethernet, audio and A/V connections.
It's too early to tell which manufacturers are already working on tablets powered by AMD's new silicon but we expect to see them announced over the coming months, so stay tuned.