Latest HTC 10 leak showcases all four colour options
More crystal-clear press renders show up, now with alternate styles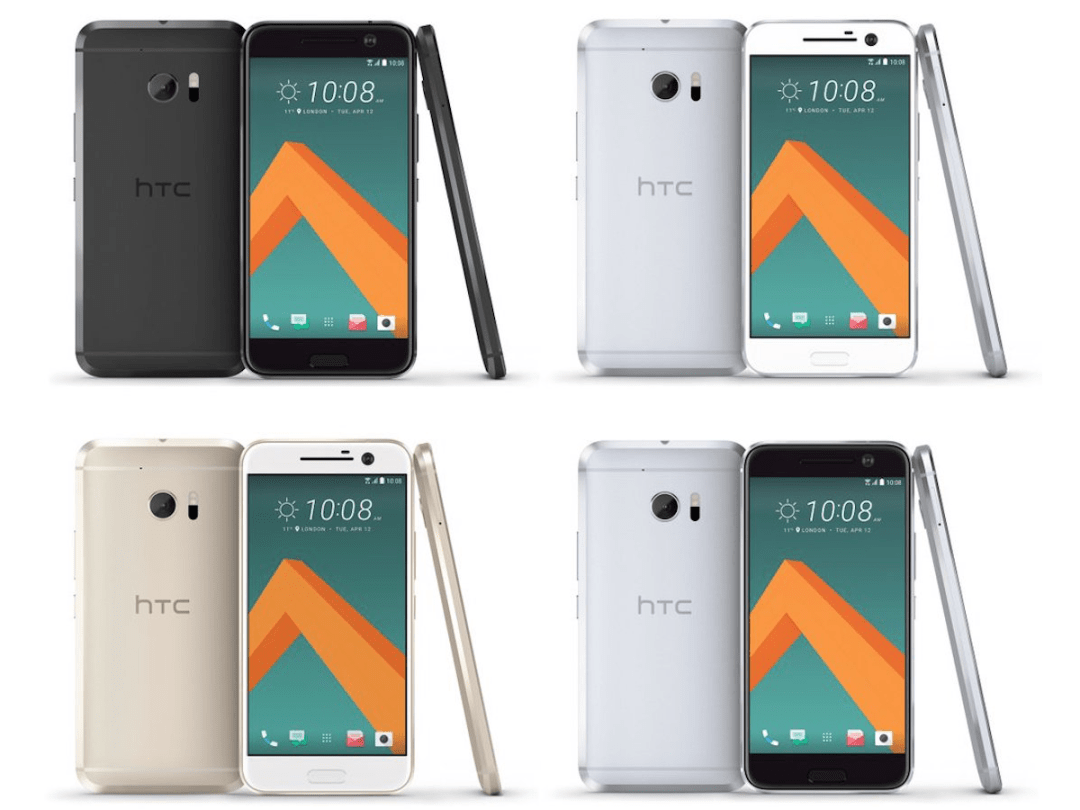 The cat is pretty clearly out of the bag with the so-called HTC 10, expected to be the successor to last year's One M9, as a load of leaks have shown off the phone from varying angles. And now, varying colors too.
The latest leaked renders come from Evan Blass (@evleaks), who brought us many of the previous renders and purported specs and also leaked the Samsung Galaxy S7 and LG G5 prior to their official debuts. These renders showcase the very same device from last week's all-angles render (see below), albeit now with four different colour options.
According to Blass, clockwise from upper left you'll see Carbon Gray, Glacier Silver with a white front, Glacier Silver with a black front, and finally Topaz Gold. If you got a whiff of iPhone influence from the front design, then some of the colour combinations shouldn't be terribly surprising either.
However, as all of these images show, the full phone design isn't as strongly iPhone-like as first assumed, as it hasn't completely abandoned the style of the earlier One M handsets. We'll need to see the actual device in hand before we can be sure, but at least the HTC 10 seems a bit more distinctive overall than the One A9.
Whatever the case, the HTC 10 will surely run into some strong competition whenever it is officially revealed: the Samsung Galaxy S7 and S7 Edge have just taken over our list of the best smartphones in the world, and the LG G5 made a very promising impact at MWC last month.
Still, with a refreshed design, a 5.2in 2K screen, and a Snapdragon 820 processor all expected in the new device, HTC might have a better shot to compete this time around than it did with last year's marginally improved One M9. Leaks suggest an official launch on 11 April and a release a few weeks later, but we'll let you know if we hear anything different in the meantime.
[Source: Evan Blass]