iPhone 5 is quad-core with 4in Super Retina Display
Apple has been testing dual and quad-core iPhones with 720p displays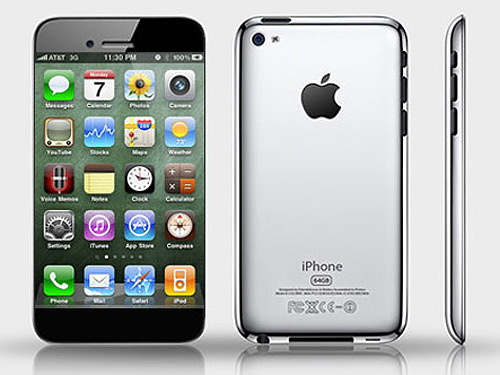 The iPhone 5 rumour mill is gearing up and the gents over at Macerkpof.de have been tipped off on the iPhone 5's size and processing power.
The word is that Apple is currently testing two iPhones, one with a dual-core and one with a quad-core processor. With rumours of the A6 quad-core chip for the iPad 3 and iTV already rife, it's more than likely we'll see it in the iPhone 5.
The second hot topic is the screen. We already expect a size increase to 4in, but the rumour mill is reporting that the screen resolution could be as high as 1280×720 – which would mean a stunning 365ppi. This spec also supports the size increase rumour, since a 3.5in display at this resolution would have 470ppi – which isn't realistic for the IGZO tech Apple is using in its screens.
There are also rumours of a 1440×800 resolution display, but since that would change the screen ratio (which Apple has only done once for the iPad), and cause all sorts of app scaling issues, we're not buying that. Everything else we'll happily lap up as it all fits with our iPhone 5 rumour round-up so far.