Huawei P20 preview: Everything we know so far
UPDATED: New details on pricing, storage, and super slow-mo video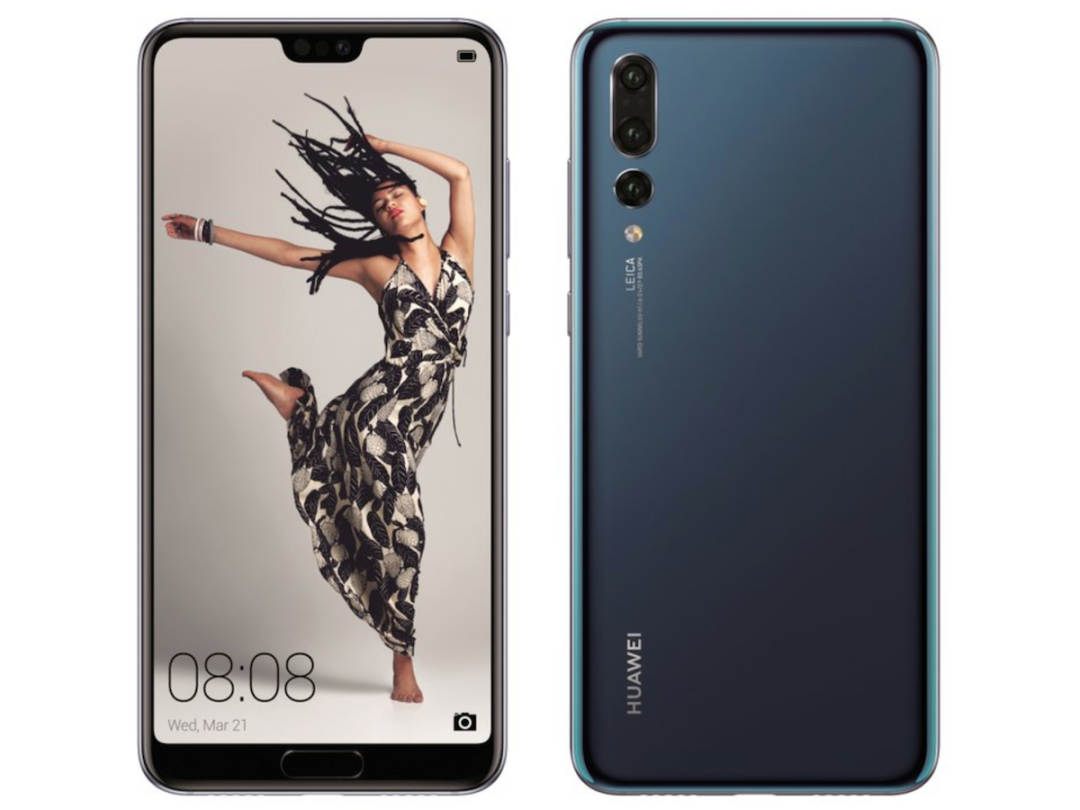 Last year's Huawei P10 handsets landed much like the Google Pixel ones before them: a pretty good, but overpriced and unflashy standard model paired with an excellent plus-sized edition.
Given how well the brilliant Pixel 2 XL turned out, we can only hope that Huawei continues the same kind of upward trajectory with the upcoming P20. No, it won't be the Huawei P11, despite early rumours… and we already have an idea of what to expect from the handset itself.
How do three back cameras strike you for starters? Interested? If so, keep reading – here's a look at everything we've heard so far about Huawei's next flagship belters.
When will the Huawei P20 be out?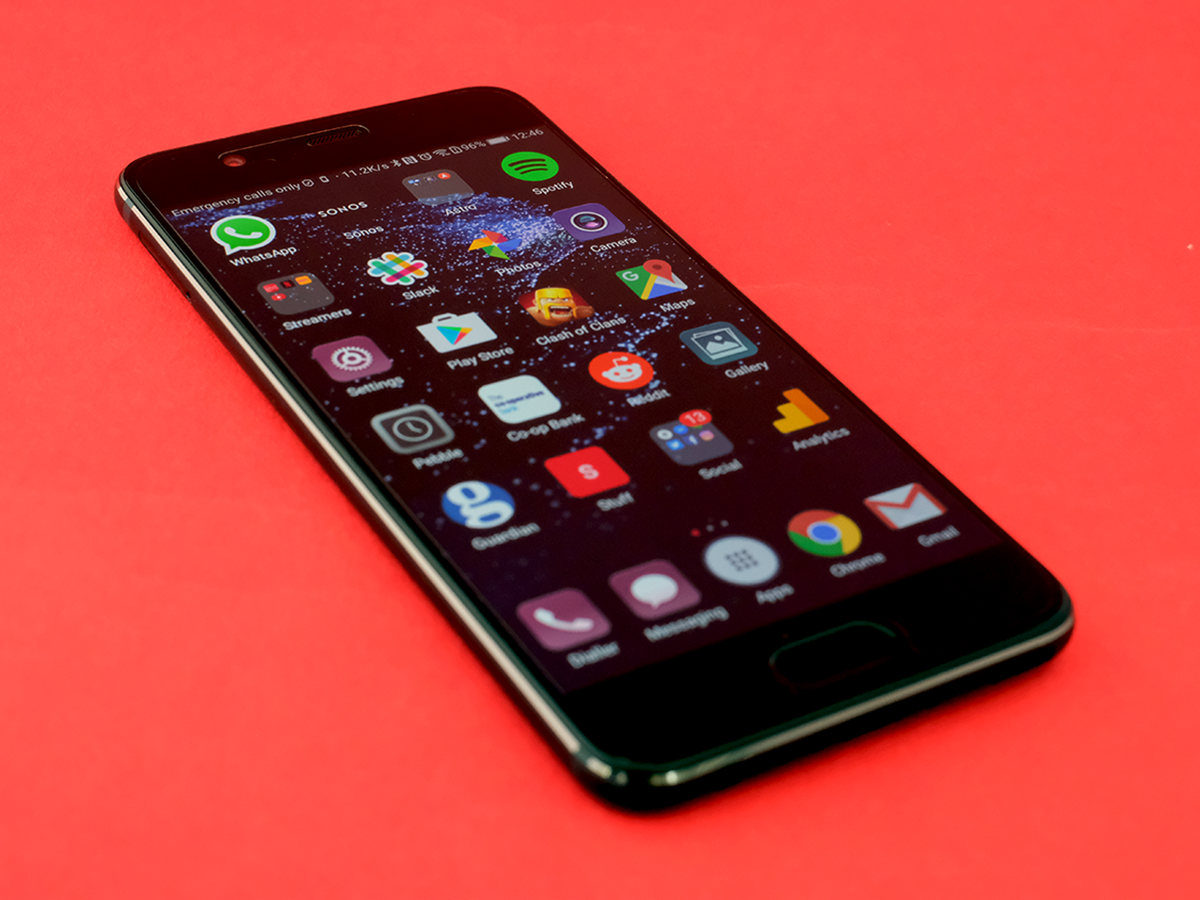 Huawei announced the P10 (shown) at last year's Mobile World Congress in February, and we originally thought we'd see the same thing again. In fact, a Huawei VP promised it would happen.
Granted, that promise came in March 2017, so it's hardly a surprise Huawei's plans have now changed. Instead of sticking with an annual MWC announcement going forward for the P series phones, the P20 will arrive later in the year, with an event pencilled in for the 27th of March in Paris.
By skipping its MWC plan, it looks like Huawei will have complete control of the news during the reveal week – instead of fighting for coverage next to Samsung's Galaxy S9 at the Barcelona trade show. We'll probably see the phone release in April, then, which again puts a little room between the P20 models and the Galaxy S9.
Originally, there was some question as to whether the new phone would be called the Huawei P20 or the Huawei P11, but the company has dashed the speculation towards the latter: an official teaser video spotted by TechRadar clearly calls it the P20, and they're calling it the same via social media channels of late.
Fact or fiction?
As expected, the P20 didn't show up at MWC. It certainly wasn't a bad idea for Huawei to avoid all the buzz around the Galaxy S9 showing, and a late March launch gives plenty of space between the two.
How much will the Huawei P20 cost?
The Huawei P10 and P10 Plus were fairly pricy for what they offered, with the standard model coming in at £599 and the larger P10 Plus selling for £679.
We've only heard one report on pricing for the P20 line so far, and it comes from German tech journalist Roland Quandt of WinFuture. He suggests that the standard Huawei P20 will go for €679 (about £605), the P20 Pro will sell for €899 (just over £800), and the cheaper P20 Lite will come in at €369 (about £329).
Fact or fiction?
We're not sure that those Euro-to-pound amounts will convert over so clearly, as slight increases wouldn't surprise us at all. But a Huawei P20 in the £600-650 range makes sense, along with a P20 Pro at or just above £800. And we'll have to see what the P20 Lite packs in to make that dramatically lower price possible, assuming it's legitimate.
What will the Huawei P20 look like?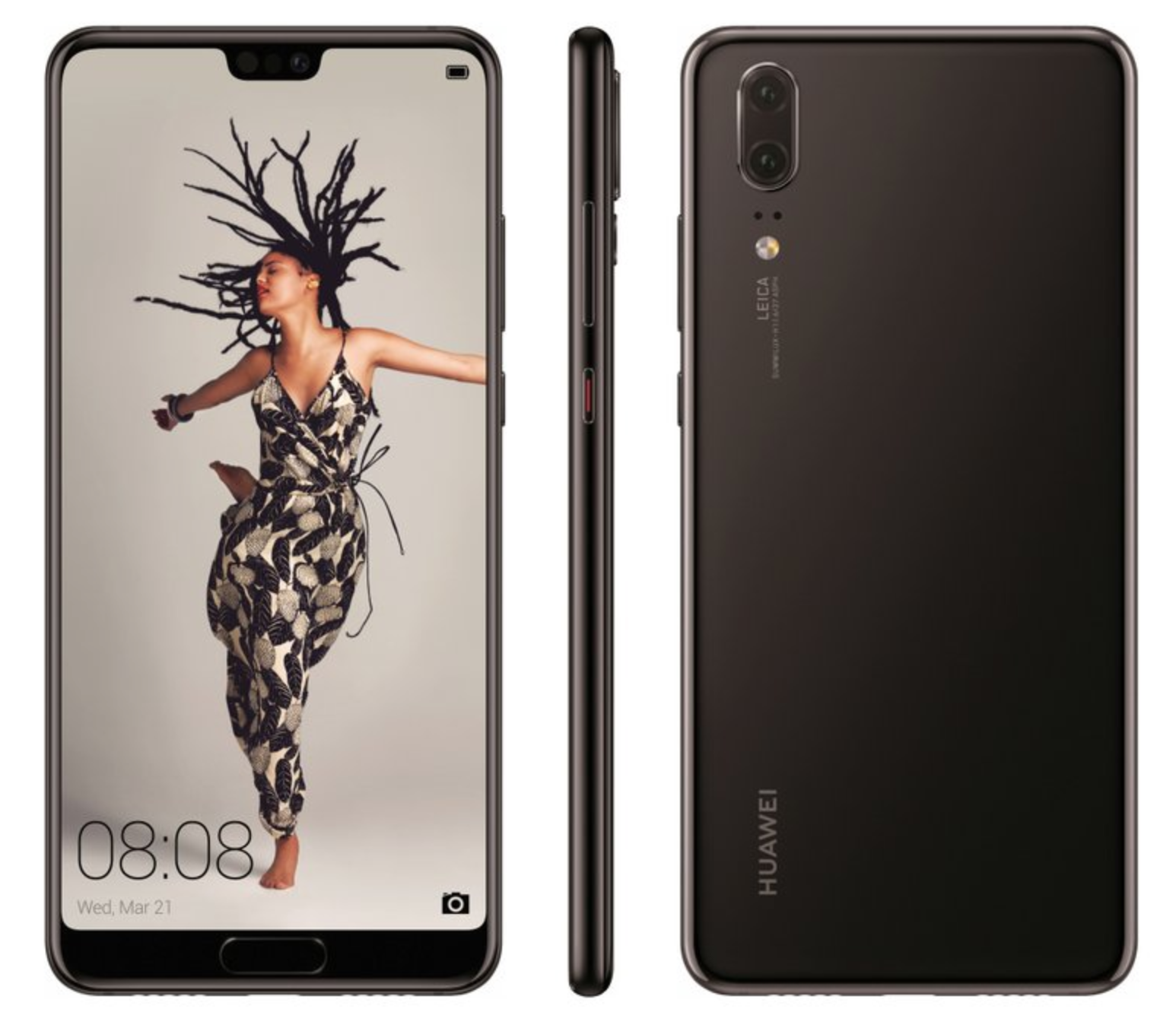 With a launch coming within weeks, there are certainly some rumours around. And they mention a notch.
Yes, the same kind of divisive notch seen on the Apple iPhone X, which houses the phone's camera array. Instead of putting a bunch of bezel on the top of the phone, Apple decided to wrap the screen around the camera module. Love it or hate it, it's certainly a distinctive look.
Or it was a distinctive look, and now it's one that may be copied. XDA claims that firmware hints suggest a similarly bezel-lite design for the P20 that has a notch of its own up top.
We've seen a few different purported leaks over the past couple of months, but now noted leaker Evan Blass (@evleaks) has shared pretty compelling renders of what he claims are all three P20 models. And they all have notches. They're pretty similar in looks, too, with the P20 (above) and P20 Pro (below) packing a fingerprint sensor on the bottom front, while the P20 Lite (bottom) drops a Huawei logo there instead and moves its sensor to the back.
But they all have extra-tall screens with a small cutout for the camera/sensor module, and they all have a "chin" of some sort on the bottom, despite the notch up top. And things are a bit different between them on the back, as we'll explore further…
The only caveat here is that Huawei's teaser videos suggest a different form to how the camera module will actually sit on the phone, which could mean either Huawei is taking liberties with its creative marketing… or the final form might have changed since these renders were concocted.
Fact or fiction?
China's TENAA agency also has images of a new Huawei handset that GSM Arena identified as the P20, and it matches up well with the Blass leak. Given Blass' track record with loads of other top phones, plus the multiple colour variants he's shared, it's not tough to believe him.
What about the Huawei P20's screen?
Given the idea of an all-screen, almost bezel-free front – not to mention the fact that nearly every phone maker is following this trend – it's almost assured that we'll see an extra tall display with something around an 18:9 aspect ratio.
In fact, XDA's firmware examination found that the notch-bearing device boasted a screen with a 6in, Samsung-built LCD display at 2160×1080, which we figured would be the screen we'd see on the standard P20.
Presumably, a P20 Pro would offer a larger 18:9 screen at Quad HD resolution, rather than dip back down into 1080p territory for a pricier, more premium handset. German journalist Roland Quandt suggests that the standard P20 will actually feature a 5.8in display, while the P20 Pro will go for 6.1in.
And we're not quite sure what to expect from the lower-end P20 Lite yet, to be honest, although the P10 Lite had a 5.2in display at 1080p resolution.
Fact or fiction?
Every major phone on the horizon uses a taller screen, so it's no shock to hear that the Huawei P20 may do the very same thing. No surprises here.
How much power will the Huawei P20 pack?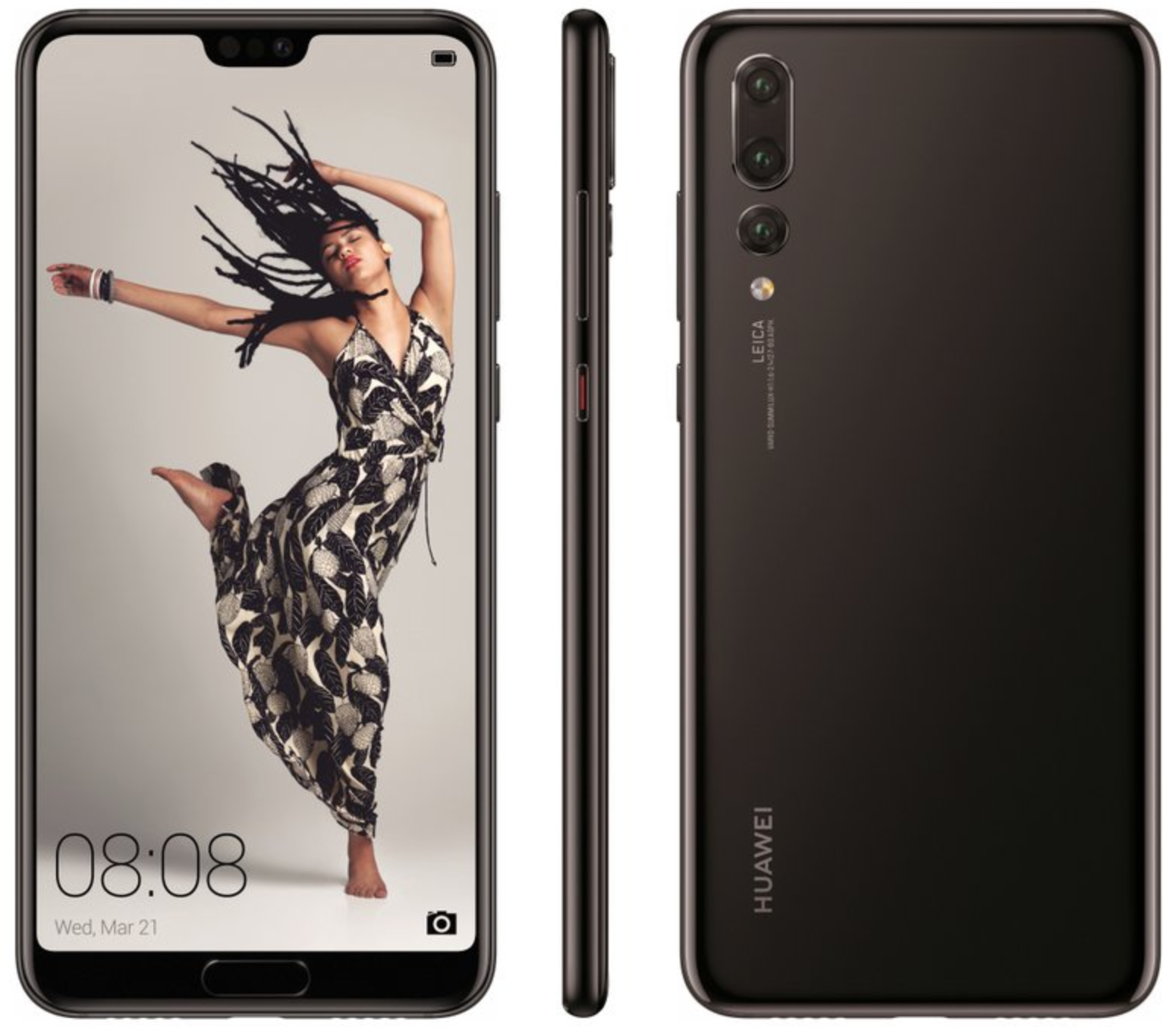 Quite a bit, it sounds like – but it may be with familiar tech. Rumours suggest that the P20 will use the same Kirin 970 chip seen in the Huawei Mate 10 Pro.
It's "blindingly fast," as we found out with the Mate 10 Pro, and that may be due in part to the included Neural Processing Unit (NPU), which boosts its A.I. capabilities that allow the phone to automate and anticipate tasks.
But for the most part, it's just a really, really fast bit of silicon that's about on par with the best that Android has to offer right now… although given that it's on the level with Qualcomm's Snapdragon 835, the new Snapdragon 845 will probably beat it. But Android flagships are so fast now that you honestly might not be able to tell a difference during everyday usage.
Journalist Roland Quandt suggests that the P20 will ship with 4GB RAM in Europe and 128GB of internal storage, while the P20 Pro bumps up to 6GB RAM while keeping the same 128GB stoage tally.
Fact or fiction?
Given that Huawei's Kirin 970 has only been in use for a few months now, we fully expect it to power the P20 as well – and it ought to handle any need you can throw at it.
What kind of cameras will the Huawei P20 have?

What kind? You'll probably be more stunned to hear how many: three main sensors on the back, supposedly. Forget that dual-camera nonsense!
Where does this rumour come from? Well, noted leaker Evan Blass uncovered some marketing materials from an agency that works with Huawei, and they were quickly pulled offline once he started spreading the news.
The marketing ads suggest "pro triple-lens Leica rear cameras" at 40 megapixels with "5x Hybrid Zooming Performance." That 40MP figure seems astronomical for a single sensor, but maybe Huawei is just adding up all the numbers for a combined tally. In any case, we don't have any indication of which components we'll see in the array.
They also mention a "Pro Night Mode" and A.I. assistance for framing and scene recognition, plus a massive 24MP selfie shooter is mentioned for the front. (Just one camera on the front? Talk about lopsided, Huawei!)
Blass' latest March leak of renders suggests that only the P20 Pro will be graced with three back cameras, however, with a dual-camera array flanked by a third back sensor. The leaked P20 and P20 Lite renders, on the other hand, just show the two back cameras.
The official teaser video released in late February surely suggests that the phone will have three main cameras, however, along with A.I. smarts bundled in. It's hard to dispute that kind of marketing nudge, and Huawei keeps pushing the camera angle with its recent tweets and other social media marketing.
Meanwhile, a leaked teaser video shows off slow-motion video capabilities for the P20, and there's speculation that Huawei's new phones will offer the same kind of super slow-motion as the Samsung Galaxy S9 and Sony Xperia XZ2. Both do 960 frames per second, with the Galaxy S9 doing 720p and the XZ2 at 1080p. We'll have to see what Huawei settles on, and whether there are any differences between the three P20 models.
Fact or fiction?
It sounds kind of crazy, but Huawei helped make dual-camera sensors a trend – can they do the same with three? Should they? Does anyone really need three back cameras? We may find out very soon.
Is there anything else I should know about the Huawei P20?
Just a couple of things. The P20 will no doubt launch with Android Oreo, along with Huawei's EMUI skin on top. XDA found EMUI 8.0.1 running on the speculated device in the firmware.
Also, given Huawei's fondness of Apple, you shouldn't be surprised to see the company's own take on Animoji with the P20, assuming it does have the facial tracking sensors on the front. Huawei already showed some off in November, claiming theirs were better because they can track your tongue too. The future truly is amazing.
Fact or fiction?
Huawei aping Apple? Say it isn't so! Actually, it's probably true – but we'll see whether Huawei really can improve upon what Cupertino has created.