Huawei Mate 30 Pro preview: Everything we know so far
UPDATED: Loads of renders just leaked - check out that Porsche Design model!
The Huawei Mate 20 Pro was our favourite phone in the world until the Huawei P30 Pro released, and the P20 Pro had claimed that spot before the Mate 20 Pro… so it's safe to say that Huawei's been making some bangers of late.
Of course, things have changed lately. United States restrictions on its companies doing business with Huawei has potentially put a huge roadblock in the path of the Chinese giant. Mate 30 Pro leaks are starting to surface, but will you even want an amazing handset if it doesn't have Google apps and the Play Store?
That part of the equation isn't looking great right now, but given Huawei's recent pedigree, we're keeping our heads high and fingers crossed that it'll all work out. Here's everything we've heard so far about the incoming Huawei Mate 30 Pro.
(Leaked Mate 30, Mate 30 Pro, and Porsche Design images via Evan Blass)
When will the Huawei Mate 30 Pro be out?
It's official: the Huawei Mate 30 series will be unveilled on 19 September in Munich. We had heard leaks pointing to either 19 or 18 September and in Munich, so it looks like they were right on the money.
Huawei's official tweet about the event uses the tagline "Rethink Possibilities" and shows a circular pattern in the teaser video with the phrase "full circle" in the text. That seems to hint towards the much-leaked circular camera module design, and in fact the look seems to closely match the purported leaked teaser image seen near the bottom of this page. That might be the real deal, folks.
With a 19 September launch confirmed, we'd expect a proper release before the month is up.
Fact or fiction?
Mark your calendars for 19 September, everyone.
How much will the Huawei Mate 30 Pro cost?
The Mate 20 Pro landed at £899. The P30 Pro? Also £899. Don't expect anything cheaper than that for the Mate 30 Pro.
We don't know enough yet about the onboard upgrades to speculate too precisely, but something in that £899 window still seems likely. We suppose it's possible that Huawei could drop the price to try and compensate for the potential lack of Google, but we're not counting on it at this point.
Fact or fiction?
The Mate 30 Pro will surely be pricey, but we also expect that it'll seem worth the investment.
What will the Huawei Mate 30 Pro look like?
The Mate 20 Pro featured a wide, iPhone-esque notch to house sensors for proper 3D facial scanning, while the P30 Pro went for a tiny teardrop notch instead (skipping the sensors). Mate 30 Pro leaks show a slightly smaller notch than its predecessor, and still with a bit of a chin at the bottom.
Supposed spy spots posted to Weibo and also shared by IceUniverse show what looks to be a super-curvy display that has a very severe curve on the left and right sides, as well as the same kind of wider notch with holes for facial recognition sensors.
We've seen some solid leaks on the backing setup, and they suggest that Huawei will swap out the square triple-camera array for a circular quad-camera setup. The P30 Pro did a quad-camera design without a huge footprint, but it looks like the Mate 30 Pro will is going for a much more distinctive design.
What you're seeing above is apparently the standard Mate 30, as leaked by Evan Blass. At a glance, we can see that it has a smaller notch that seems to house two front-facing cameras, rather than three, plus the screen isn't curved.
Beyond that, we don't know what kind of spec downgrades it'll have compared to the Mate 30 Pro, but we're curious to find out.
And this, apparently, is the Porsche Design version of the Mate 30 Pro. It's seemingly the same on the front, albeit with a sleek black-and-red wallpaper, while the back has black-and-red leather along with a big strip of glass down the middle. It's a beauty.
Porsche Design and Huawei have collaborated in the past, and last year's Porsche Design Huawei Mate 20 RS sold for about £1500. We fear the potential price tag on this one.
Fact or fiction?
These renders look absolutely legitimate. We'll see the real versions of these phones later this week.
What about the Huawei Mate 30 Pro's screen?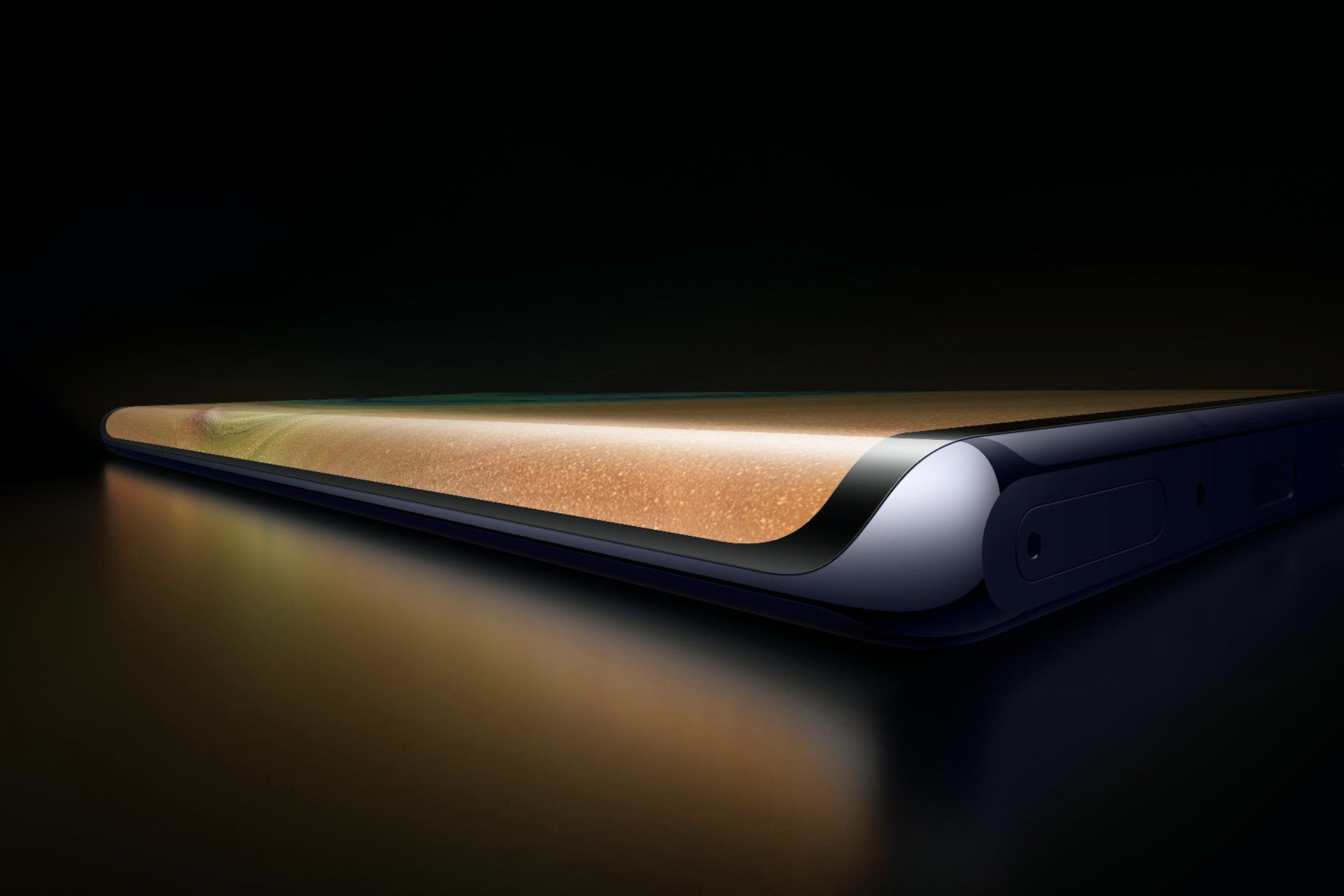 We sure hope it's another Quad HD AMOLED panel, like on the Mate 20 Pro (at 6.39in). The P30 Pro dropped back down to a 1080p screen (6.47in), which still looks great but isn't top-class.
Leaked images suggest the return of a notch at the top, along with strongly curved edges. Rumours point to a screen around 6.7in, which could make this a mighty large Mate indeed. 9to5Google also mentioned rumours of a 90Hz screen like the one seen on the OnePlus 7 Pro, although we haven't seen a lot of momentum behind that detail just yet.
Fact or fiction?
We're expecting something big and beautiful again.
How much power will the Huawei Mate 30 Pro pack?
The Mate 30 Pro will almost certainly debut Huawei's new Kirin 990 chip, which has been officially announced and teased in the video above.
The chip is expected to be made using TSMC's new 7nm extreme ultraviolent lithography (EUV) process, which reportedly produces smaller, more precisely-built chips. We'll see whether it can match up against Apple's inevitable A13 chip coming this autumn. Hi-Tech.mail.ru reports that its increased energy efficiency will enable an always-on display mode, amongst other likely enhancements.
Fact or fiction?
Kirin 990 it is! Let's see whether it can top the competition in terms of raw speed.
What kind of cameras will the Huawei Mate 30 Pro have?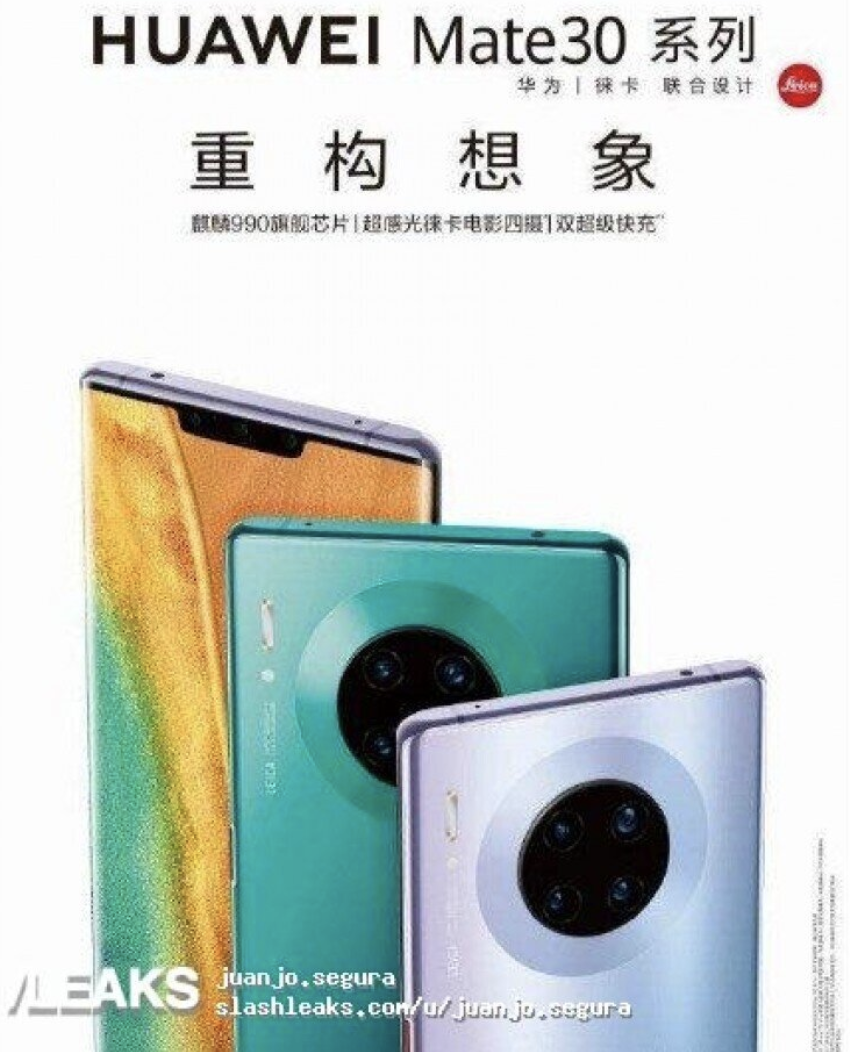 Last year, the P20 Pro set a new standard for smartphone cameras – and the Mate 20 Pro lightly improved upon it. This year, the P30 Pro set an even higher standard for smartphone cameras.
Given that trend, we're expecting something similar on the Mate 30 Pro, albeit with a notable tweak or two in the mix. The P30 Pro's quad-camera setup enables 10x hybrid zooming skills that are frankly mind-blowing. It's the best of the best, and it could get even better on the Mate 30 Pro.
Leaker Ice Universe points to a pair of 40-megapixel sensors on the back of the Mate 30 Pro, one at 1/1.7in the other at 1/1.5in, and OnLeaks/Pricebaba have since affirmed the dual 40MP detail. They suggest that the main 40MP sensor will actually have a variable f/1.4-f/1.6 aperture, while the third back camera will be an 8MP telephoto lens. The fourth is a time-of-flight (ToF) sensor for sensing depth.
The above purported teaser image, leaked to Slashleaks, could offer a better glimpse at what to expect from the quad-camera design. Huawei's official teases seem to match the ring around the camera module in this image, and the OnLeaks/Pricebaba concept renders above clearly show that they think that this image is a legit leak.
On the front, Huawei had a single selfie cam with Face ID-like facial scanning sensors on the Mate 20 Pro… but concept renders for the Mate 30 Pro suggest three cameras on the front, generating a grand total of seven cameras on the phone. Are they serious with this?
Fact or fiction?
Sounds like Huawei is really going for broke with the Mate 30 Pro's camera system.
Is there anything else I should know about the Huawei Mate 30 Pro?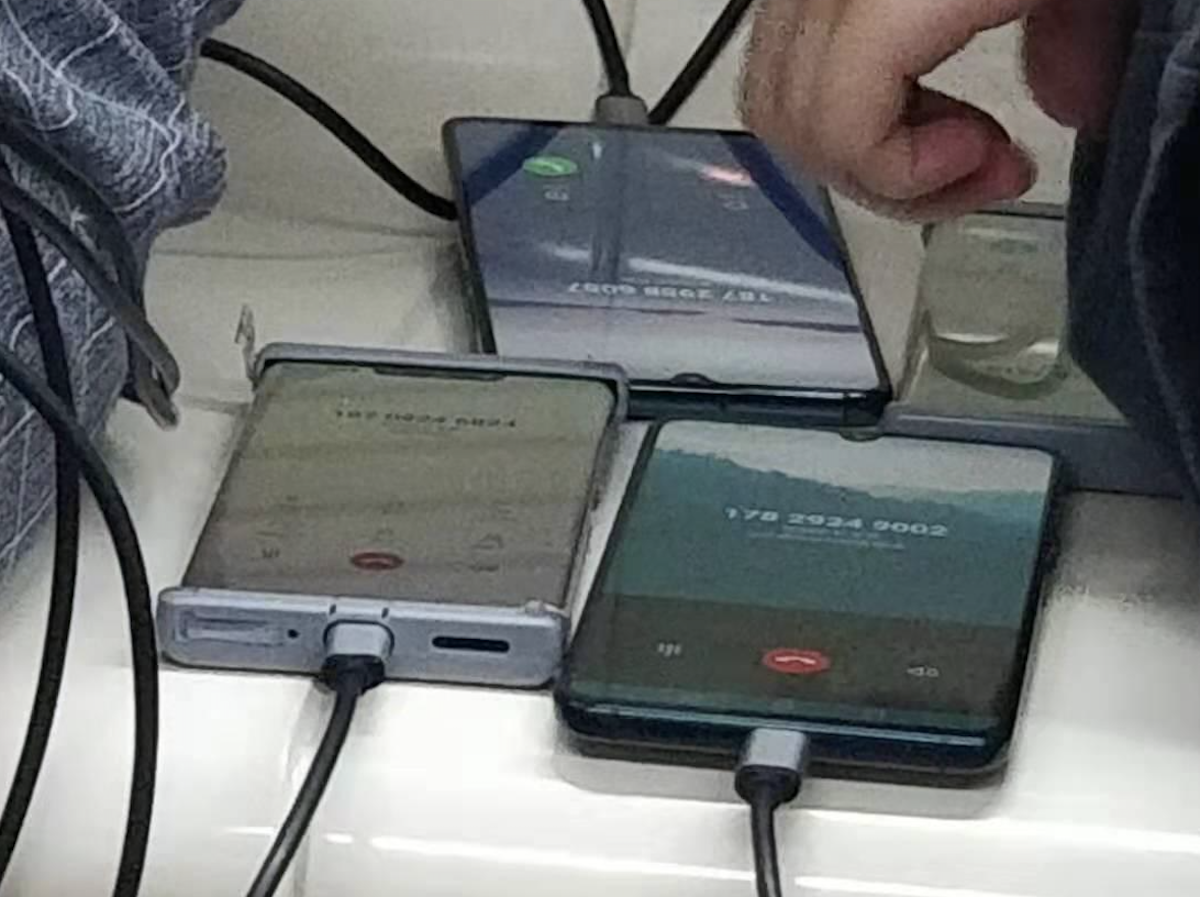 Software is obviously the biggest topic of discussion right now with Huawei phones, and unless the U.S. rescinds its restrictions on the company, the Mate 30 Pro won't be able to run Google apps or access the Play Store. What now, then?
Huawei recently unveiled its own Android-driven, yet Google-less operating system called Harmony, although the company has made it clear that it wants to stick with the full-bodied, Google-driven version of Android if at all possible.
Unless something changes, it sounds like Huawei won't have much of a choice. Reuters reported on 28 August that Google will not allow Huawei to put its services on its Mate 30 handsets, due to the U.S. restrictions. The government has allowed U.S. companies to continue to work with Huawei in the short term on existing devices, but that doesn't apply to new hardware. Barring a sudden shift in the gradually escalating trade war between the U.S. and China, Huawei will surely be in a real bind.
Huawei has enough clout and influence to convince a lot of app makers to bring their apps and games to a new app marketplace, but there are sure to be gaping holes in the mix for quite some time. For Huawei's sake, hopefully the U.S. issues get ironed out ASAP – otherwise the company is going to have a very difficult fight ahead of it with the Mate 30 Pro and beyond.
In terms of tech, rumours point to a 4,200mAh battery pack – just like the Mate 20 Pro – with 55W wired fast charging and the return of wireless reverse charging for topping up a friend's phone. We've also heard of a 4,500mAh battery, and hey, we won't turn down a larger pack.
The image above, pulled from Slashleaks, purportedly shows engineers testing the Mate 30 Pro alongside other Huawei handsets on the subway. As is often the case, the unreleased phone is partially encased with protective barriers, but the image gives a sense of the phone's potential dimensions and real-world look.
Fact or fiction?
We're just a couple of weeks away from the official reveal, so stay tuned for any last leaks before the big day.