HTC's wearable plans delayed, says nobody "has gotten it right"
Company will show its hand early next year, has strong words for rivals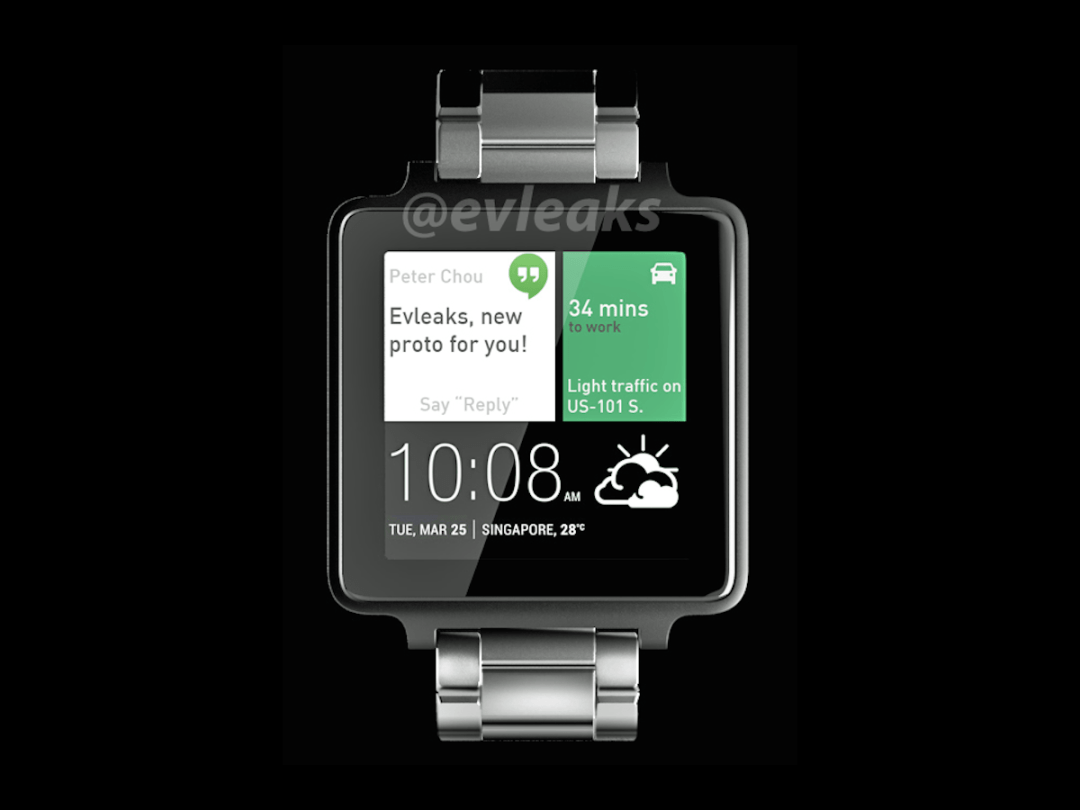 HTC was long expected to launch its own smartwatch or other wearable device this year – the above artist's render was based on leaked info – with various teases over the past several months. However, those plans never materialised.
Now we know why. Speaking with Recode, HTC Americas head Jason Mackenzie says they weren't ready to pull the trigger. "We had originally planned to have a wearable launch in this time frame," he admits. "It ended up just not being ready."
We're gearing up to cover the company's Double Exposure event in New York tomorrow, but if you think this latest update is a hint of what we'll see, think again: we reportedly won't hear about HTC's wearable plans until early 2015.
"We've seen a lot of general purpose wearables come to market," says Drew Bamford, who leads the HTC Creative Labs team tasked with wearable products. "There's not a strong reason to wear one every day. When we come to market with our product, we want to make sure the product has a strong point of view and there is a really compelling reason to strap it on your wrist."
"We think the strategy we were working on will get us there, but we want to take our time and get it right," he adds. "We honestly don't think anyone has gotten it right."
The Double Exposure event is expected to focus on photo and video-centric devices – fitting with the theme, of course – including the leaked RECamera sports camera, as well as the HTC Desire Eye smartphone with 13MP front and back cameras, and the HTC One (M8) Eye with a reported 13MP Duo Camera.
[Source: Recode]
READ MORE: HTC's smartwatch plans reportedly cancelled