How to wear a selfie on your wrist: Casetify brings customisable straps to the Apple Watch
Because your watch always needs more cats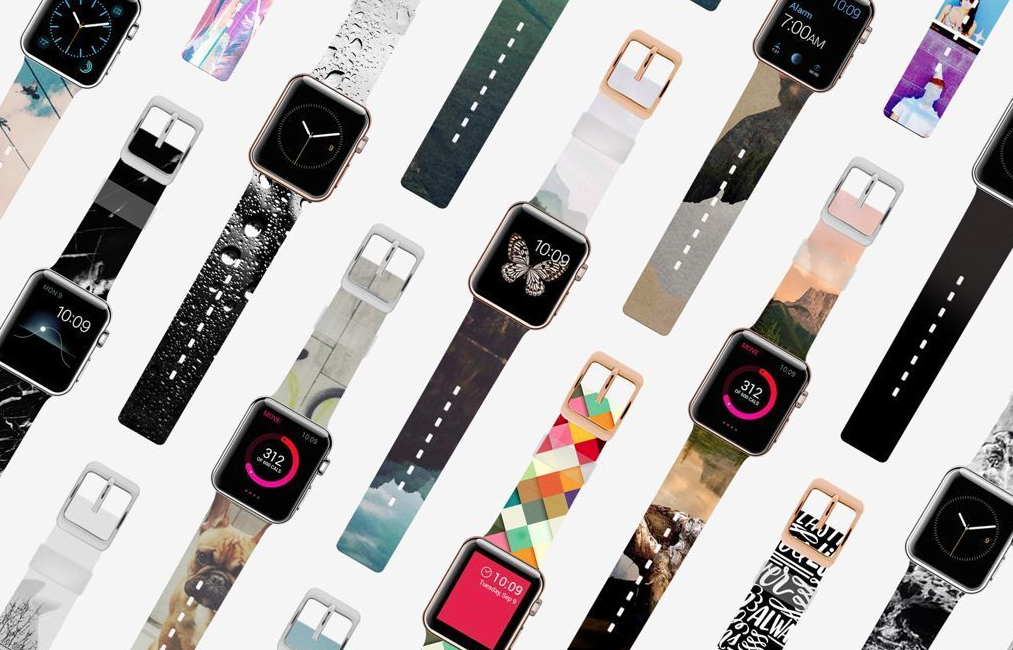 Apple Watch is without a doubt the Cupertino powerhouse's most customisable product, ever. You can select the size of the face, the body alloy and the strap style, giving huge scope to produce beautiful wristwear to your exacting specifications.
But wait – what if you want to make the gawdiest looking Watch around? The answer is, you can't. Even Porsche let you put together nightmare-inducing colour combinations. But, as ever, Apple only produce premium materials which refuse to clash. Grrr.
Fear not, the solution is here: Casetify is the first company offering truly customisable Apple Watch straps, and the results are…well, whatever you want them to be.
Let me take a #selfie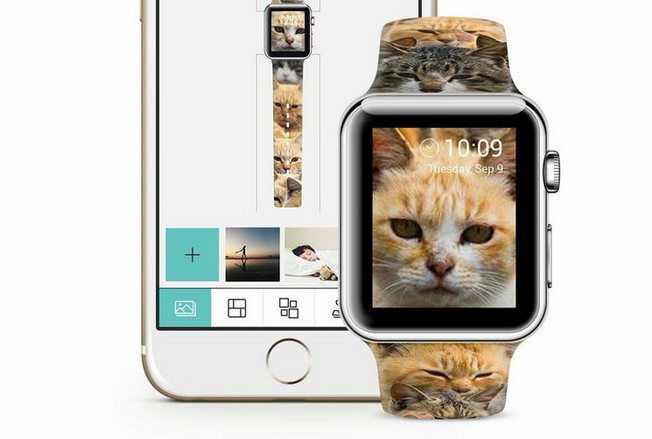 Casetify won't judge you. In fact, its press release issues a challenge to all would-be Apple designers out there: "Your #selfies on your Apple Watch band? Grumpy cat? Why not?"
As we all know, beautifully-crafted products are made all the better when immediately contrasted with third-party products emblazoned with users' faces, pets, babys, hot dogs or legs and #dinner.
Joking aside, that is, of course, the inherent appeal of a product like the Apple Watch, with it being a sleek slither of glass and alloy, with a strap for all occasions. Going to a meeting? Slip on your black leather strap. Fancy a run? Apple offer a sport band. Going to a meme-themed rave? Wack out your Nyan Cat custom strap and you're good to go.
The Casetify app will even let you coordinate your Watch screen with the custom strap you've designed, for the full clash effect.
Design appeal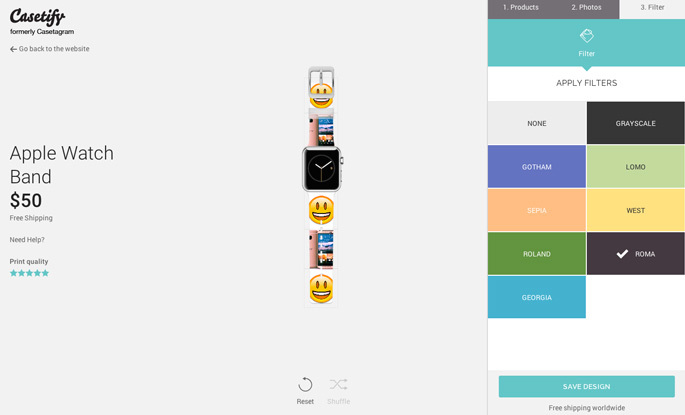 As with every product which comes out of Apple's factory, we always knew and hoped there was going to be a raft of after-market options for the Watch, but Casetify have really staked their claim with a well-integrated online design experience.
Choose your product, upload photos or connect to Instagram or Facebook, drag and drop images onto the virtual strap, apply stamps and filters, and you're good to go.
Add to that simplicity the fact that Casetify straps cost just $50, with free shipping worldwide, and you're onto a winner. Just take a moment to absorb that information: for $50 (around £35), you can have, delivered to your door, the Apple Watch strap of your dreams.
What did we go for? Well, at the moment the HTC M9 is making us very happy, so, combining those two in a beautiful meld of tech and emotion, we came up with the strap above.
Want to have a go yourself? Head to Casetify to waste away your day fulfilling your hidden designer dreams (just don't blame us when you're up to your ears in selfie straps)…