GoPro HD Hero 2 gets pro-baiting firmware upgrade
24p video and enthusiast-friendly Protune mode added in latest free update to the all-conquering sports camcorder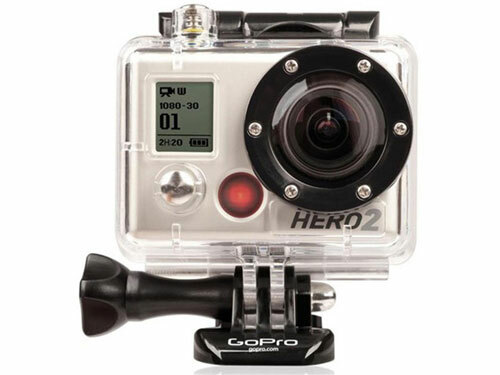 As we point out in our review, the GoPro HD Hero 2 has become the premier small sports camcorder for people who like throwing themselves out of planes, throwing themselves off mountains or throwing themselves down ramps on skateboards – and it's just got even better thanks to a new firmware upgrade.
The update, available now from the GoPro website, is aimed squarely at the professional shooter. It adds a "Protune" mode to the camera, enabling it to shoot footage in a more raw fashion. What do we mean by that? Well, it doesn't apply noise reduction or sharpening, and it captures at a data rate of 35mbps instead of the usual 15mbps. You can also shoot at a cinema-like 24fps, while the log curve allows video to be colour-graded to fit alongside footage from other pro-friendly cameras.
Basically, Protune makes the GoPro HD Hero 2's footage far more "tweakable" for people that want it – a bit like RAW shooting for still camera users.
[via Pocket-lint]