Google's 3D depth-sensing Project Tango tablet development kit unveiled
Latest bleeding-edge hardware available for sale to developers later this year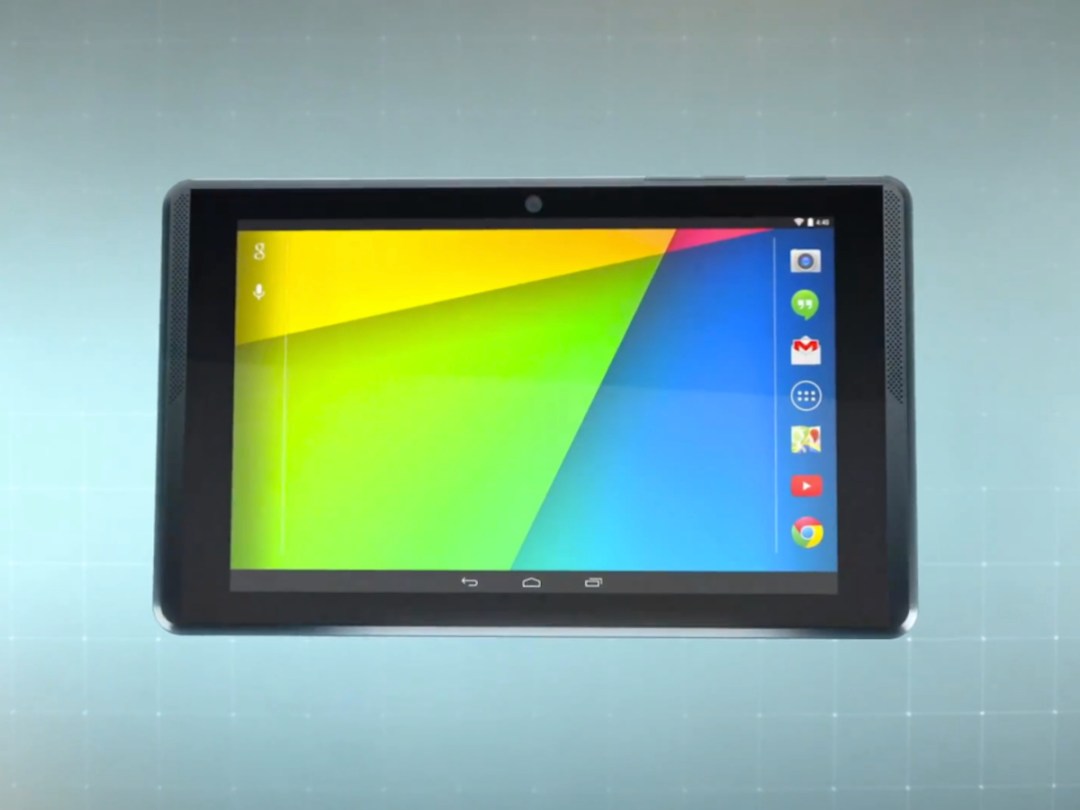 Ever interested in pushing consumer tech boundaries, Google today revealed that its Project Tango initiative will soon spread to more and more potential creators via a 7in tablet development kit.
Project Tango comes out of Google's Advanced Technology and Projects (ATAP) group, and it's focused on making portable devices that use multiple cameras to sense and map out the world around them—which has potential uses in apps and games alike.
Google previously made a small number of tester phones available to select developers, but today revealed that it will sell a tablet development kit to a limited number of curious parties later this year.
On the surface, the device doesn't look all that different from an average Android tablet, though it has a bit more material surrounding the bezel. But as the video details, it houses a 120-degree front camera and both a motion tracking camera and integrated depth sensor on the back.
It also has a bit more bulk to house that hardware, giving the back panel something of a less severe Wii U GamePad-like design, with carved-out grips available in the default landscape orientation. The 7in tablet also has the new NVIDIA Tegra K1 processor, alongside 4GB RAM and 128GB of storage.
The tablet development kit will sell for $1024, and as with Google Glass early on, it sounds like Google will pick and choose who can actually buy it. To even sign up for notifications, you need a business or university email address before clicking, "I am a developer."
We may never get our hands on this version of Project Tango in an official capacity, and who knows if the initiative will ever generate a consumer product—but we're excited to see what kinds of experiences developers can create with this new tech.
[Source: Google ATAP]
READ MORE: Google "equipping tablets with 3D mapping Project Tango tech"