Google and Levi's unveil touch-sensitive jacket for controlling your phone
Touch-sensitive clothes? There's a joke in here somewhere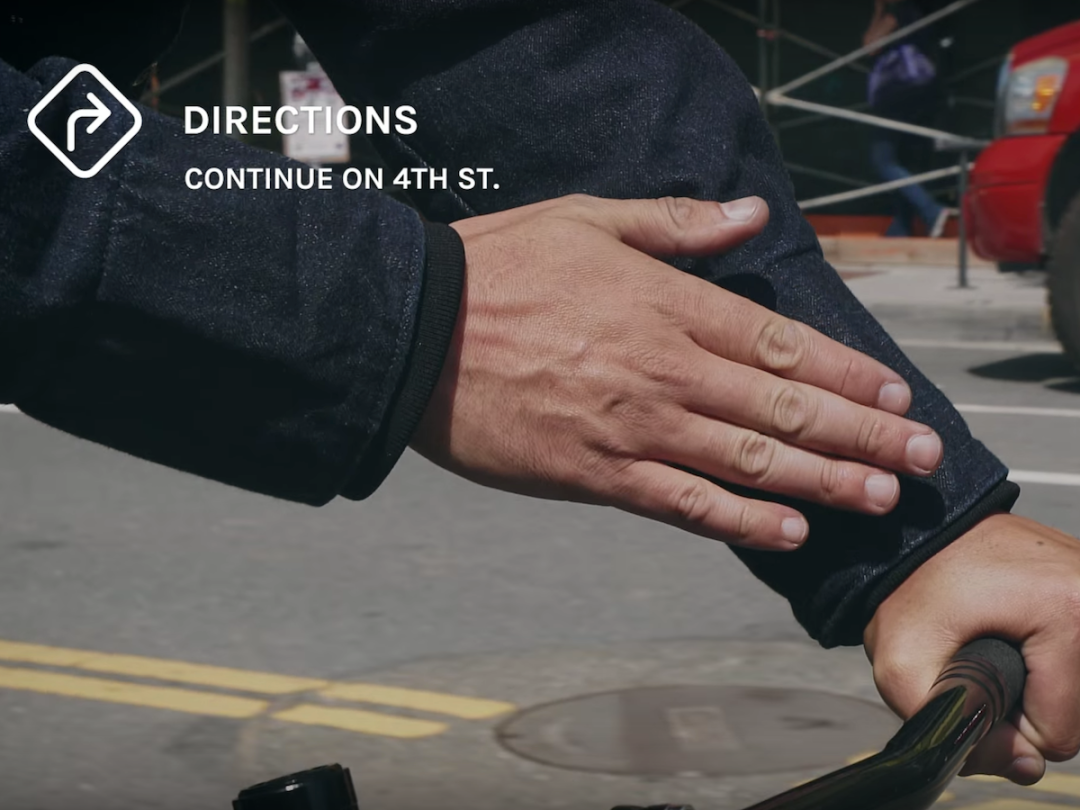 Google's ATAP division likes to pioneer surprising things, including the Project Ara modular phone and Project Tango 3D-mapping phones and tablets – and its latest creation is a wearable device. Actually, it's a jacket.
A Levi's denim jacket: one infused with tech. Long story short, the Levi's Commuter x Jacquard by Google Trucker Jacket features touch-sensitive fabric on a cuff, which acts like a trackpad on your wrist. And that trackpad is linked up with the smartphone in your pocket.
With taps and swipes on the jacket, you'll be able to answer or decline calls, change your music playlist, get audio directions or tips on nearby locations via your headphones, and interact with apps like Spotify, Google Maps, and Strava. As the video below suggests, it's ideal for biking and perhaps other activities in which active smartphone use isn't feasible or ideal.
The touch tech is subtly built into the fabric, so you don't have to worry about having a silly looking, enlarged cuff in view at all times, but you will need to remove the Jacquard chips before popping the jacket in the washing machine. Otherwise, you can wear it and treat it as hard as a regular, everyday jacket.
You'll be able to get your hands on the Levi's Commuter x Jacquard jacket in spring 2017, although no price has been announced. A beta test of some sorts is happening this autumn, reports The Verge.
Google plans to open up an API for app developers to use, so it's possible we'll be tapping and swiping with a whole array of apps, sight unseen, by the time next spring rolls around.
[Source: The Verge]