Fully Charged: Tag Heuer's Android watch priced, and Adventure Time hits LittleBigPlanet
Here's all the tech and entertainment news you might've missed from yesterday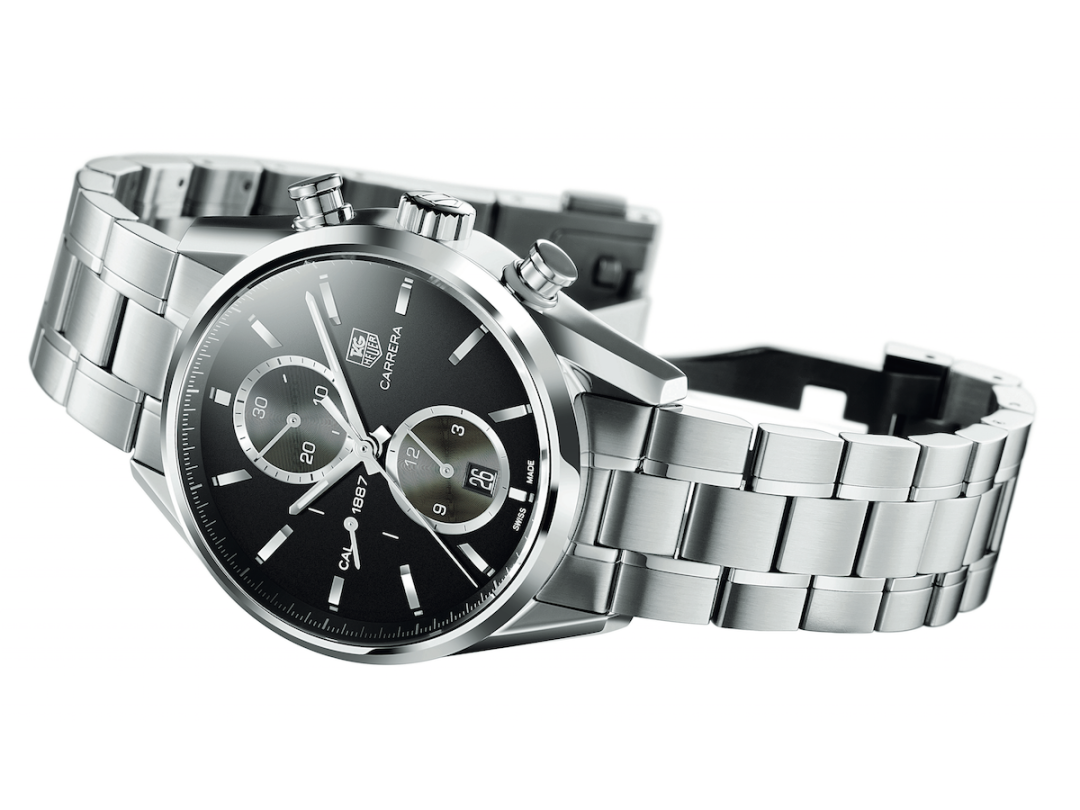 Tag Heuer's Android Wear watch is pricey
Current Android Wear options not quite ritzy enough for you? Not sold on the Apple Watch? Hold tight until the end of the year and maybe Tag Heuer's Android Wear-powered smartwatch will do the trick. According to Bloomberg, the Swiss watchmaker's device will be priced at US$1400 (about £900), so it ought to be plenty fancy.
Tag Heuer announced the watch last month right as Apple was unveiling its own Watch details, noting a partnership with Google and Intel but sharing little more at the time. Now we know that it should be on sale in October or November, with a battery slated to last about 40 hours. (The watch shown is a more traditional, albeit still very expensive, model.)
"I hope they sell millions and millions and millions of them," said Jean-Claude Biver about the Apple Watch. Biver leads watchmaking efforts for Tag Heuer owner LVMH Moet Hennesey Louis Vuitton SE. "The more they sell, the more a few people will want something different and come to Tag Heuer."
[Source: Bloomberg]
Adventure Time hits LittleBigPlanet 3
Two of the most charmingly whimsical entertainment franchises on the planet are together at last, thanks to this week's release of the Adventure Time Level Kit for LittleBigPlanet 3 on PlayStation 4. The downloadable add-on pack has a playable level with various materials, objects, decorations, and stickers you can use to customize your Sackboy/Sackgirl and create your own stages.
Additionally, there's an Adventure Time Costume Pack with Finn, Jack, Ice King, Gunter, and Cosmic Owl outfits. That sells for £5, or £1.69 if you want to buy the costumes individually, while the Level Kit is priced at £4.
[Source: PlayStation.Blog]
DC Comics' film struggles detailed
Marvel has shown how to create a compelling – and hugely, incredibly successful – movie universe from comic books, but DC Comics is only just starting to try and turn its one-off films into something greater. Except Man of Steel got middling reviews, and fan reaction to this Batman v Superman: Dawn of Justice teaser isn't drawing wide praise.
The Hollywood Reporter has an interesting in-depth report on the situation this week, highlighting the struggles DC is facing as of now. Hiring several writers to each pen different scripts for a film – with DC picking a favorite to produce – is one head-scratcher of a detail in a piece that shows how Warner Bros. and DC may still have a long way to go before they're competing with Marvel in this arena.
[Source: The Hollywood Reporter]
Another Mad Max trailer
If the three previous Mad Max: Fury Road trailers didn't do the trick – and really, they should've – maybe this one will get through to you. Because the revival, starring Tom Hardy and Charlize Theron, looks pretty spectacular. Luckily, the cinematic debut is just a couple weeks away on 14 May.