Fujifilm XQ2 is the firm's smallest, most affordable X Series camera yet
And it's being backed up by the new screen-tilting, selfie-friendly Fujifilm X-A2 system camera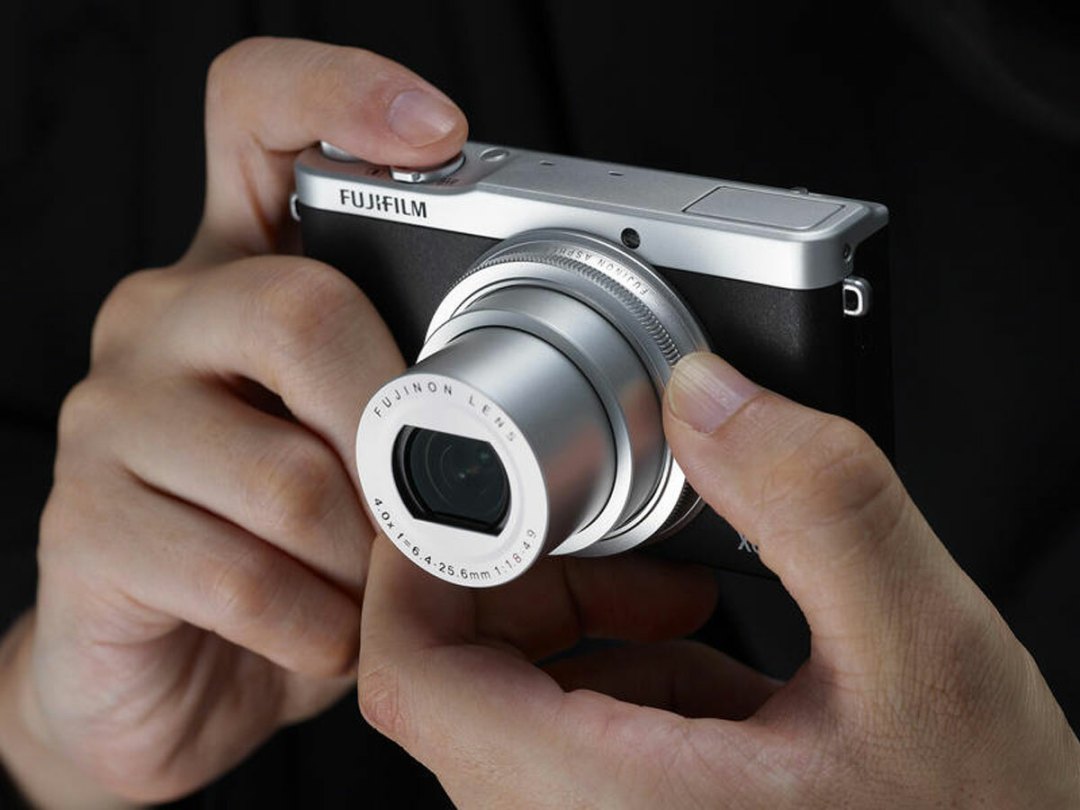 It's a new year and, for camera maker Fujifilm, that means it's time to usher in some new additions to its much-loved X Series.
Today the company ripped the wrappings off a fine brace of snappers, both of them sidling onto a high street near you come March 2015.
First and foremost is the Fujifilm XQ2, an entry-level model and the smallest camera (Fuji describes it as "pocket-sized" at 100 x 58 x 33.3mm) the premium X Series range has ever seen.
READ MORE: Fujifilm X30 review
The XQ2, which will cost only £330, features an f/1.8 4x optical zoom lens, the world's fastest autofocus (again, according to the makers), RAW shooting (and on-board processing), a 12MP CMOS sensor, Wi-Fi and an aluminium ring around the lens that allows the user to swiftly adjust settings. It'll be available in three colours: black, silver and white.
Sitting above the XQ2 in the range will be the Fujifilm X-A2, a system camera that's the first in the X Series to offer a tilting screen. You can flip the LCD 175 degrees and use the new Eye Detection AF, which automatically focusses on your peepers, to take the perfect selfie.
The X-A2 comes with a 16.3MP APS-C sensor and supports Fujifilm's range of interchangeable lenses. It will be sold with a brand new 16-50mm kit lens that Fuji says has a class-leading minimum working distance of just 15cm – meaning you should be able to take some impressive macros and close-ups (not necessarily of your face, mind). It comes with Wi-Fi, in black or brown finishes, and will cost £450 (not bad considering it comes with a lens).
We'll be looking to get our hands on both of these X Series cameras soon, so stay tuned for full reviews in the near future.
READ MORE: The 10 best system cameras in the world right now