Free DLC offered for botched Assassin's Creed Unity launch, while Season Pass buyers get a free game
Ubisoft makes good on the buggy debut by offering a whole lot of free content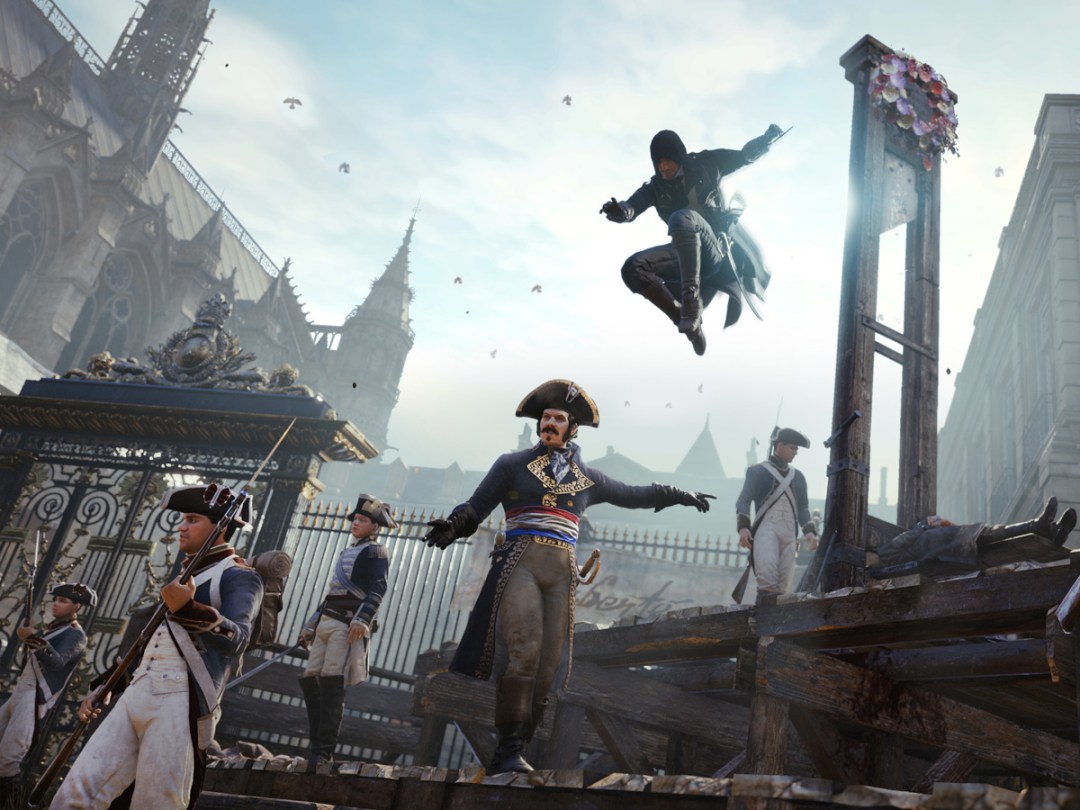 We largely enjoyed our stay in French Revolution-era Paris, but the recent launch of Assassin's Creed Unity was saddled by widespread bugs and glitches. Now Ubisoft wants to make it up to fans.
To its credit, the publisher has been working constantly on the flaws since release, just issuing the third major patch and addressing hundreds upon hundreds of issues over the last couple of weeks. Unity runs better than ever, although there's still work to be done.
But with many owners still upset about the bungled release, Ubisoft has announced a peace offering in the form of free downloadable content – namely, the Dead Kings add-on campaign that was supposed to be a premium offering. Every single Unity purchaser will be able to download it free once available in the near future.
And what about those who already paid for it via the Season Pass? Well, you get the sweetest deal of all in the form of a free full game from the following list: Far Cry 4, The Crew, Watch Dogs, Rayman Legends, Just Dance 2015, or even last year's Assassin's Creed IV: Black Flag.
Ubisoft hasn't yet set up the redemption system for the free game, but hopefully it won't be long. Of course, Season Pass purchasers will still receive the rest of the content they paid for upfront, but the Season Pass is no longer available for purchase as of today.
Hopefully this promotion helps assuage some of the initial disappointment caused by Unity's launch, although it's unlikely to diminish fan skepticism of future series launches.
[Source: Assassin's Creed]