Fold or roll? Samsung's new screens could drive future phones and tablets
The buzz around a wallet-like smartphone only builds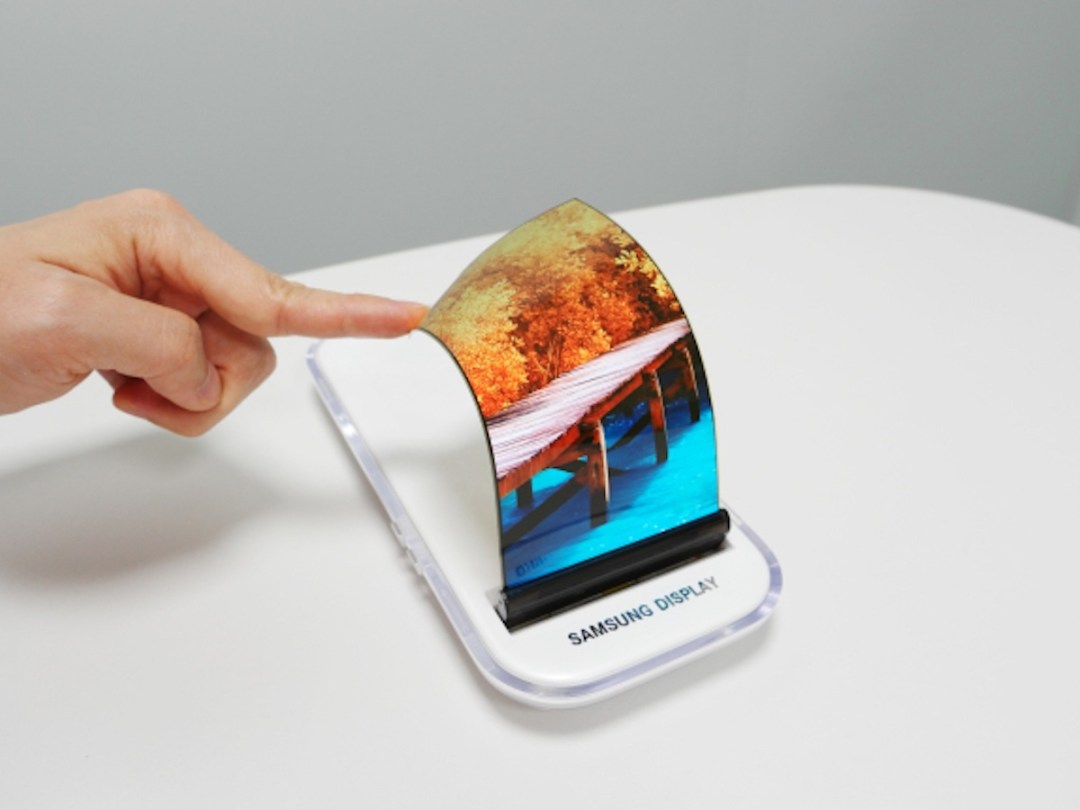 Between patent filings and rumours, we've been hearing a lot about Samsung's foldable phone ambitions over the last year. And now Samsung is showing off the tech that could power such a device.
As the Korea Herald reports, Samsung is showcasing a couple of flexible screen prototypes at the SID Display Week 2016 conference in San Francisco this week. The flexible AMOLED display is a 5.7in model at Quad HD (2560×1440) resolution, and it can be lightly twisted and tweaked without creasing or losing shape.
It could be the screen we find inside Samsung's first wallet-like foldable phone, which has a unique hinge that creates a small pocket for the display to bend without creasing. When opened up, the single smartphone display is perfectly flat and clear again, like it's never been bent.
Last month, a rumour suggested that the phone will be called the Galaxy X, and that it will release next year as one of Samsung's five planned flagships for the year. The others are more familiar: the Galaxy S8, Galaxy S8 Edge, Galaxy Note 7, and Galaxy Note 7 Edge, the rumour claimed.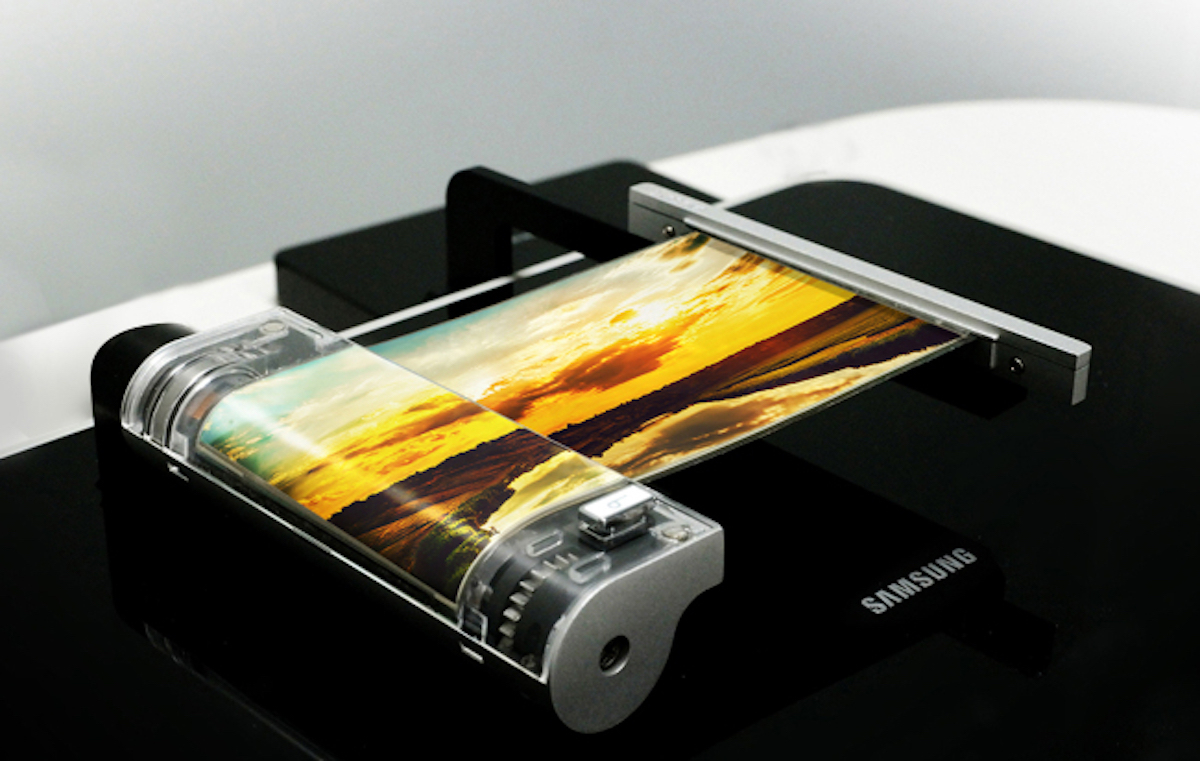 And the flexible screen isn't the only innovative concept Samsung has on display this week: another, for a rollable screen, is a near-perfect match for a patent illustration we saw last year.
The Korea Herald suggests the rollable screen will be used for tablets and TVs, and says it's just 0.3mm thick and can be rolled into a circle with a staggering 10mm radius.
Samsung will also have holographic display tech at the show, which could be used for "3D games or digital pop-up books," said Seo Philip, a Samsung Display representative. But if the rumours prove true, the foldable screen could be the first to hit the market with next year's Galaxy X.
[Source: Korea Herald via SlashGear]