DJI Osmo Mobile makes your smartphone movies steady as a rock
It's same image stabilisation as the regular Osmo, but for your mobile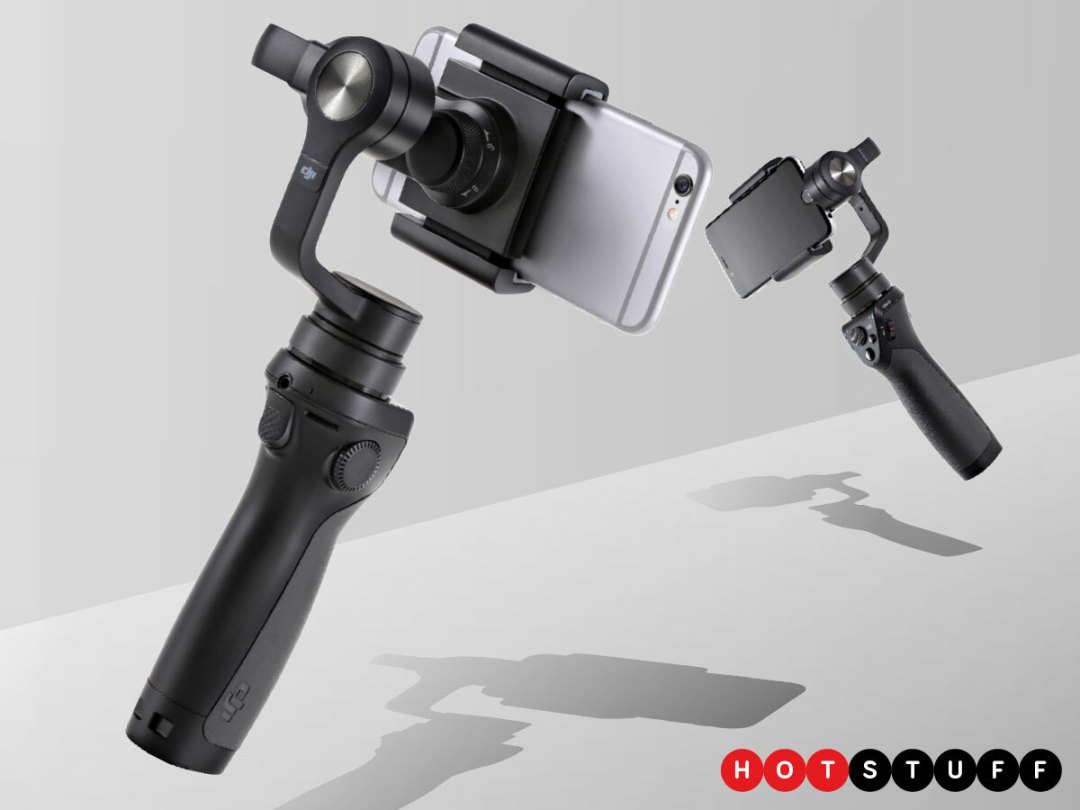 I like to capture video on my mobile smartphone device.
First of all, you sound like a robot. Secondly, don't we all? The days when happy slapping branded any mobile videographer a potential miscreant are well behind us, and society now accepts that anything that happens in public (and plenty that doesn't) is going to be captured on video by some iPhone-wielding amateur documentarian.
But there's one problem, isn't there?
There are a few (I mean, filming in portrait mode, seriously?) but yes, broadly speaking the big issue with videos shot on mobile is the shakiness of the footage. People's hands move about, particularly when they're walking, and even when a phone has image stabilisation built in, there's only so much it can do to prevent videos becoming nauseatingly wobbly.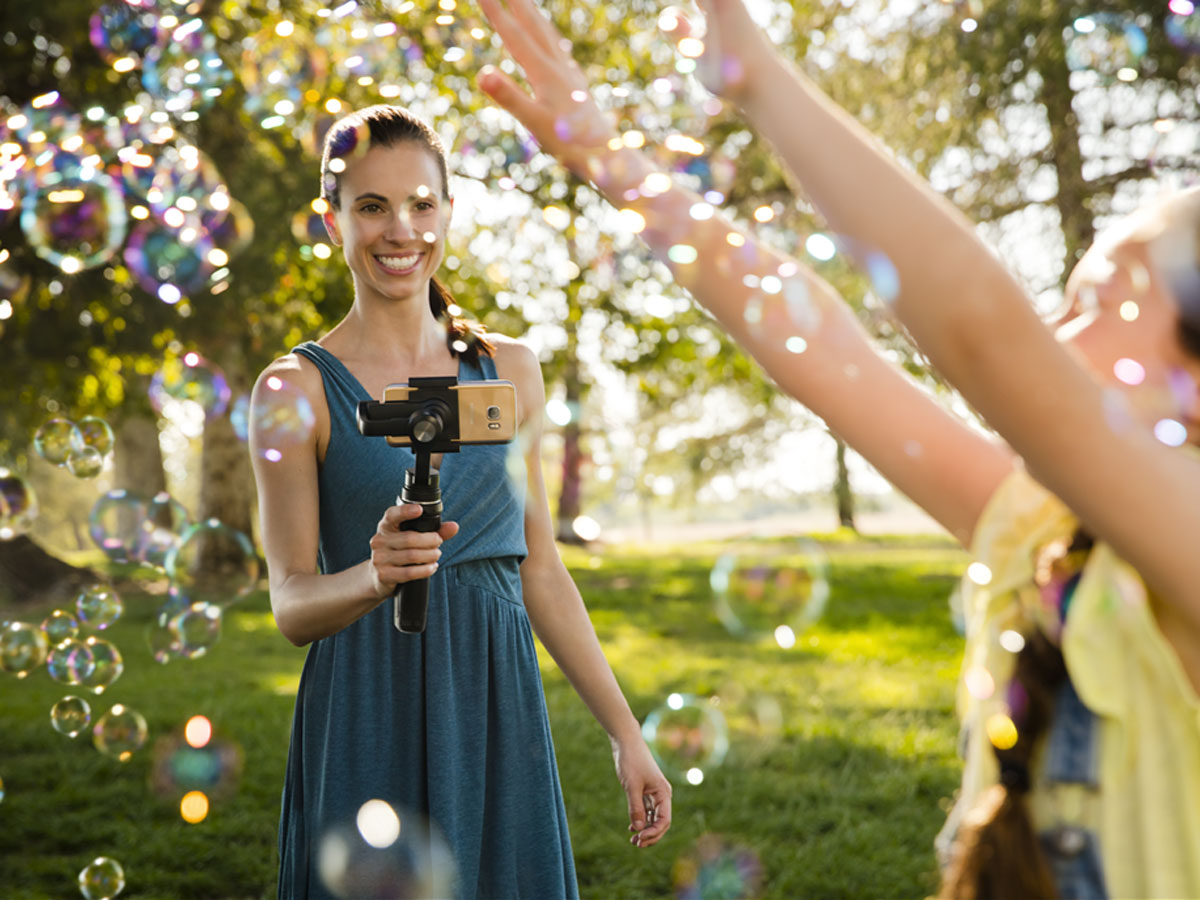 You're about to tell me there's a potential solution, though…
You know me too well. Yep, DJI's new Osmo Mobile, just announced at IFA 2016, claims to be the ultimate tool for shooting shake-free footage on your phone.
If you've seen our review of the original Osmo, which features its own camera, you'll know the drill: the setup consists of a three-axis gimbal mounted on a handle. This gimbal, working alongside a suite of sensors, keeps the camera – in this case, your phone – steady and level, no matter your movements.
It's not all about regular video, either, because you can also use the Osmo to capture time-lapse videos, moving automatically while it does so to alter the angle (it looks really dramatic!), as well as automatically stitched panoramic photos and better handheld long exposures.
And what about controls?
Well, if your phone is running the DJI Go app, you can adjust settings there, but there are also physical buttons and a thumb stick on the handle that allow you to start and stop capture and control the tilt and direction of the gimbal. The handle connects to your phone via Bluetooth.
Does it work with any smartphone?
Not every model on the market, but if you have a recent iOS or Android phone, you should have no problem getting it to work.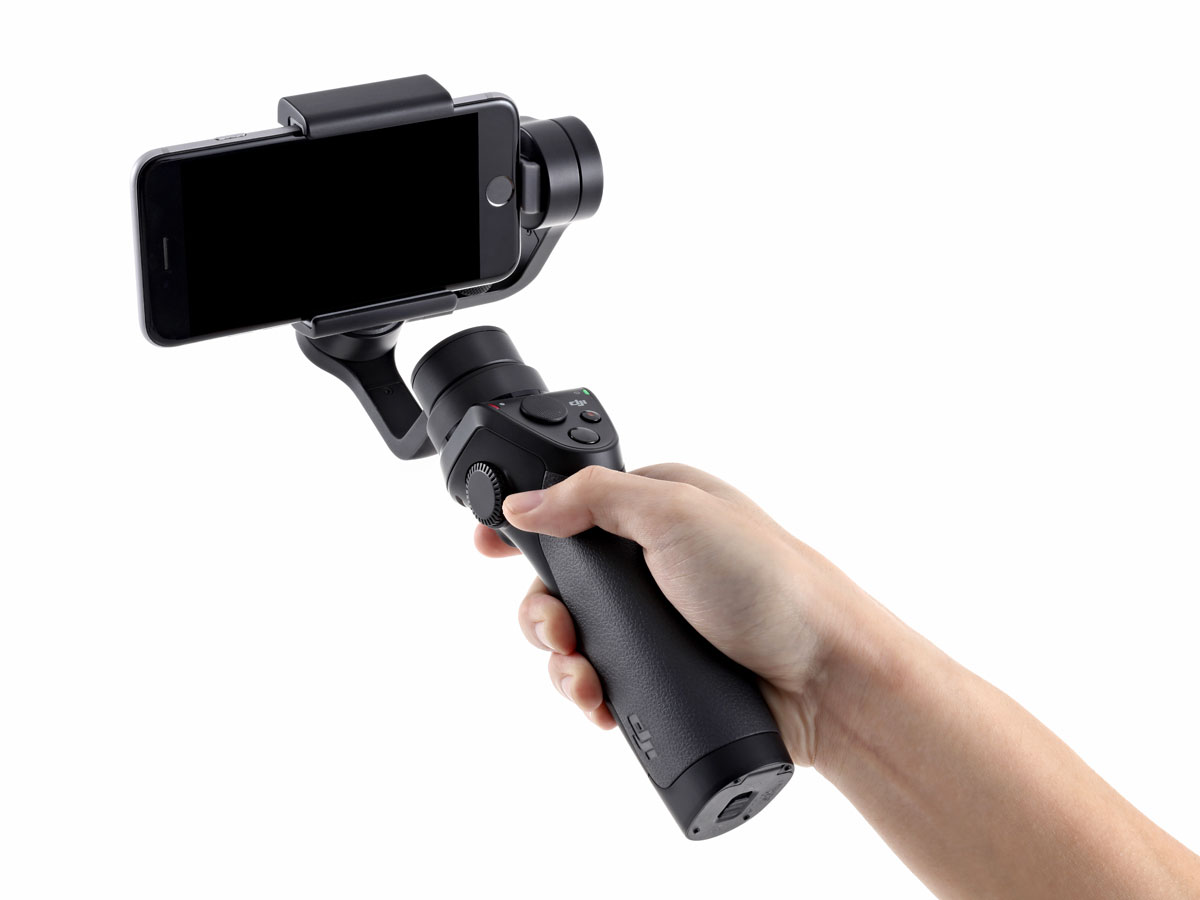 And I'm guessing it's significantly cheaper than the camera-equipped Osmos, right?
Correctamundo. The Osmo Mobile is available now for £290, which is £200 less than the regular Osmo at the time of writing, and £340 cheaper than the Osmo+ (which was announced just a few days ago).
Look out for our hands-on review soon, and a full review after that.