B&O's tiny Beoplay A1 looks more like a hockey puck than a Bluetooth speaker
Go-anywhere sound and premium styling, with a price to match
Top-notch Danish design that you can take on the move? That'll be B&O's smallest Bluetooth speaker ever.
The hockey puck-shaped Beoplay A1 is small enough to fit in your hand, or clip to a bag when you're out and about.
It's machined out of aluminium, so will be able to take plenty of punishment while you're exploring the great outdoors, and it's smooth like a pebble so it won't get caught on whatever else you've got rattling around in your bag.
Sure, it's barely much larger than a deck of playing cards, but there's still room inside for an aluminium cone mid woofer and silk dome ¾in tweeter. B&O reckons that lets it pump out quality sound – the kind you wouldn't expect from such a tiny speaker.
Bass down to 40Hz sounds pretty impressive on paper, but we won't be trading in our subwoofers until we've actually heard the thing in action.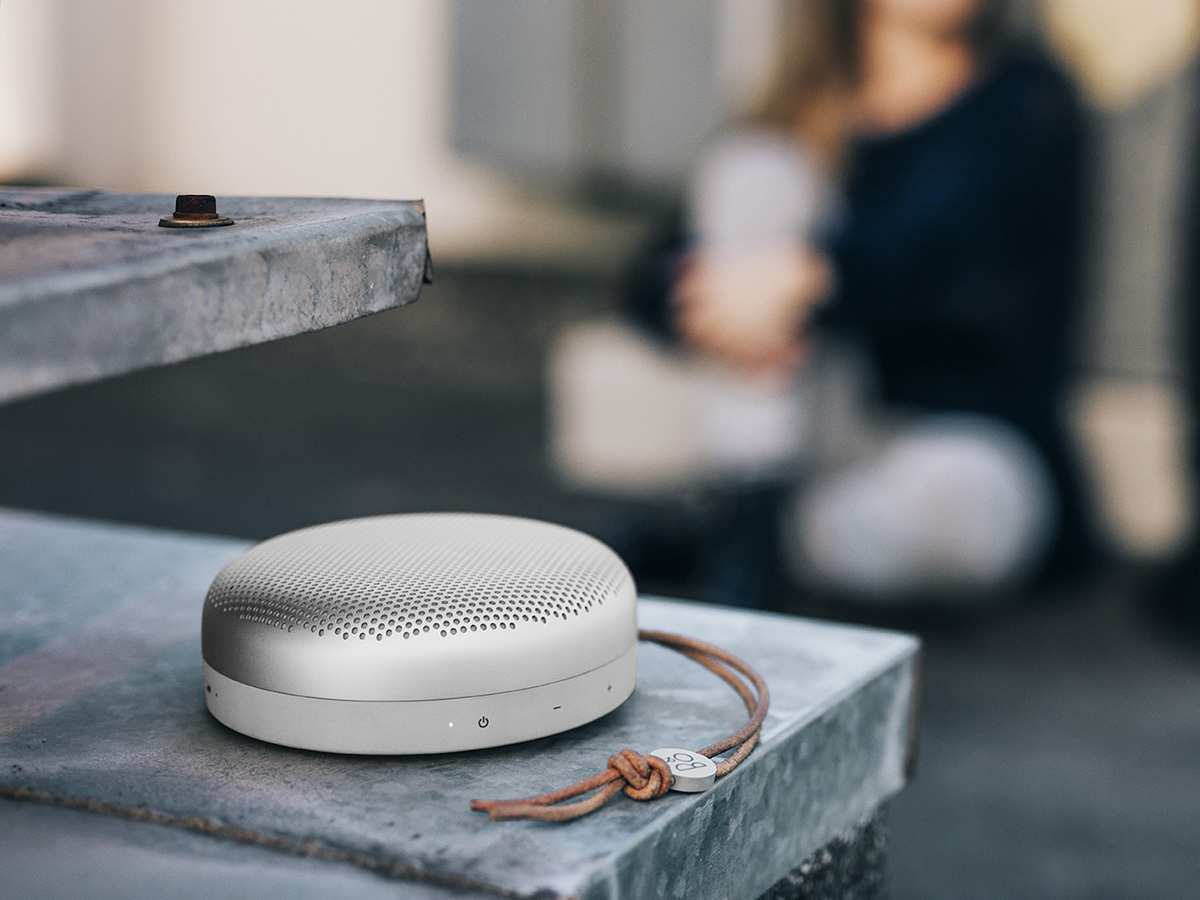 It should also have serious staying power: B&O reckon it'll last a whopping 24 hours of back-to-back music playback before you need to hunt for a power socket.
It's got all the standard stuff you expect from a Bluetooth speaker, like a built-in mic for taking calls and a connect button that'll automatically hook up to the last device used and play the most recently played track.
The Beoplay A1 is set to launch today for £199. If you want to add a touch of class to your tent at Glasto this year, you'll be able to snap one up in Natural or Moss Green colours from B&O stores and the Beoplay website.