Apple Watch Series 4 preview: Everything we know so far
UPDATED: See the larger screen and a new face with this legit-looking leak
The Apple Watch hasn't changed dramatically since its 2015 debut, but myriad tweaks and improvements have kept it current… and it's selling more and more units each year.
But the upcoming Apple Watch Series 4 could introduce the first obvious changes to the core hardware itself, if rumours prove true. Details have started to build up ahead of a potential launch later in 2018, and the Series 4 might be the revision that gets original Apple Watch buyers to finally splurge on an upgrade.
Eager to slap a new smartwatch on your wrist? Here's what we've heard so far.
When will the Apple Watch Series 4 be out?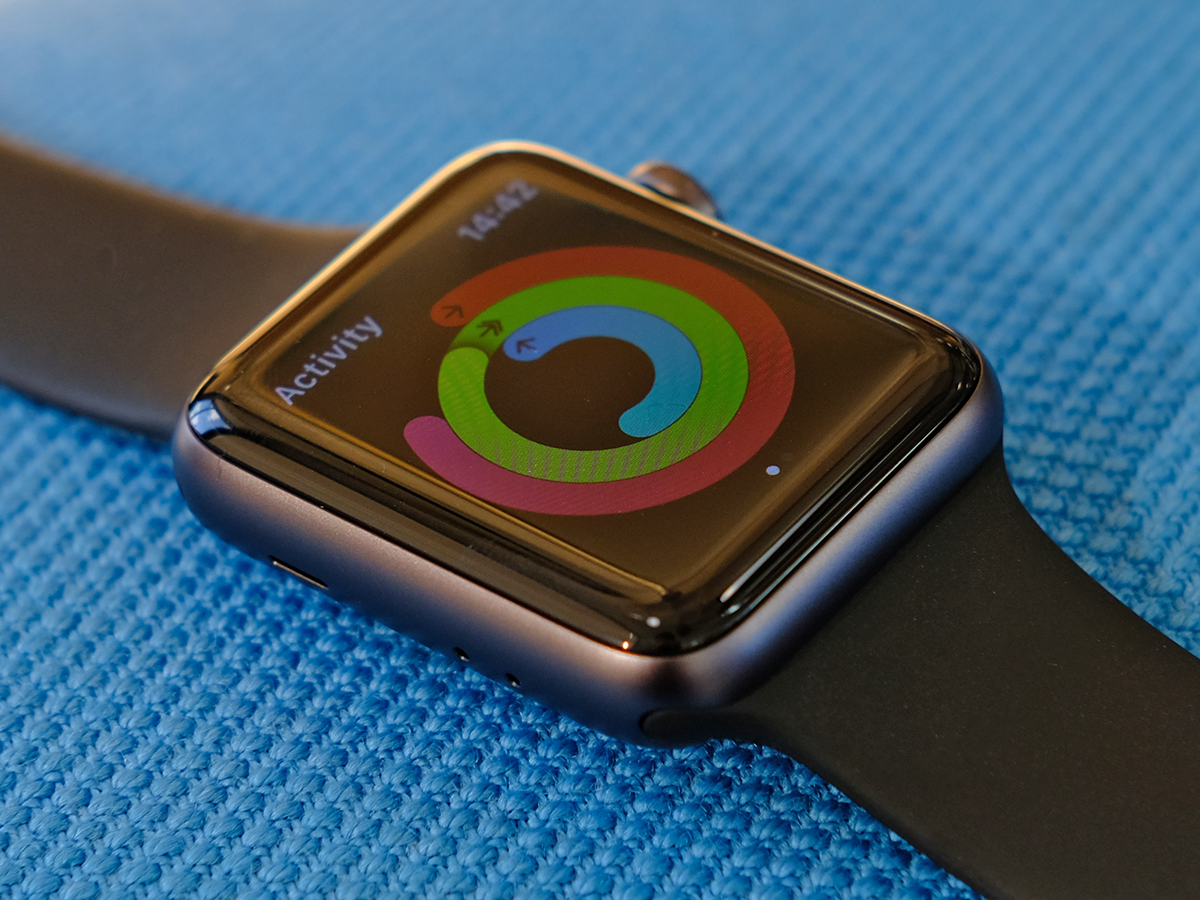 Like the iPhone, the Apple Watch has seen annual refreshes from Apple thus far. After the original early 2015 launch, we saw Series 2 arrive in September 2016 and Series 3 (shown) in September 2017.
Unsurprisingly, we're expecting to see the Apple Watch Series 4 debut this September. Apple just dated a reveal event for 12 September, which should bring us the Series 4 alongside the new OLED-packing iPhone XI models and LCD-toting iPhone 9.
Reports suggest a 14 September pre-order date for the iPhones, which could hold true for the Apple Watch Series 4, as well. That would likely put the actual release date at 21 September, then.
In August, a leak from the Eurasian economic database (via 9to5Mac) suggested six new Apple Watch devices – which, given the two usual sizes, could be three different variants for the Series 4. The Eurasian database has previously hinted at several devices, like the AirPods and iPhone 7, so it seems worth believing.
Fact or fiction?
We definitely expect to see the Apple Watch Series 4 on 12 September, and should find it on wrists very soon after.
How much will the Apple Watch Series 4 cost?
There aren't any solid rumours about the Apple Watch Series 4's launch price just yet, but let's look to history to see where it's trending.
The Series 2 models started at £369, but then Apple cut the entry point a bit by giving the Wi-Fi model of the Series 3 a £329 starting price. Granted, they were also trying to sell pricier Cellular models, but it felt like a nice deal on the bottom end.
Even if we see an enhanced screen (keep reading), we have to think Apple won't try to bump the price too much for the Series 4.
Fact or fiction?
It's a total shot in the dark, but a starting price point around £329-349 for the Apple Watch Series 4 seems reasonable in our eyes.
What will the Apple Watch Series 4 look like?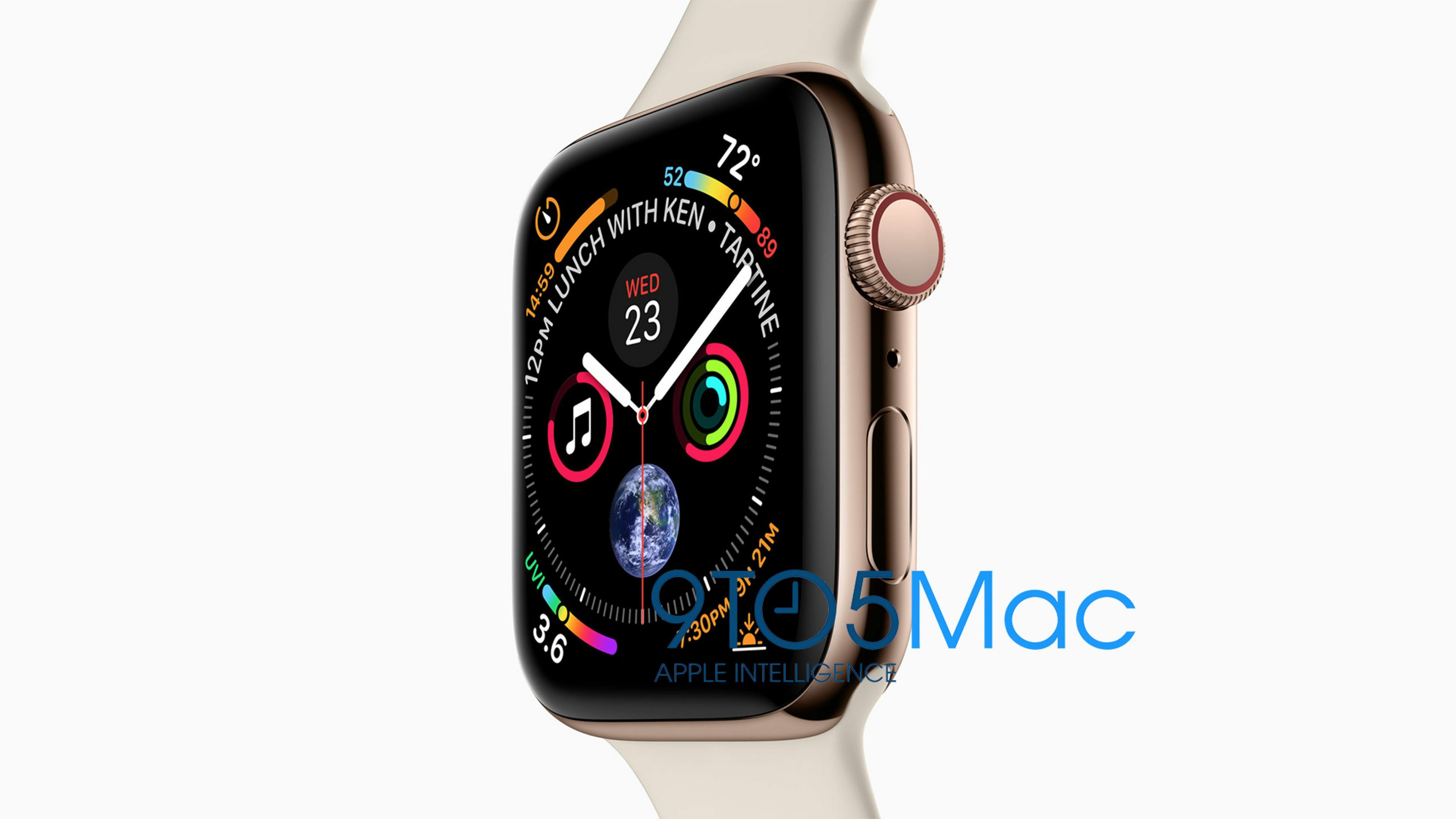 Despite some users' hopes for a circular version, Apple hasn't changed the silhouette of the Apple Watch from the start – and that will apparently stay true with Series 4.
Bloomberg reports that Apple is working on "a pair of new Apple Watches that keep the overall size of the current models," and that they will still work with bands made for the current and previous editions.
And you might be looking at it above. This leak, alongside one of the iPhone XS, comes from 9to5Mac, a previously reliable source for Apple leaks. It shows the familiar design, albeit with a much larger edge-to-edge design and a fuller watch face that fills it up. More on that below.
Fact or fiction?
Looks legit to us. We're excited to see what other watch face options Apple cooks up.
What about the Apple Watch Series 4's screen?
Now here's where the Apple Watch Series 4 may finally bring some visible change over the previous models: the display.
Since the start, Apple has used small OLED displays at 326 pixels per inch on both the 38mm and 42mm sizes – but they've had a bit of bezel around the screen itself. Not this time, according to Bloomberg. The site reports that Apple will feature "slightly larger, edge-to-edge screens" in the Apple Watch Series 4. You can apparently see that above in the 9to5Mac leak.
In other words, they're going for the iPhone X approach this time around – with no notch, we hope. Granted, there isn't that much bezel on the Apple Watch now, so we'll have to see whether it's really a noticeable difference or not.
In July, analyst Ming-Chi Kuo from TF International Securities suggested that the displays will stretch to 1.57in and 1.78in, respectively, wih the current models measuring at approximately 1.5in and 1.65in. Like we said, it won't be a huge difference if true, but the trimmed bezel could result in a much more appealing aesthetic.
Fact or fiction?
Improving the screen is one way to make the Series 4 stand out without totally overhauling the design. We think it'll happen.
How much power will the Apple Watch Series 4 pack?
The Apple Watch Series 3's S3 chip is a pretty powerful little wearable processor, and last year's Watch revision also packed in more RAM than before.
We expect further incremental improvement with an Apple S4 chip in the Series 4, and quite likely the same amount of RAM as the S3 (768MB) or maybe bumped up to 1GB. You don't need that much processing grunt for a smartwatch, but every little bit helps.
Fact or fiction?
It'll almost certainly be called the S4 chip, but we'll have to wait and see whether it brings any significant enhancements over the S3.
Is there anything else I should know about the Apple Watch Series 4?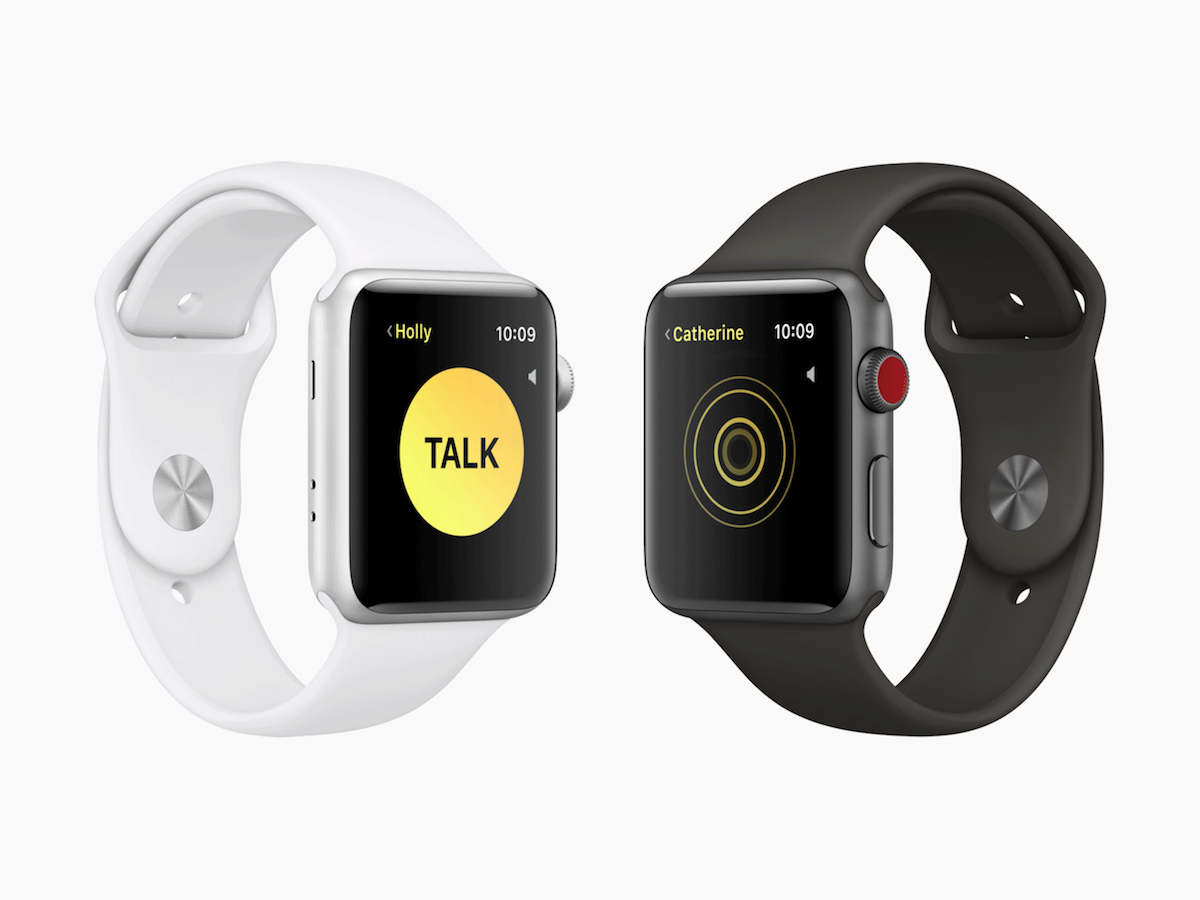 If it launches later this year as expected, then the Apple Watch Series 4 will launch with the newly-revealed watchOS 5 installed. Of course, it's also coming to past Apple Watch models, with the exception of the original 2015 release.
As we've explored, watchOS 5 brings a number of feature enhancements to the Apple Watch, including a Walkie Talkie app for swapping quick voice messages with trusted contacts, as well as enhanced workout tracking and Activity Competitions, Podcasts support, and improved Siri usage and notifications.
In April, there was a bit of buzz around discovered watchOS 4 code that supposedly pointed to the possibility of third-party watch faces in the future, but it sounds like the hype was unfounded. That's a shame, since third-party faces might be our most-wanted Apple Watch feature after all this time.
Analyst Ming-Chi Kuo also believes that the new Apple Watches will feature "enhanced heart rate detection," although he didn't elaborate on what exactly that will mean.
Fact or fiction?
While watchOS 5 sounds like it'll bring a number of nice enhancements, we're not getting our hopes up for third-party faces this year – Apple would have already announced that feature at WWDC with the rest.