Android 6.0 is officially Android Marshmallow
Google's upcoming OS refresh is "Android M" no more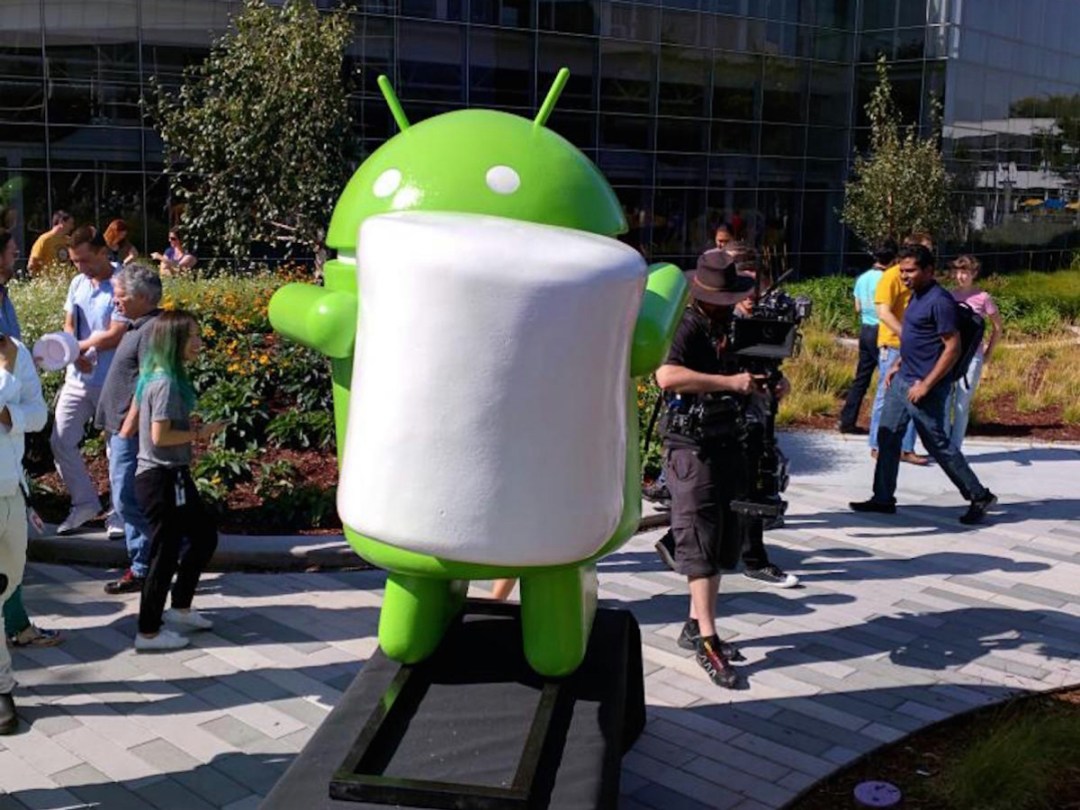 Google teased us with a milkshake image on an Android Wear watch at I/O 2015, but it wasn't meant to be: the company revealed today that Android 6.0 will officially be known as Android Marshmallow.
Why Marshmallow? "Whether you like them straight out of the bag, roasted to a golden brown exterior with a molten center, or in fluff form, who doesn't like marshmallows? We definitely like them," reads a post by Jamal Eason, Android product manager.
In other words, it was probably just Google's favourite of the sweet treats that start with "M." If you've been following the name-guessing saga, we were previously convinced that it would be Android Milkshake for one very fair reason: Google's David Burke, vice president of engineering, wore a watch with a milkshake face onstage at I/O 2015 in May.
It was later revealed to be a ruse, however, as the face actually alternated between multiple "M" desserts. The image up top actually came from Burke's Twitter account, where he previously teased today's unveiling. Now, Google's campus houses that marshmallow-squeezing Android statue, alongside previous ones designed for Lollipop, KitKat, Jelly Bean, and others that came before.
Notably, we also now know that the next Android revision is indeed version 6.0, which points to it being a pretty significant revision. But we already knew that based on the additions, including tweaks to improve battery life, native fingerprint sensor support, and Android Pay, plus the supercharged Google Now with "Now on Tap" looks great.
Android 6.0 Marshmallow is due out this autumn, and Google today posted the final Developer Preview update to get creators ready to push out compatible apps in time for the launch. If the many, many leaks pan out, Google will have two new Nexus phones – an 5.2in device from LG and a 5.7in phablet from Huawei – to mark the release, both with fingerprint sensors on the back.
[Sources: Android Developers Blog, Twitter]