Amazon is testing a "Kindle Unlimited" book subscription service
For US$10 a month, it'll do for ebooks and audiobooks what Netflix does for films and TV shows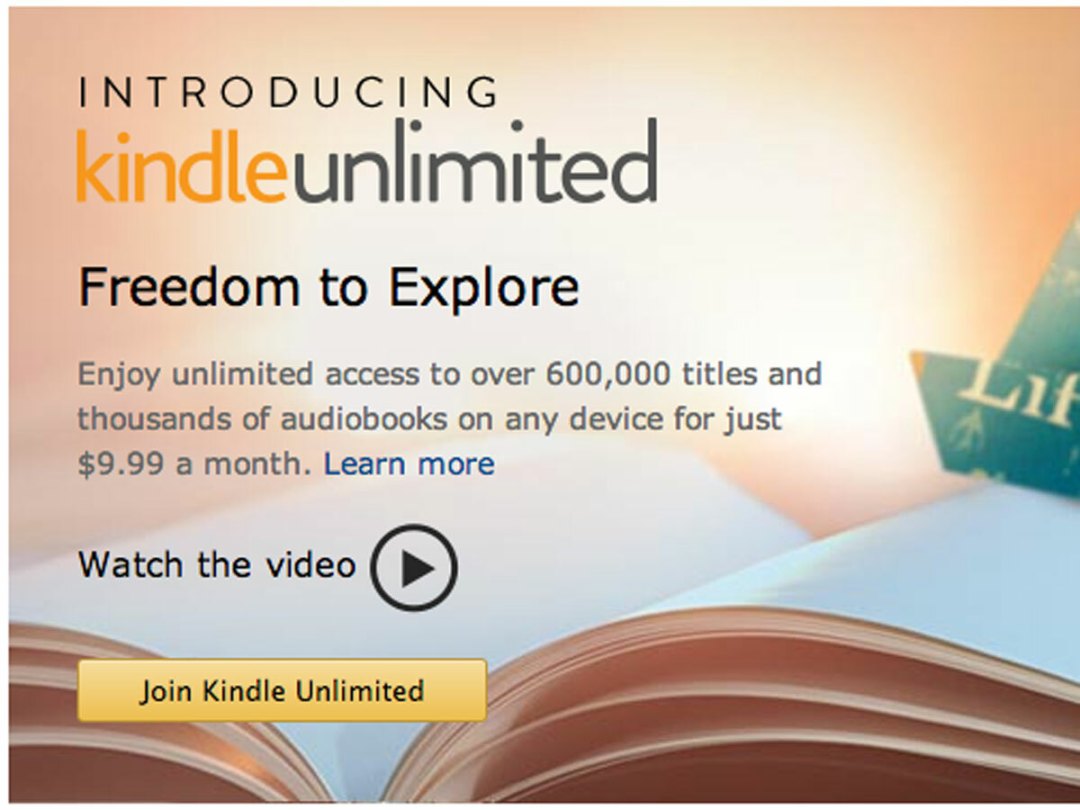 Amazon appears to be in the process of testing a monthly subscription service offering unfettered access to audiobooks. Think Spotify or Netflix, but for literature rather than music or movies.
Dubbed Kindle Unlimited, the existence of the service was revealed via some test pages spotted by users of the Kindle message board. Many of the pages have been taken down but remain in Google's cache, and they reveal quite a bit.
Ten bucks for unlimited reading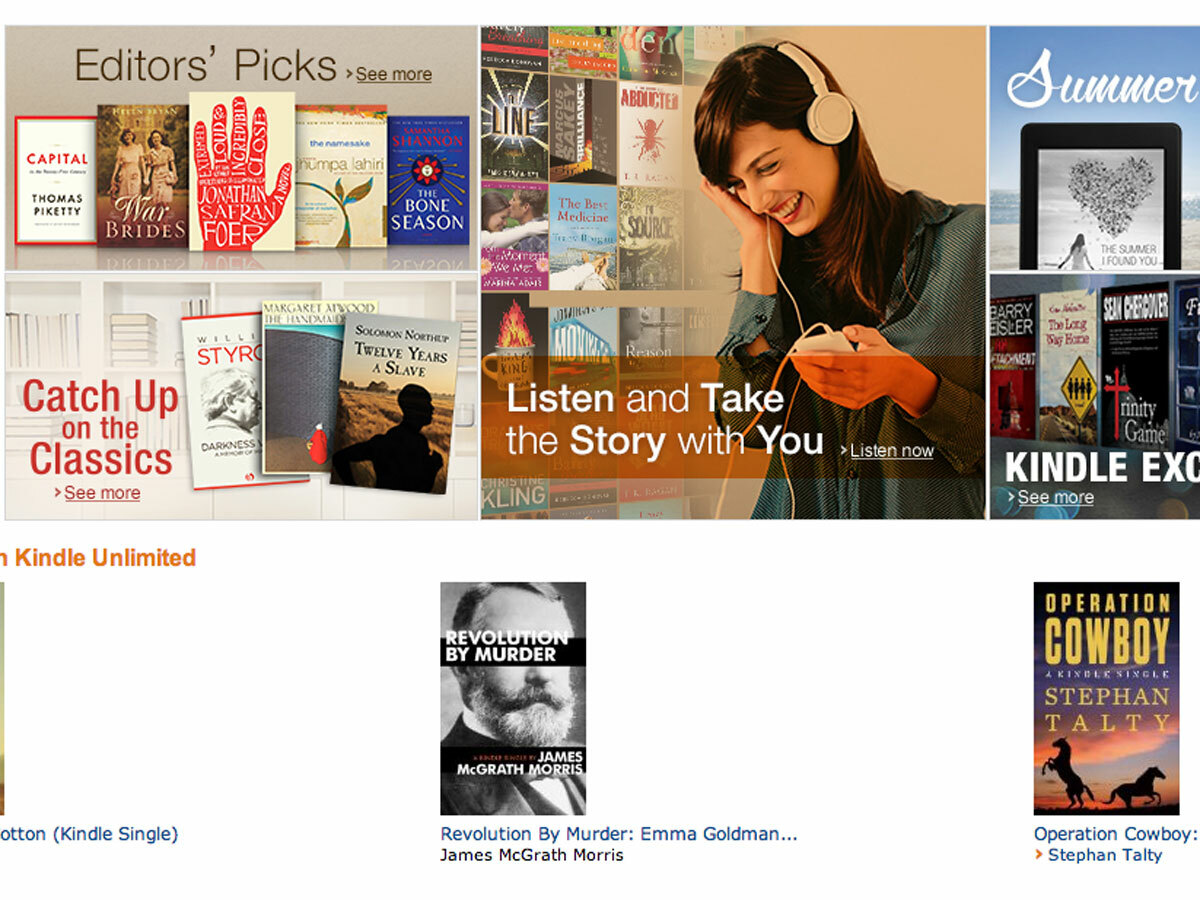 One page in the cache boasts of "over 600,000 titles and thousands of audiobooks", available on "any device", and a subscription fee of US$9.99 (around £6) per month. Another page, still active at the time of writing, shows 628,478 titles to choose from – but interestingly, it seems that there's nothing from any of the five main publishing giants (HarperCollins, Macmillan, Penguin Random House, Hachette and Simon & Schuster). That could be due to Amazon not yet securing deals with them, or it could be that they have no plans to at all. Books mentioned in the test pages include the Hunger Games trilogy, Life of Pi and both the Harry Potter and Lord of the Rings series.
Kindle Unlimited wouldn't be the first service of this kind for books. Amazon already offers the Kindle Lending Library for Amazon Prime users; there are also two potential rivals in Oyster and Scribd, but neither of these offers audiobook access (it appears from the test pages that Kindle Unlimited will launch with 7,351 audiobooks). Both do have books from HarperCollins and Simon & Schuster, however, so it appears both
Amazon has yet to comment on the existence of Kindle Unlimited, but we'll keep you updated when we hear more.
[Source: GigaOM]