Amazon UK Spring Sale 2023: the best tech deals up for grabs
Amazon's first sales event of the year is here, and we've picked out some of the best deals for you. The hunt for bargains begins!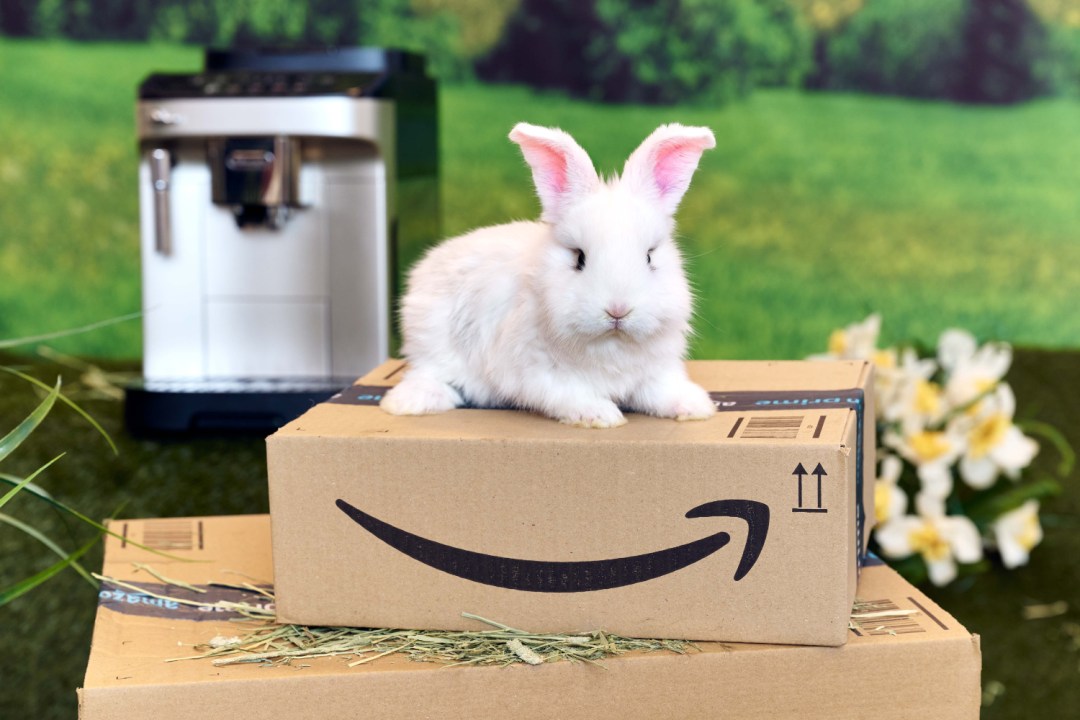 Amazon's first big savings event of the year is here! Dubbed the Spring Sale, the retailer will be dropping prices by up to 40% across every category on the site. The sale is running for two days from 18:00 today until 23:59 on Wednesday, so you'll have plenty of time to snap up the best of the deals available.
There's no shortage of gadgets and gear for you to spend your hard-earned cash on, but the problem is the same as ever – cutting the wheat from the chaff to get to the deals that really matter. We're doing the work for you – you'll be able to check through our picks of top tech deals on this very page.
Our top Amazon Spring Sale deals
Headlining the deals during the Amazon Spring Sale, are discounts on the brand's own smart home gear. This means that everything from Kindles, to Echos, to Ring doorbells will be reduced on offer. Plus, expect up to 35% off smartphones and up to 30% off home entertainment gear. Here are our top deal picks.
Save up to £50 on Echo devices
Headlining the Echo deals in the Spring Sale is the 5th Gen Echo Dot. You can pick up the smart speaker for a £25 or 45% saving on the usual price, at £30. You can opt to get the Echo Dot 5th gen in Blue, Black or White during the sales event. The latest version of the Echo Dot was launched in 2020 and binned the round 'puck' shape in favour of a sphere, like the bigger Amazon Echo. The latest Dot is no slouch in the audio department, with a 1.6in front-firing speaker.
Prefer Alexa to have a face? The Echo Show 8 (2nd Gen) is down to £85 in the Spring Sale from the usual ticket of £120. Here, you get access to the same Alexa, but with an 8-inch HD touchscreen, 13MP camera, and much larger speaker. And if that's still not enough, you can opt for the 15.6-inch Echo Show 15 to slap on the wall. It's a mighty big smart display with Alexa built in, down from £270 to £220 in the sale.
Save up to £60 on Fire tablets
Amazon has dropped some seriously good discounts on its own devices during the Spring Sale – most notably its Fire HD 10 and HD 10 Kids Android-based tablets. They were seriously good value anyway, now they're even better! You can grab the standard model for £110 rather than the £160 usual price, or the kids' version for £150 down from the usual £210.
Both tablets sit at the top of Amazon's tablet tree, bringing a full-HD screen with the latest innards and, of course, Alexa to boot. Compared to a standard Android tablet, there is a catch — there's no Google Play Store, which means you're stuck with Amazon's App Store and its more limited selection of apps and games. However, you can install the Play Store should you really want to.
Save up to £20 on Fire TV devices
Fancy a smart telly upgrade? In the Spring Sale, Amazon has reduced some of its Fire TV devices for you to get the latest. You could opt for the Fire TV Cube for £120, down from the regular £140. Or, if you prefer something in a smaller package, you can get the cheaper Fire Stick 4K Max for £48 rather than £65.
Both Fire TV devices here can be used with Alexa via a voice remote or, in the case of the Fire TV Cube, you can use Alexa hands-free. The Fire TV Stick 4K Max supports Dolby Vision and HDR10+ and packs a punch with a quad-core, 1.8GHz processor. It still supports Dolby Vision and Atmos, and is 40 percent more powerful with 2GB of RAM. The quicker hardware will start your apps faster, while Wi-Fi 6 support will mean more reliable streaming for those lucky enough to have a Wi-Fi 6 router.
Save up to £80 on Kindle devices
text Kindle Scribe (£284.99), Kindle Paperwhite (£94.99) and Kindle 2022 (£69.99)
Arguably the best Kindle deal during the Amazon Spring Sale is the recent Kindle Scribe. It takes the Kindle experience you know and love, scales it to a bigger size, and throws in a stylus. Said stylus can be used for extensive note-taking and annotations on both books and PDFs. And during the Spring Sale, you can grab the e-reader for £285 rather than the usual £410 ticket.
If you'd prefer a more familiar Kindle experience focused on reading, there are two other models on offer. You can grab the latest Kindle Paperwhite for £95 rather than the usual £130 RRP. Or you can opt for the slightly more basic Kindle from 2022 for £70 instead of the regular £85 ticket.
Save up to £50 on Ring video doorbells
The best value Ring deal is the Ring Video Doorbell (2nd Gen) for £69.99, a saving of 30%. It gives you the full cordless Ring video doorbell experience, with the only compromise being that you'll need to take the doorbell off the wall to charge it, as there's no removable battery. You'll get full access to your front door on your phone, with two-way talking, motion alerts, and more.
Prefer some of the doorbells with the extra bells and whistles? Check out the Video Doorbell 3 if you want a removable battery. It's £30 off its £159.99 retail price, down to £129.99. You could also opt for the Video Doorbell Pro 2, down to £169.99 from its RRP of £219.99. Or you could go for the latest and greatest – the Ring Video Doorbell 4 – for £139.99 instead of the usual £179.99 ticket price.
Save up to £70 on Ring cameras
There are plenty of Ring smart security cameras on offer during the sales event. If you want a wireless security cam that works inside and out, Ring's Stick Up Cam Battery is a simple, handy solution. And during the Amazon Spring Sale, you can get the camera at a 33% discount, down from £90 to £60.
If you're in the market for porch protection, you could opt for the Ring Floodlight Cam Wired Plus. At full price, this would set you back £180. But Ring has slashed the cost by 22% to £140. Mounted to your outside wall, this watcher records 1080p when motion is detected in customisable zones, sending real-time notifications and allowing you to view a live feed. Motion can also be set to trigger a pair of 2000-Lumen floodlights for maximum visibility.
Or if that shines a little too bright for you, the Spotlight Cam Plus Battery is on offer too. You can grab the camera for £120, a lovely £30 off the regular ask of £150. It also records in 1080p with customisable zones, but is a little smaller and not quite as bright. You'll find it's just right for smaller outdoor spaces.
Save up to £50 on Ring's security gear
Cameras and doorbells not enough to cover all the bases? Amazon's Spring Sale is also offering some superb discounts on its other smart security tech, in case you're looking for extra peace of mind.
If you fancy giving your alarm a smart upgrade, the brand can help you out. The second-gen Ring Alarm is down £60 in the sale – on offer for just £160 rather than £220. Buying a camera too? Try bundling the five-piece alarm set with the Indoor Cam. Usually going for £270, the bundle is down £110 for the Spring Sale at just £160. That's essentially a free Indoor Cam – why would you not?
The second-generation Ring Alarm system, meanwhile, features a sleek new design and incorporates fresh tech, including an updated one-touch Alarm Keypad and revamped sensors that are smaller and easier to mount. Plus, all this is controlled from your phone.
Apartment dwellers, you've not been forgotten! The brand-new Ring Intercom is also on offer at the moment. Allowing you to control your home's intercom and let visitors up, this smart intercom is the gadget high-floor residents have been looking for. We gave it a perfect five out of five stars in our review. And during the sales event, you can nab the intercom for £70 – down £50 from the usual retail price.
Save up to £55 on Toshiba TVs
Looking for an extra gogglebox for your home? Toshiba's got some big savings on some of its smaller units – ideal for second tellies or those on a tight budget. The WK3C series are 2K smart TVs packing Alexa for hands-free control. You can expect resolution upscaling on this LED panel, so all of the content you watch will look as good as it can. And during the Spring Sale, you can grab them for even less than usual. The 32-inch model is down to £135 from a usual £189, while the 24-inch model is down from £139 to £118.
In addition to the lower savings, you can also score a free bonus on select models. When you purchase any Alexa-enabled Toshiba TV during the Spring Sale, you'll bag three months of Amazon Music Unlimited for free. We could hear that again!
Save £90 on the Oppo A76 smartphone
In need of a new smartphone but on a tighter budget? Towards the bottom end of Oppo's range you'll find the A76, a feature-rich offering with a budget price. The device offers 5G, a 90Hz refresh rate, 5000mAh battery, 35W fast-charging, a dual-camera system on the rear totalling 15MP, and an 8MP selfie snapper. Cameras aside, this 6.56-inch smartphone offers most of the latest features, all running on the lower-end Snapdragon 680 chipset.
During Amazon's Spring Sale event, you'll find the A76 for £99. That's £90/48% off the retail price, a deal not to be overlooked. It takes this nearly £200 phone down to under £100, beating out other devices at that price point.
Save £100 on the Garmin Forerunner 245 running watch
If sprinting's your thing, the Garmin Forerunner 245 should be right up your street. A lightweight watch for runners, it's designed to log your jogging, plus all the metrics that go with it. GPS tracks your mileage for up to 24 hours, while free Garmin Coach training plans adapt to your activity to help you smash your PB. You can also save Spotify playlists for offline listening.
During Amazon's Spring Sale, you can pick up the Forerunner 245 from £150. That's a hefty 40% saving against the RRP of £250, which Garmin still has the model listed at. Need to store your playlists on your wrist? Amazon has also discounted the music version of the Forerunner 245 down to £180 – a £120 saving from the usual £300 ticket.
Save £95 on Sennheiser Sport wireless earbuds
Fancy a pair of wireless earbuds ready to work out with you without compromising on sound? Look no further than the Sennheiser Sport buds. These Bluetooth in-ears boast noise cancellation, support for calls, adaptable acoustics to your environment, and a snug fit thanks to rubber tips. Sweat won't be a problem, since these sporty buds are IP54 water and dust resistant. Plus, they'll last for nine hours on one charge, with a further 18 hours when juicing up through the case.
And thanks to Amazon's Spring Sale, you can score these buds at almost half the price. The Sennheiser Sport wireless earbuds are down to £75 from a RRP of £170. That's a rather strong 56% discount – perfect to snap up during the event.
Save £600 on an 85-inch 4K Sony telly
If you're after a new screen for your living room wall and want to go bigger, Amazon's Spring Sale has you covered with this deal on a Sony telly. The 85-inch model of the 4K Sony Bravia KD-85X85J TV is £600/29% off – that means you can grab the gogglebox for £1499 during the savings event.
At 85-inches, this Sony telly is a beast of a screen. The LED panel inside is 4K, with a refresh rate up to 120Hz. You can enjoy content in all of its glory thanks to full HDR support, which delivers over a billion colours thanks to Sony's processing. Plus, it's a smart TV, giving you access to thousands of apps. This includes most of your favourites, such as Netflix, YouTube, Amazon Prime, and more.
What is Amazon's Spring Sale, and when is it?
Amazon's Spring Sale is a full-on savings event from the retailer, offering thousands of deals across every product category. The usual Amazon smart home fodder will be slashed in price. Plus, you can expect to see savings on other tech items across the site.
The 48-hour sales event started today (27 March) at 18:00, and runs through to 23:59 on 29 March. During the Spring Sale, Amazon will be offering products at up to 40% off. Unfortunately, these savings are only for folks in the UK, unlike its larger Prime Day savings later in the year.
How to bag the best savings
Bargains can be tempting, but if you have a shopping list of products you want to get during Amazon's Spring Sale, doing a bit of research ahead of time will ensure the bargain you get really is saving you cash.
The saving stated might be based on RRP rather than what it sells for on the site normally. It's a bit of a sneaky trick, but one of the oldest in the book. If you've got your eye on something, it could be worth finding out its price now, so you know just how much of a deal it really is. Those that are genuine deals – and there are plenty of them – are likely to be snapped up quickly. So, be ready to start clicking as soon as they're live.
Oh, and one more thing… It's not just Amazon that you should take a look at. Other retailers are quick to get involved in the savings hubbub and try to crash the party with their own deals!