Now Ring applies the 'always home' mantra to apartment intercoms
The Ring Intercom is a rechargeable battery-powered, Wi-Fi connected add-on for the normal type of audio intercom systems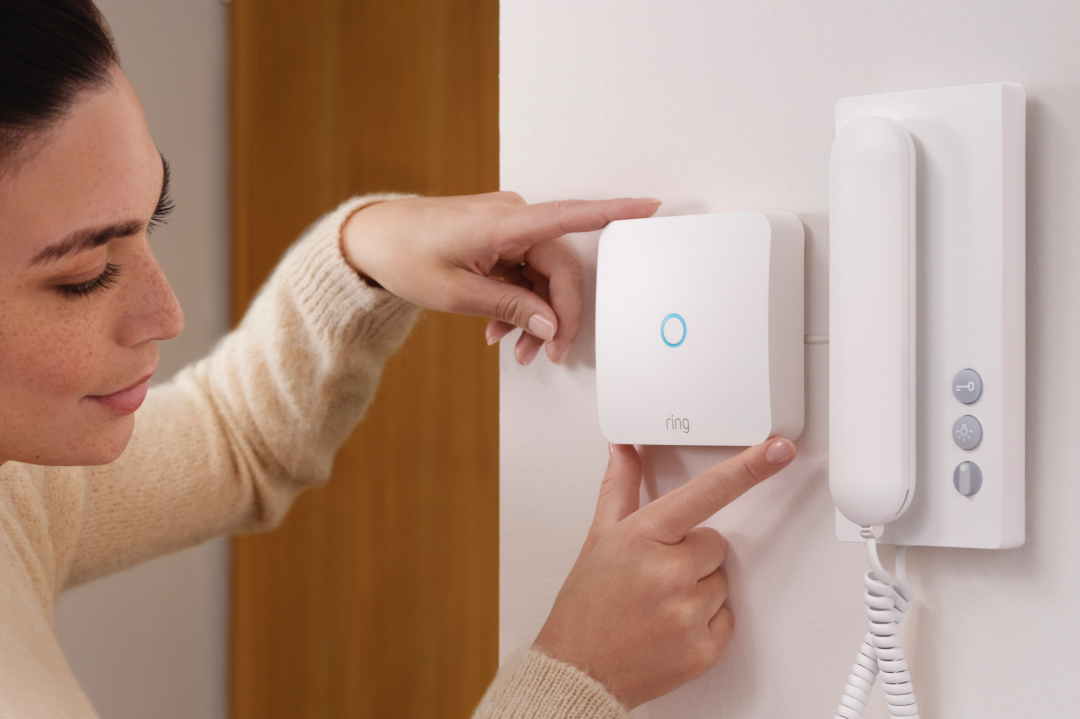 Amazon-owned Ring's doorbells are a regular feature of residential streets, but a lot of us don't live in homes where we have complete control over our own front door – apartment blocks, for example.
Ring previously introduced its Peephole Cam/Door View Cam for doors with, well, peepholes, but it didn't solve the fundamental issue of many flat dwellers; the fact the front door can be a long, long way away.
Now though, at IFA 2022, the company is introducing the Ring Intercom. It's a rechargeable battery-powered, Wi-Fi connected add-on for the normal type of audio intercom systems, enabling you to add it to the Ring app and provide remote unlock should you wish to – for delivery people or other people coming to your property.
It'll be available on 28 September for £120 – you'll also be able to get it as a bundle with a spare battery and a charger for an additional £30.
Just like for its doorbells, the activity log in the Ring app will provide an overview of missed and answered intercom calls and will show each time Remote Unlock has been used. And, naturally, there's also full Amazon Alexa compatibility so you can have hands-free control. And, if you want to add a camera, you can easily do so with a device like Ring's Indoor Cam.
You can also share Ring Intercom with others to grant access to flatmates or family members via the app as well as grant auto-access to verified Amazon delivery drivers within a certain timeframe. In the same way, you'll also soon be able to auto-verify guests by granting them a 'virtual key' just as you can with many smart locks. This feature is coming soon, says Ring.
"We're constantly inventing based on customer feedback and one of the most common requests I get from customers in Europe is for simple, affordable security options for apartments," said Jamie Siminoff, Founder and Chief Inventor of Ring. "Ring Intercom is the natural next step in Ring's mission to make neighbourhoods safer, for everyone, regardless of home type."