Ring Intercom review: ding dong, the future's here
It's time to let people upstairs... from the sofa.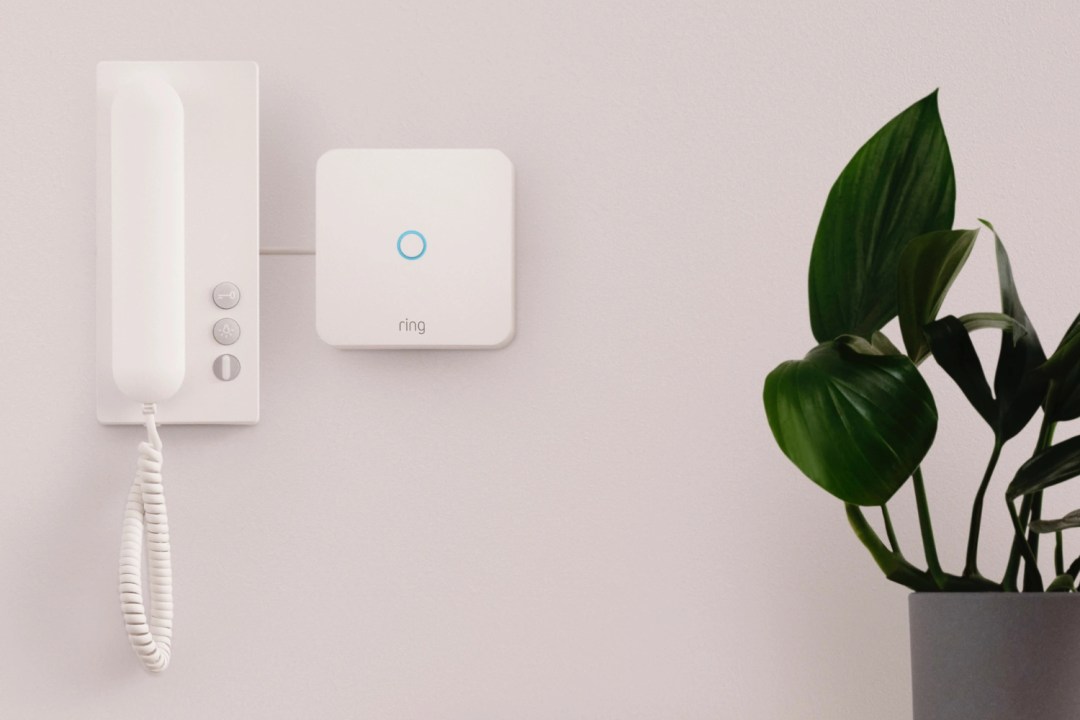 Smart home goodies are rapidly filling up the nation's houses – but what about our flats and apartments, where smart locks and doorbells are pretty redundant? Ring's latest gadget changes all that, adding brains to intercoms in apartments. Dubbed Ring Intercom, the device hooks up to existing intercoms and adds Wi-Fi connectivity to answer the door.
This delightfully simple contraption promises to solve a huge bug bear for apartment residents, taking the "always home" concept away from just houses. But how does it stack up to the established smart home standard?
Design and installation: door-knockingly simple
There's not much to Ring Intercom's looks – but then there didn't need to be. It's a sleek and simple white box that fits onto your wall next to your existing intercom. Besides the blue LED ring at its centre acting as a notification when your intercom is buzzed, there's not much utility to the light or the box as a whole.
Installation is fairly simple, landing somewhere between a smart doorbell and a smart thermostat in the "do I need to call a handyman" stakes. Ring's clever device supports most major intercom systems, with a handy Compatibility Checker you can use before you buy.
The first step is to plug the Ring's wiring into your existing intercom, with the companion app showing precise instructions for your specific intercom throughout the process. Connecting the wires only requires a flathead screwdriver (which Ring handily includes), and should be easy enough for most to get to grips with. Then it's as easy as mounting the shell to the wall, and plugging it into your intercom. You'll then be taken through a few tests to make sure everything is working properly.
Ring reckons the process can take up to an hour, but we were done and dusted inside 20 minutes. Helpful video guides and clear written instructions certainly helped on that front. You've then got to hook up the device to your home internet connection to start using its smart features. It's done through the app, and is just as straightforward. The only possible stumbling block is that it demands a 2.4GHz frequency Wi-Fi signal.
Features and connected experience: stuffed full
As you'd expect, Ring lets you speak through the intercom and open the door using the companion app. While you can open the door at any time, you can only speak through it once you get a notification that it's been rung. The fact you can still using your existing intercom as usual, so you're not totally reliant on Ring's system, is a welcome one.
The biggest "smart" feature is Auto-Verify, where the company can stop your deliveries being left outside – or with neighbours, or secreted in a wheelie bin. This clever trick lets delivery drivers from Amazon (who owns Ring) gain limited access to the building door. Security is kept in mind, as drivers need to verify themselves beforehand and their access expires after a short time. You can disable it if you'd rather Amazon drivers rang the bell as normal.
Shared User, meanwhile, lets you share access to the Intercom with friends or family. Why would you want to do this? So that people can let themselves in! This is a big plus for easier entry, though it may put locksmiths out of a job.
Finally you can hook the Ring Intercom up to Alexa, or Google Assistant with some extra steps. Then you can bark at your smart assistant of choice to unlock the front door, which could come in handy if someone arrives while you're busy. If you're anything like us that's typically the case. Unfortunately, Siri hasn't been invited inside on this one, with Ring products lacking HomeKit support.
Since the system runs on a rechargeable battery, you'll have to take it out to charge every now and again. Ring doesn't specify how long it's supposed to last, but the 5800mAh cell is big enough that it should have you covered for a few months.
Performance: (key)hole in one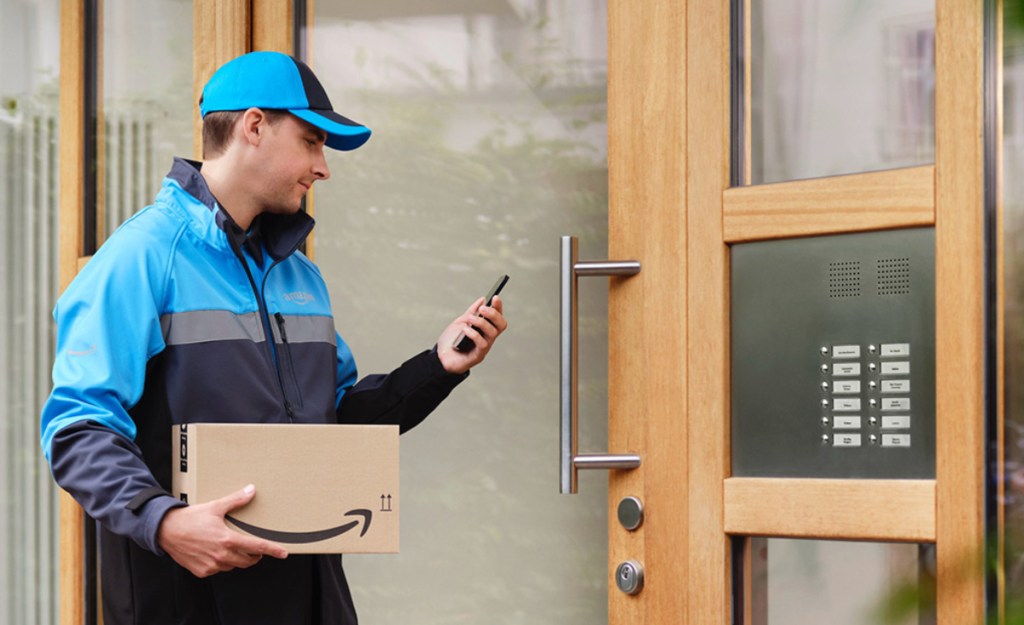 Since we installed the Ring Intercom, the smart home device has been ringing smoothly. Notifications roll in within seconds of someone ringing the bell downstairs, so there's no concern about any Wi-Fi delays. Audio quality actually seems better through the app than our intercom's handset, but that might be down to some not-so-smart tech and donkeys-old wiring. There's no delay on the audio either, which is pretty impressive stuff.
The feature with most room to go wrong is Auto-Verify, but it worked without any hitches. Seeing we were up next in the Amazon app, our driver got through the door, walked upstairs and posted our package through the letterbox, without ringing our doorbell (or anyone else's, for that matter). Then off he went again, with the door access expiring as he left.
If you order a lot of things from Amazon this is definitely a feature worth switching on. The only downside is that you don't get a notification when the driver enters the building, which could leave to a few surprises – but cutting out annoying buzzes might just make up for it.
While the app is simple and reliable, the experience takes just a few too many clicks at times. The app lets you pin the Intercom to the main dashboard, or it can be accessed from the Devices list, but you've got to go the long way round to open the settings menu.
Ring Intercom verdict
Apartment-dwellers rejoice – the lift might have been shut for maintenance, but the smart home has arrived after finally climbing all those stairs. The Ring Intercom acts as the perfect start for those with an extra door into the building, making it easier to receive packages, more convenient to answer the door, and letting you give people access to your building without a key.
The device itself works flawlessly, and Ring's companion app is simple and reliable too. At £120, the smart intercom will serve your needs well, and won't cost the world.
Stuff Says…
Impressively reliable, Ring's latest goodie brings the smart home experience to apartments solving a major bug bear.
Good Stuff
Reliable connection and clear audio quality
Easy to install, with support for most intercoms
Long lasting rechargeable battery
Bad Stuff
App experience could be improved
Ring Intercom technical specifications
| | |
| --- | --- |
| Dimensions | 109mm x 109mm x 31.5 mm |
| Power | Removable, rechargeable battery |
| Connectivity | 2.4GHz Wi-Fi |
| Smart Home Compatibility | Alexa, Google Assistant |