Amazon Fire Phone on sale 30 September, exclusively via O2
The mega-retailer's curious smartphone is finally hitting the UK and Germany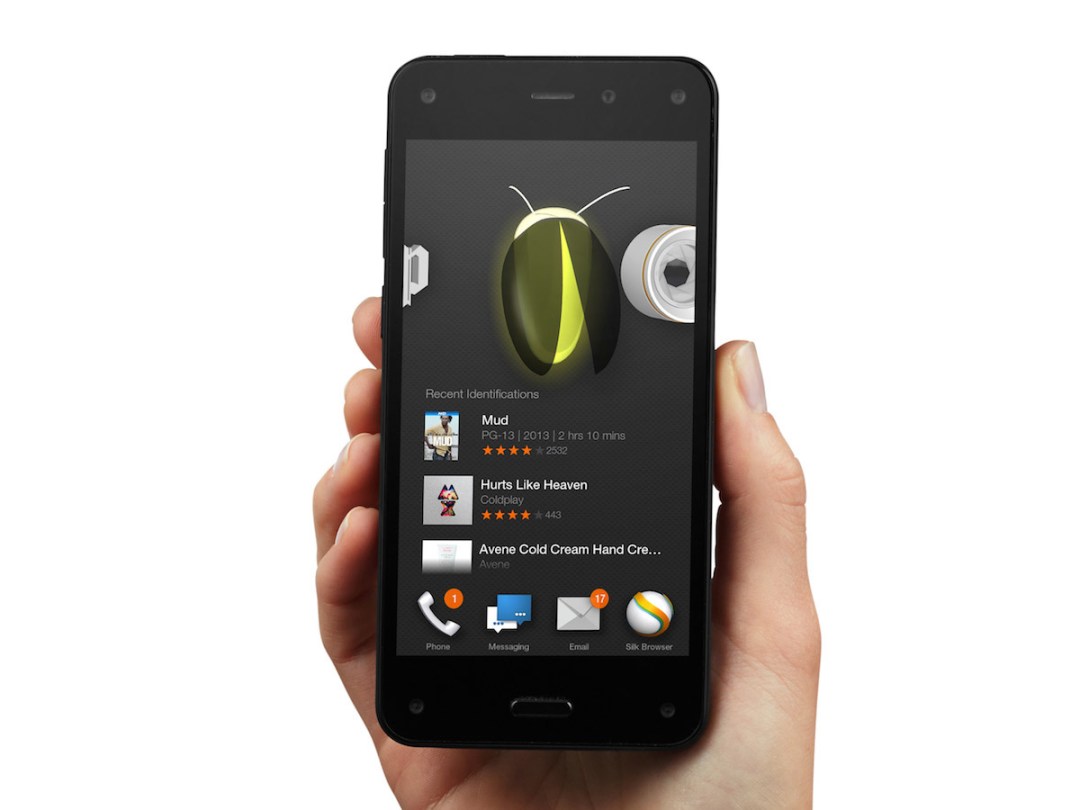 Amazon's first smartphone certainly is an interesting one, with the Fire Phone delivering a 3D screen effect and Firefly software that recognizes images and text from the world around you – and it'll finally be out in the UK at the end of the month.
The company announced the news today, putting a 30 September release date on the device for both the UK and Germany – a couple of months after its initial debut in the United States, which was met with mixed reviews from critics.
The Fire Phone will be available exclusively through O2 for £0 upfront with a Refresh plan, which finds you paying a minimum of £33/month (for the 32GB model) for unlimited calling and texts, plus 2GB of data on the 4G network. Alternately, you can buy the device upfront for £399.99 with monthly service plans starting at £13.
The Fire Phone first launched in the United States in July for $199.99 (about £125) upfront with a two-year agreement, but just today Amazon dropped the entry price to just $0.99 (£0.61) with the contract. Amazon doesn't share sales numbers, but the figures reportedly are not setting the smartphone world ablaze.
Like its tablets, Amazon's Fire Phone runs on a very heavily modified version of Android that closes the ecosystem and only allows apps and media available through its own digital storefront. It also comes with a free year of Prime service for access to streaming movies, TV shows, music, and more.
The 4.7in, 720p LCD display and hardware specs hint at more of a mid-range device than a true flagship, but that price could be alluring to those who already have a lot invested in the company's digital platforms. We'll surely have more as the device launches.
[Source: Amazon via TechRadar]
READ MORE: Amazon Fire Phone preview