The 7 best new features in Android 10… and how to get it
No sweet treat naming this time, but still plenty of delicious perks
Android 10 – the update formerly known as Android Q – is properly here. Well, that's true if you own a Pixel or one of a couple other phones. Everyone else has to wait. Sorry.
That's the typical rollout for major Android updates, unfortunately, but there's still reason to be excited if you're in either camp. Android 10 brings some cool and genuinely useful new features and tweaks to the familiar OS, and it'll hopefully be worth the wait… if you're stuck waiting, that is.
Wondering what's new and interesting in Android 10 and how and when you get can it? Here's our rundown.
1) Finally, Dark theme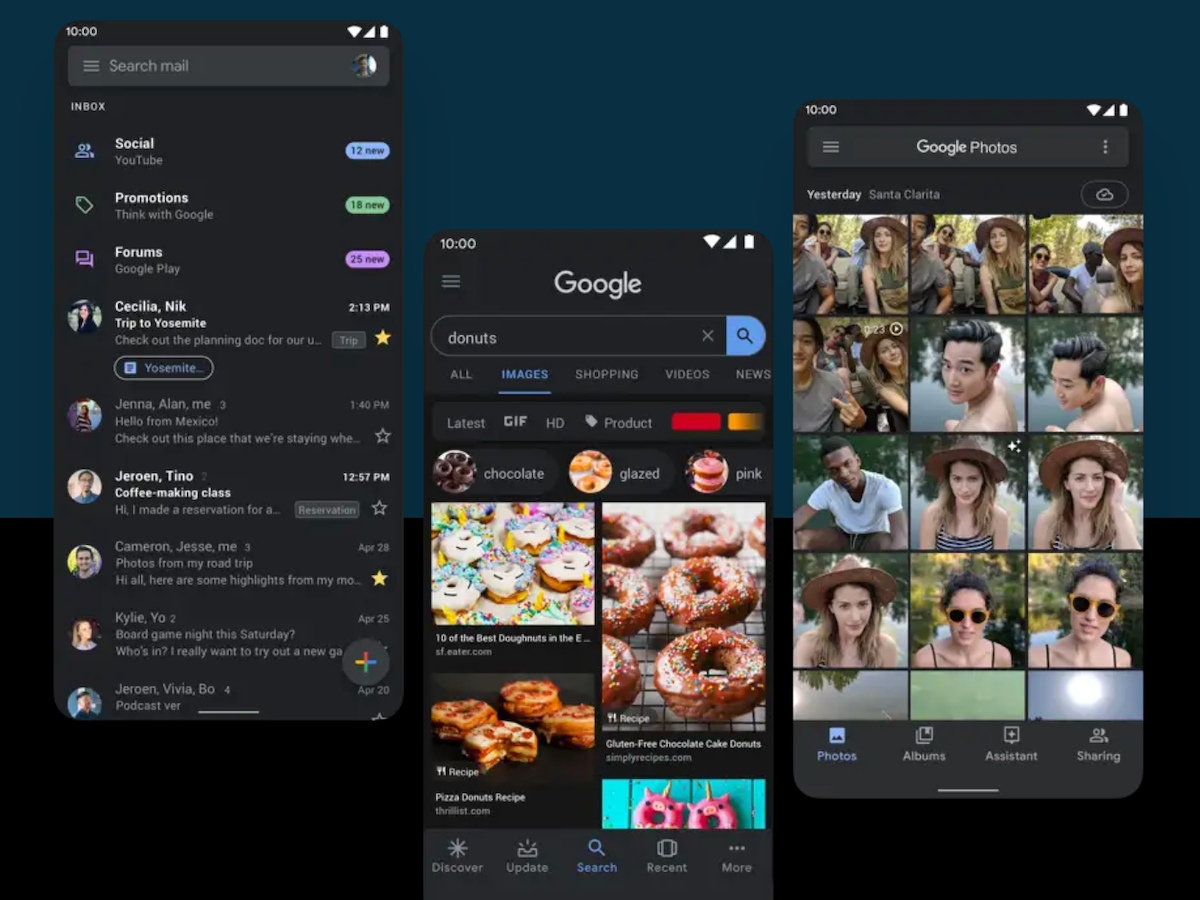 Android 10 finally introduces the long-requested Dark theme into the OS. What's the point, besides aesthetic preference? Well, it can be better for your eyes, depending on the lighting conditions when you're using the phone.
More notably, it can save you on battery life, especially if you're using a phone with an OLED screen. The phone won't need to light up those pixels that show black, thus saving you some power along the way. In fact, Android 10 automatically flicks on the Dark theme when you're low on battery. And the shift is baked into Google's ecosystem, with apps like Photos and Calendar showing up darkened as well.
2) Live caption
Easily one of the coolest new features added to Android in some time, Live Caption uses machine learning capabilities to provide real-time captions to any kind of video: streaming, downloaded, or even videos you've recorded.
You don't have to be online, either, as everything happens right on your handset. This feature will only work on some higher-end phones at first, but hopefully it rolls out widely. This could be an enormous accessibility help to hearing-impaired users, for example, or really for anyone who wants to get the gist of a video while staying silent. Live Caption isn't in Android 10 just yet, but it's coming soon.
3) Full-on gestures
Android Pie brought iPhone-esque gestures into the fold, but Android 10 takes it to another level. Last year's approach is now called "2-button navigation," with the new version considered proper gesture navigation – and yes, the classic Android 3-button option is still there.
With gesture controls, Android 10 puts a tiny little bar at the bottom of the screen. You'll swipe up to go home, switch apps by swiping up from the bottom before holding and releasing, and swiping from either side of the screen to go back. It's still not quite as intuitive as Apple's gestures, but it shouldn't take long to get a hang of.
4) Focus mode
As smartphones add more and more features, not to mention more and more apps and games, it can feel overwhelming sometimes – and tough to pull your eyes and attention away from. That's what Focus mode is for.
Unlike OnePlus' more severe Focus mode, which essentially blocks off the vast majority of phone functions for a stretch of time, Google's version lets you effectively disable certain apps immediately or during certain times of day. This hides notifications and makes them inaccessible, truly forcing you to go elsewhere… or, you know, focus on whatever else you've got going on.
5) Smart reply everywhere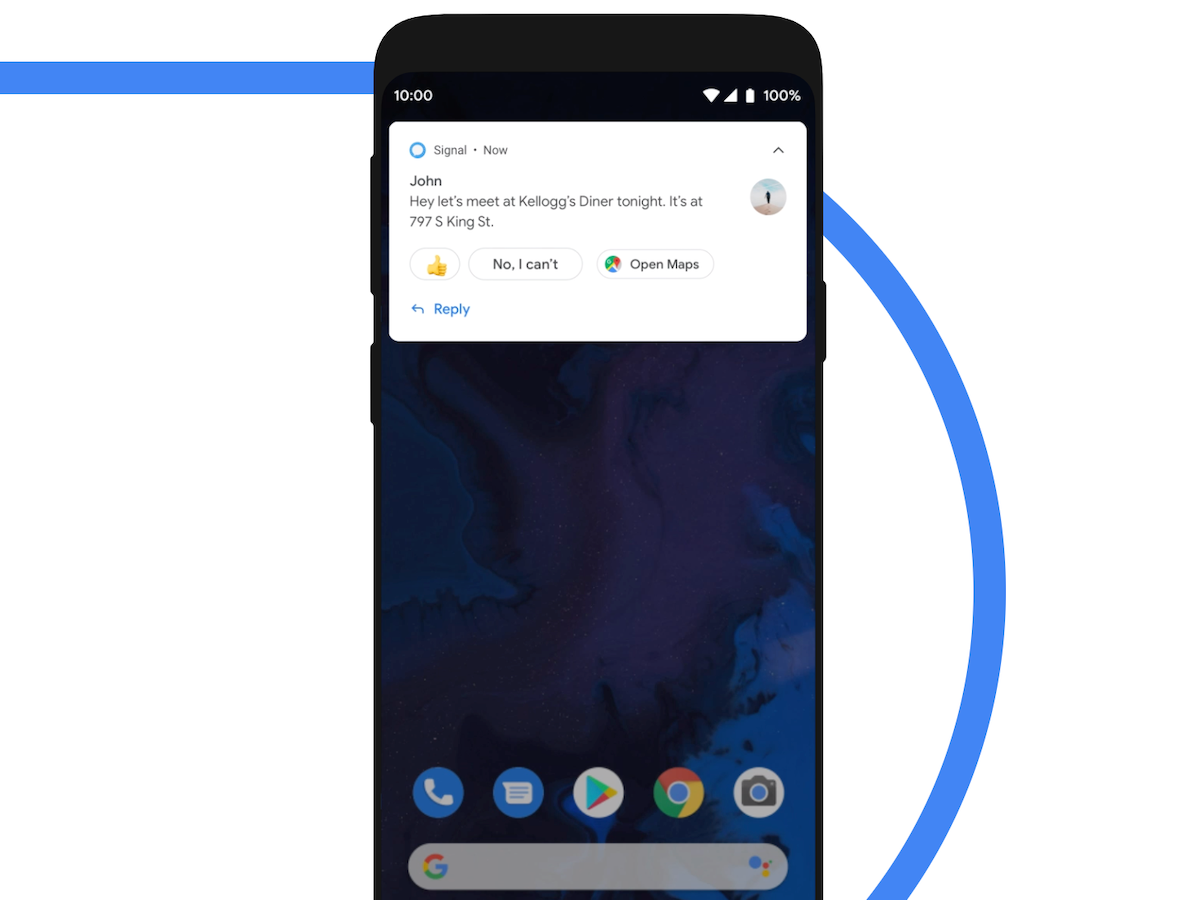 Google's Smart Reply feature pulls the words (or emoji) right out of your mouth, serving up quick-tap response options for messages that are often on-point. And now, in Android 10, you'll be able to access those with any messaging app.
Now you'll see the same kind of contextual response buttons when you get a message from WhatsApp, Facebook Messenger, or Signal, for example. Of course, you can still ignore those and tap out a full response – but why waste time when a well-placed thumbs-up or winking emoji can say so much with minimal effort.
6) Project Mainline
Android phone owners sometimes have to wait, and wait… and wait for software updates from their manufacturer, since most phones have a skinned or tweaked version of Android. That's a common frustration. But Google is hoping to ease that process a bit with Project Mainline.
Essentially, Project Mainline takes some key elements of the Android operating system and makes them updateable via Google Play. That means you'll get critical updates more easily, straight from Google, rather than waiting for Samsung or LG (or whoever) to drop a major system update. Granted, you'll still probably have to wait a while to get major new OS features on your phone… but hey, it's a start.
7) Foldable phone support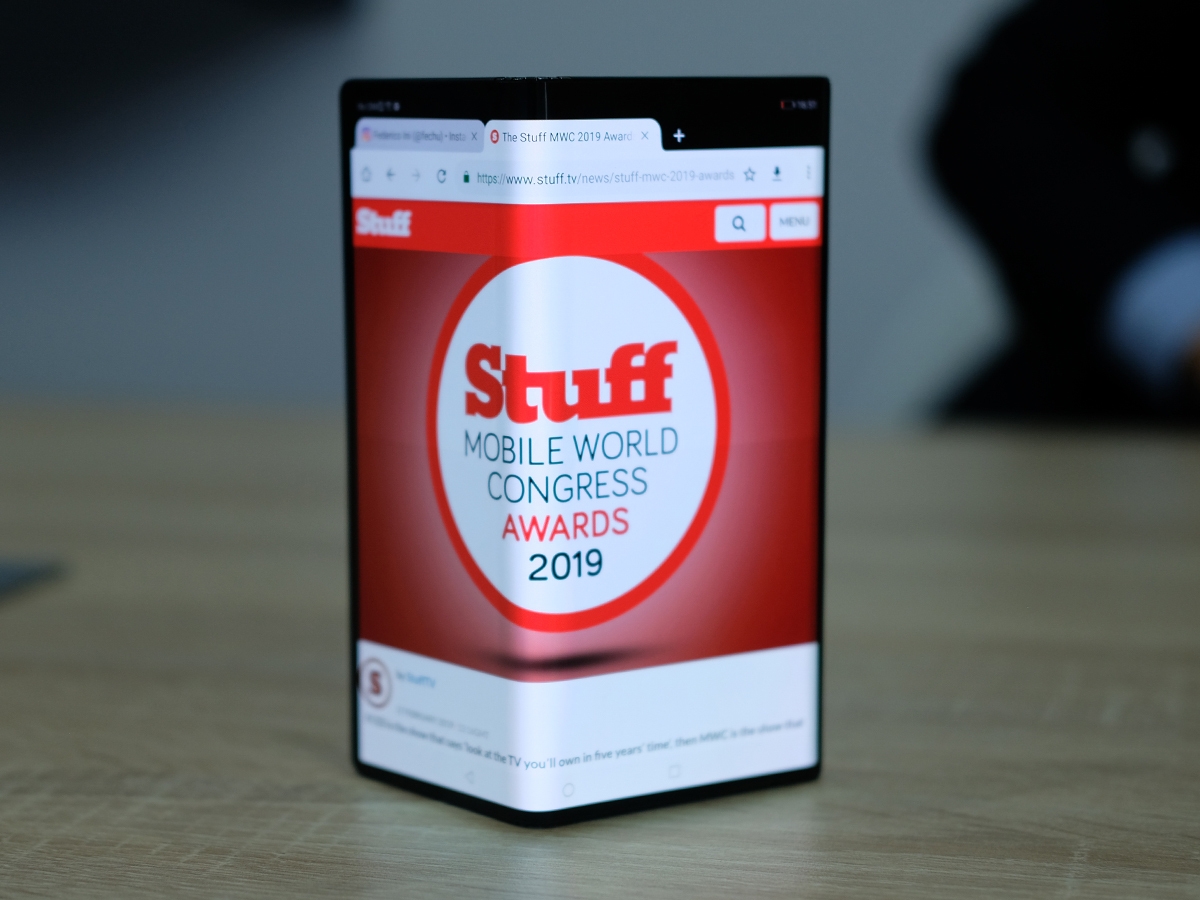 Samsung's Galaxy Fold and Huawei's Mate X (shown) foldable smartphones both fell victim to tech hitches and missed their original ship dates. But with both rolling out soon, it's a good thing that Google has built in native foldable phone support into Android 10.
Essentially, this means that such phones will be able to more easily and natively handle the transitions between screens and support different kinds of form factors. We suspect not many people will be buying one of those super-pricey handsets right out of the gate, but with more contortable smartphones rumoured to be on the horizon, it's reassuring to know that Android is ready to accommodate new and interesting possibilities.
How do I get Android 10?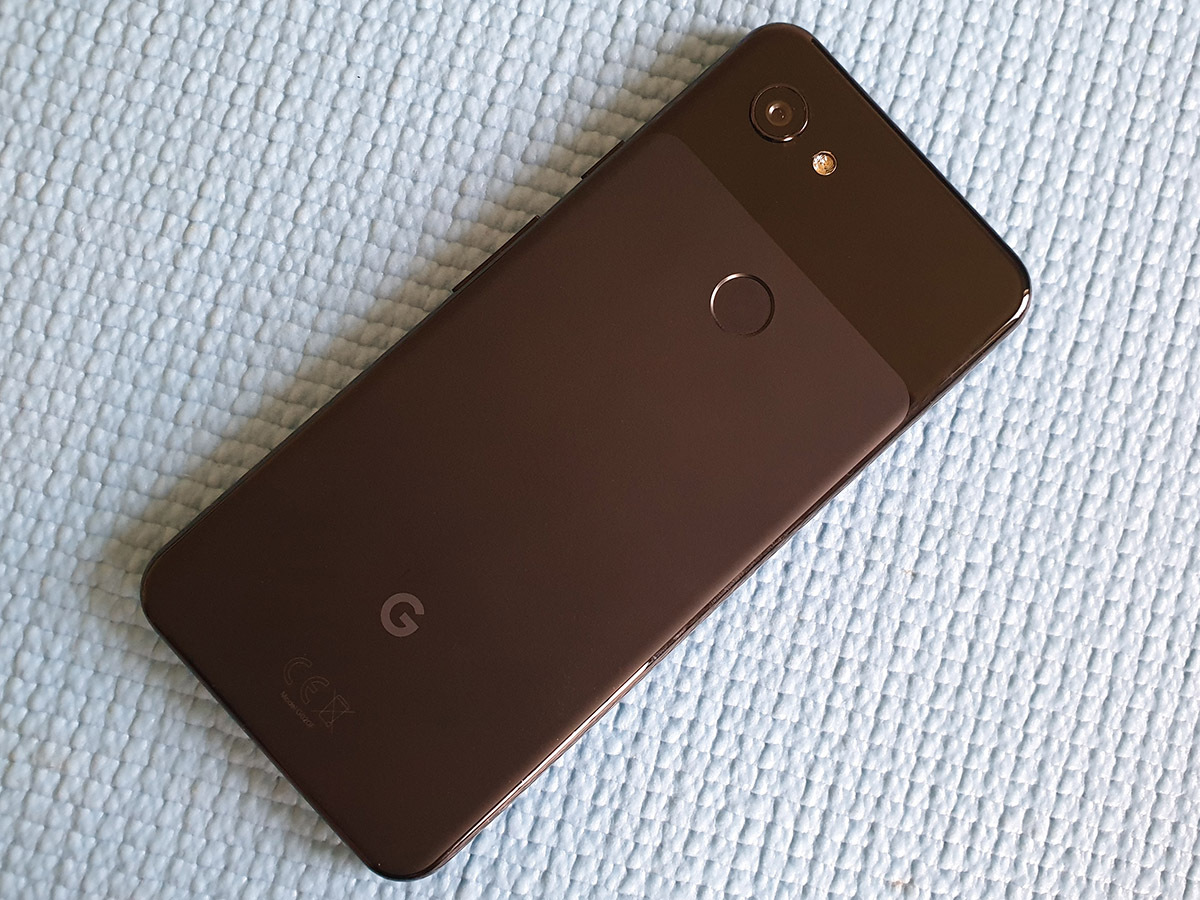 Got one of Google's Pixel phones? If so, then you're ready right now. That's true of the whole range, from the original Pixel and Pixel XL up to the Pixel 3 and even Pixel 3a models (shown). Google's own phones always get first dibs, and that's true again with Android 10.
The Essential Phone and Xiaomi's Redmi K20 Pro – two phones that were in Google's beta program – also got a day-one Android 10 upgrade, which is stellar. Meanwhile, OnePlus released the Oxygen OS Open Beta 1 based on Android 10 for both the OnePlus 7 and OnePlus 7 Pro. It's not final software, but it's out there if you don't mind potentially encountering bugs.
As for everyone else, you'll have to wait and see. Device makers will sometimes provide an ETA for their big Android releases, while others seem to take their sweet time… if they even bother updating their phones at all.