5 things you need to know about the GoPro Hero8 Black, Max, and Mods
Super-smooth shooting, vlog-ready attachments, and a better 360-cam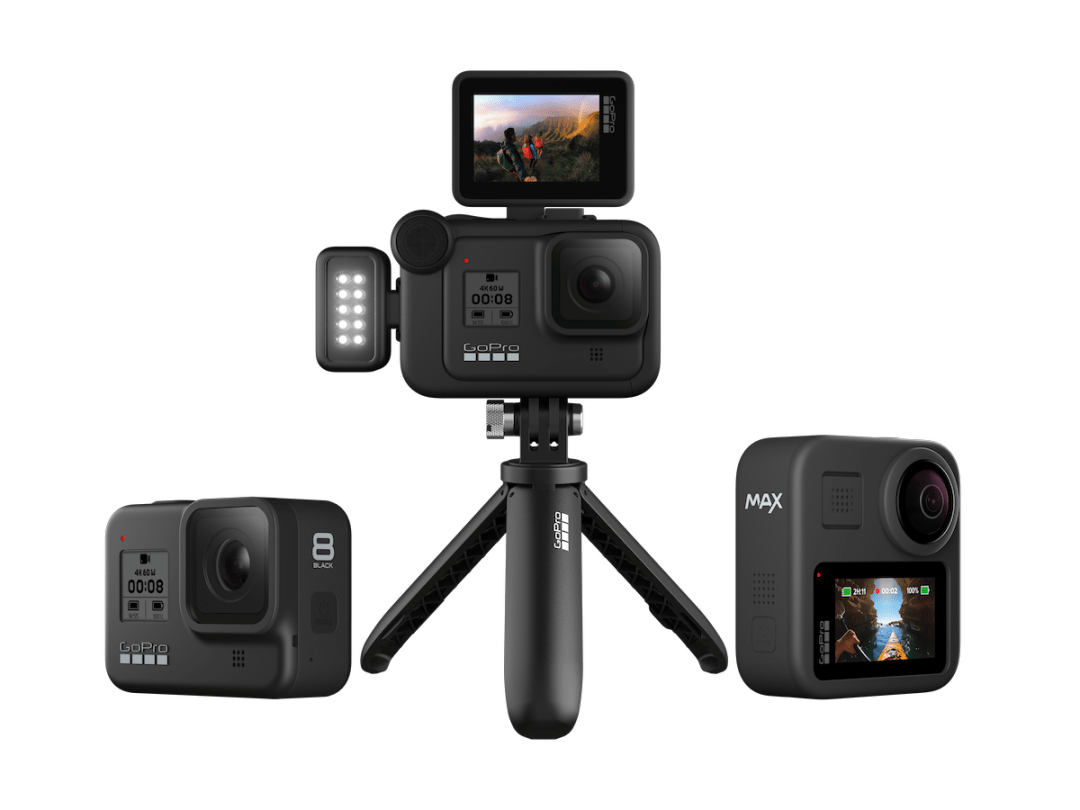 It's that time again, extreme sports enthusiasts and action cam aficionados: GoPro has just refreshed its lineup.
Of course, that means a Hero8 Black is on the horizon with some neat upgrades in tow, but that's not all. GoPro is also catering to the vlogosphere with a handful of Hero8 accessories called Mods, plus there's a 360-degree GoPro Max camera coming as well.
Ready to shoot some sick new clips? Here's everything you need to know about GoPro's latest announcements.
1) The GoPro Hero8 Black needs no mount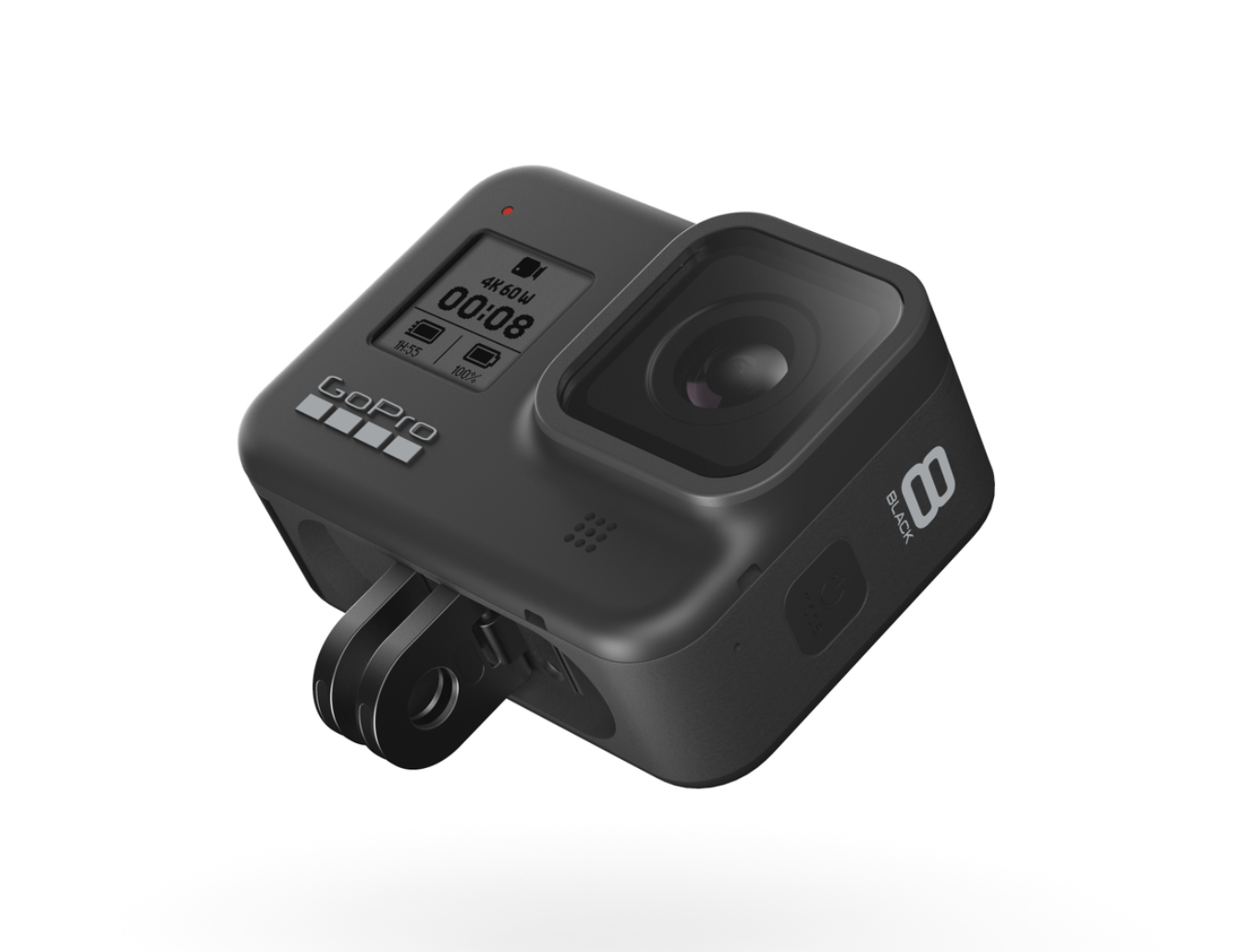 Be gone, mount! GoPro has finally built the little mounting tabs right into the unit itself – they flip down from the bottom – so you don't have to fit the camera into an external mount. That's a huge upgrade to a camera that otherwise looks pretty much identical.
That's fine: the beauty of a GoPro is not in the well-established form factor, but rather what you can get out of it. And the Hero8 Black seems nicely equipped to deliver on that front. It does have a couple of other small changes, however, including a non-removable lens with 2x stronger glass to hopefully withstand abuse.
2) The software is much improved
The Hero7's HyperSmooth stabilisation was a strong first step towards smoothing out especially hectic footage, but the Hero8's HyperSmooth 2.0 looks to be seriously next-level. The side-by-side comparison footage shows stunning enhancements without cropping in further – although a slightly-cropped Boost option is available for super-shaky stuff.
HyperSmooth 2.0 also now works across all resolutions and frame rates. TimeWarp 2.0 is also improved, plus the onboard GoPro software has been improved with four presets now called "digital lenses" – so you don't have to fuss much to find good shooting settings.
3) Pop on some Mods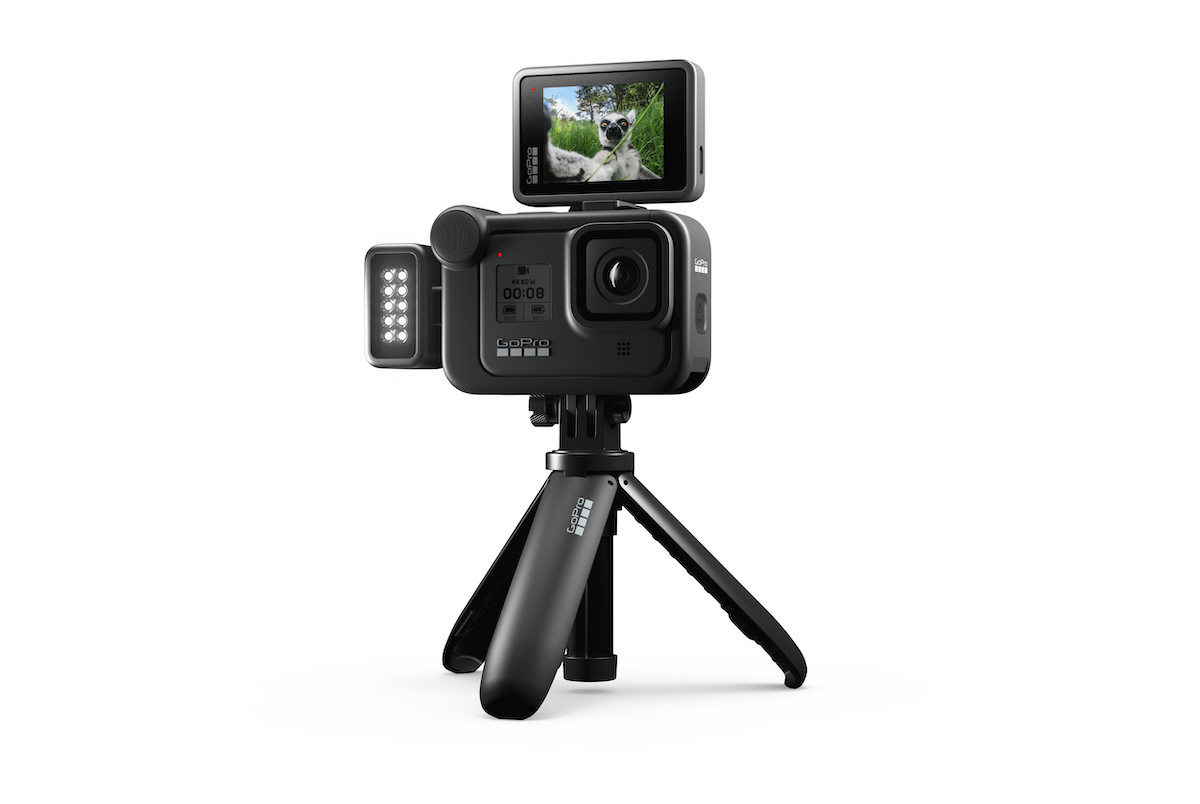 In a nod to the GoPro-wielding vloggers of the world, the Hero8 Black introduces a trio of modular accessories. The Media Mod is the core accessory, wrapping around the Hero8 Black while adding shotgun-mic directional audio along with two cold shoe mounts and USB-C, HDMI, and 3.5mm mic ports.
The Display Mod can attach to the top of the Media Mod, giving you a clear look at what you're shooting via a fold-down 1.9in display. Lastly, the Light Mod can attach to the Media Mod or a mount (or yourself) to brighten a scene, plus it's rechargeable and still waterproof to 10m.
4) Take GoPro to the Max
The Hero8 Black isn't GoPro's only new device announcement. The company's new GoPro Max replaces the chunky old GoPro Fusion as the company's 360-degree camera, with a dual-lens setup that can capture the world all around you.
It can also handle single-lens shooting, of course, with Max HyperSmooth and Max TimeWarp functionality onboard, plus it's waterproof to 5m. Most importantly, it comes in a much friendlier size and shape than the bulky Fusion, and has the same mounting skills and internal tech as the Hero8 Black. And you can handle the 360-degree footage within the smartphone app – a computer is no longer required.
5) Both cameras ship soon
You'll be able to get your hands on either of GoPro's latest action cams later this month, with the GoPro Hero8 Black selling for £379.99 and shipping from GoPro.com starting 15 October, with retail availability on 20 October. The GoPro Max sells for £479 and will both ship out and hit stores on 24 October.
The Mods aren't quite ready, however – GoPro says they'll be available for pre-order in December, so we're not sure when they'll actually be out. The Media Mod and Display Mod will sell for £79.99 apiece, with the Light Mod going for £49.99.