5 of the best robot vacuums
One day they'll enslave us all, but these robot dust-munchers have carpets to clean first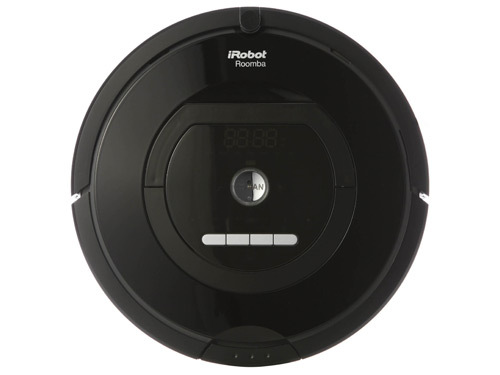 iRobot Roomba 770 £420
Looking like R2-D2's plasticky girlfriend, the iRobot's highly evolved sensors mean you don't have to fret about it crashing into anything. Quiet, powerful and long-lasting, the Roomba's one spinning brush sweeps up all your debris and its whopping battery means it keeps going until the floor is spotless. The lord of the future-vacs.
Litter-Robot II £295
OK so it's not quite a robot vac but the Litter-Robot can cosy up nicely in your 'bot cupbaord. This automated litter cleaning pod means that you'll never again have to deal with your cat's litter tray – all you need to do is swap the waste bag every few days.
Samsung NaviBot Silencio 8895 £500
So smooth you could slim it across a lake like a stone, the NaviBot Silencio – as its name suggests – is all about being quiet while still offering sufficient cleaning power. It has 39 sensors and a Visionary Mapping System which shoots 30 snaps a second to map a room. Just watch out for tangled cables.
Neato XV-15 £400
The Neato's military design and big suspended wheels would be just as at home on rocky terrain. But the Neato is pretty clever – it uses a laser system to accurately map out the room to avoid table legs and other obstacles. There's a top-loading dust tray and it's smart enough to find its way back home to recharge when it's running low on juice.
Robomow RL2000 £1900
So you've sucked up all the dust inside, turn your attention to messy lawns with the Robomow RL2000. This mower-bot is ideal for lazy landowners – peg down a perimeter wire and it'll trundle around, making the lawn look pristine before returning to its charging base.
You may also like
eBay to open bricks and mortar Christmas shop
Icon – Airmineral island air purifier