5 of the best gaming chairs
Are you sitting comfortably? You will be with one of these...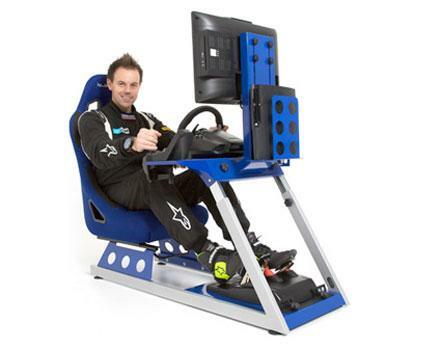 Let's face it – gaming is a more often than not an entirely sedentary pursuit. So instead of fighting it, we've decided to celebrate it with a selection of the finest perches to furnish your front room.
1. GamePOD GT2
£459 for frame+seat, www.gamepod.co.uk
Okay, so you have to be pretty serious about your driving games to want this one. The GamePOD GT2 comes with an 'FIA Approved' bucket seat. Then you need to kit it out with screen, PC/console and driving controls for the ultimate indoor driving experience. Now there's no excuse for not passing your test first time.
2. Sumo Gamer
£159, www.sumolounge.com
Jumbo beanbags are on the wishlist for any self-respecting gamer's pad. The Sumo Gamer is packed with upholstery foam instead of traditional beans, making it ridiculously comfy and easier to find your optimal position. Be warned, though – you'll quickly get into the habit of ending your gaming sessions with a cheeky nap.
3. Ergohuman Mesh Chair
£445, saxen.co.uk
Not every gamer is a sofa-surfer. If you're on full attack, wielding a mouse and keyboard, you'll need desk-based comfort to see you through. With its sliding seat, pneumatic height adjustment, automatic lumbar support and more, the Ergohuman Mesh Chair is the ultimate in desk-based comfort.
4. La-Z-Boy Cool Chair
£1400, www.drinkstuff.com
The throne you've always dreamed of, this La-Z-Boy even has a built-in fridge for drinks as well as a six-point massager to work out that competition-induced tension. If your house only has one piece of furniture, this should be it.
5. Lojo ball
£99, www.lojoball.com
This puffy ball-cum-footrest unzips into a handy party chair or if-you-sit-that-close-your-eyes-will-go-square seating. Perfect for seating extra friends when you kick off that FIFA tournament.
10 games you need to play this summer