Bigger, tougher Pro steals the Samsung Galaxy Watch 5 limelight
Three sizes, slick looks and uprated health tracking for Samsung's wearable trio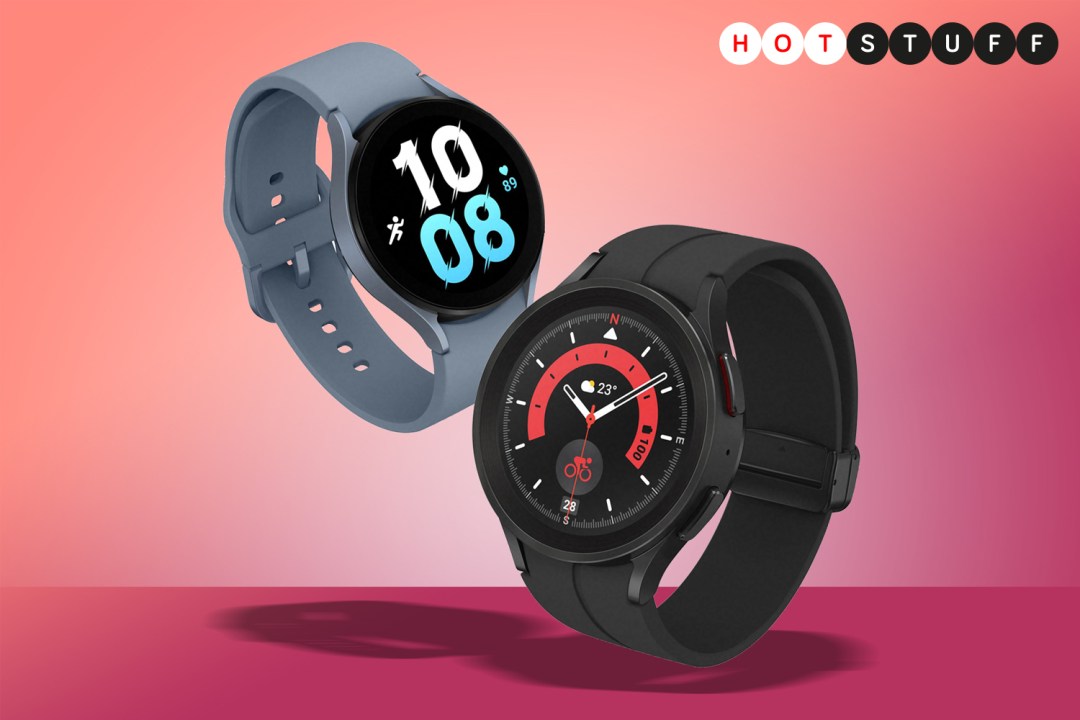 Samsung has given wearable fans a tough choice with its new, three-strong Galaxy Watch line-up. Do you go thin and slim with the 40mm Galaxy Watch 5, opt for the bigger-screen 44mm alternative – or step up to the 45mm Galaxy Watch 5 Pro? The new flagship model promises a sturdier build, premium materials and a beefier battery for going longer between top-ups.
Arriving in a choice of Black and Gray hues, the Galaxy Watch 5 Pro has a titanium construction and sapphire crystal glass that Samsung reckons is far more scratch resistant than any of its previous wearable efforts. It gets a bespoke D-Buckle sport band, and has double the battery capacity of the vanilla Galaxy Watch 5. It'll manage turn-by-turn navigation with track back for when you're trail running off-piste, and can import routes using GPX files.
Internally it shares the same hardware as the rest of the Watch 5 line-up, including optical and electrical heart rate sensors for bioelectrical impedance analysis. The latter uses two buttons on the crown to track your body composition, sending electrical pulses through your middle and ring fingers to measure body fat percentage and skeletal muscle.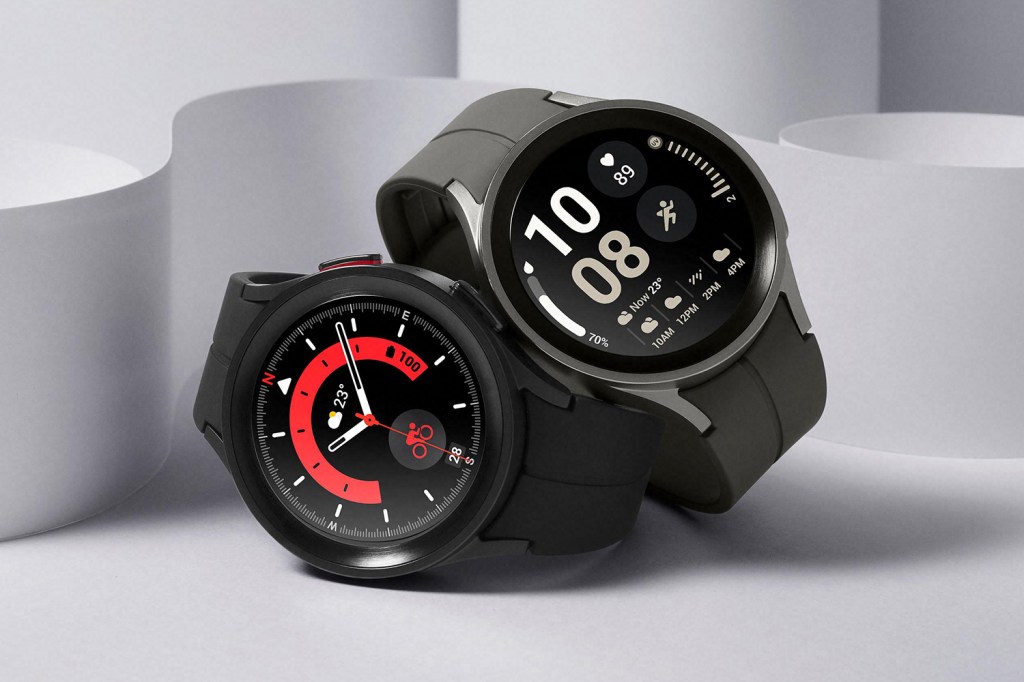 Samsung has given sleep monitoring an overhaul, with a new interface that tracks sleeping habits over time. A one-to-one coaching programme is supposed to help you get snoozing for longer, and SmartThings integration lets you adjust lights and alarms based on how much shut-eye you should be getting each night.
The vanilla Galaxy Watch 5 lands in Graphite, Pink Gold and Silver colours if you go for the 40mm version, or Graphite and Sapphire Silver for the 44mm model. There's an extensive range of official straps now, including NATO bands, link bracelets and milanese mesh, along with leather and silicone.
Both Watch 5 models get glass that's 60% stronger than the stuff used for the outgoing Galaxy Watch 4. The 40mm model's battery has been given a boost to 284mAh (a 13% increase) and the 44mm version gets 410mAh. Charging is 30% faster too, so there's less waiting around before strapping one back on your wrist.
An Exynos W920 CPU is running the show on all three watches, with 1.5GB of RAM and 16GB of built-in storage.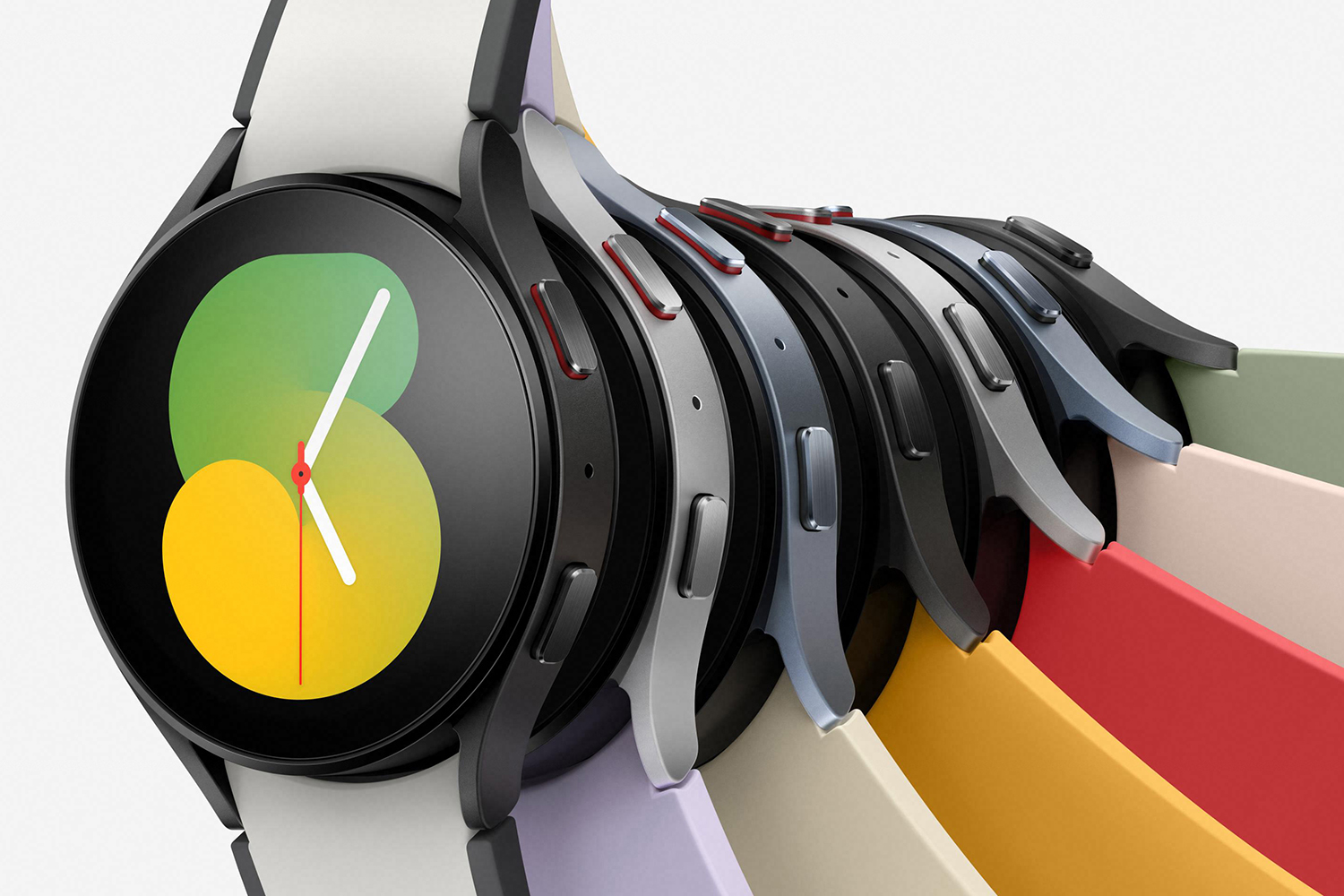 Samsung has added eight new official watch faces, and enhanced 10 existing ones with more customisation options and new complications. There's a tasty 88 to choose from now.
The Galaxy Watch 5 starts from £269 for a Wi-Fi only 40mm model, rising to £289 for a 44mm version. LTE-equipped models carry a small price premium. If you're looking to step up to the 5G-ready Galaxy Watch 5 Pro, expect to pay £489.