Volumio Integro streamer uses AI to choose your tunes
No more being stuck for something to listen to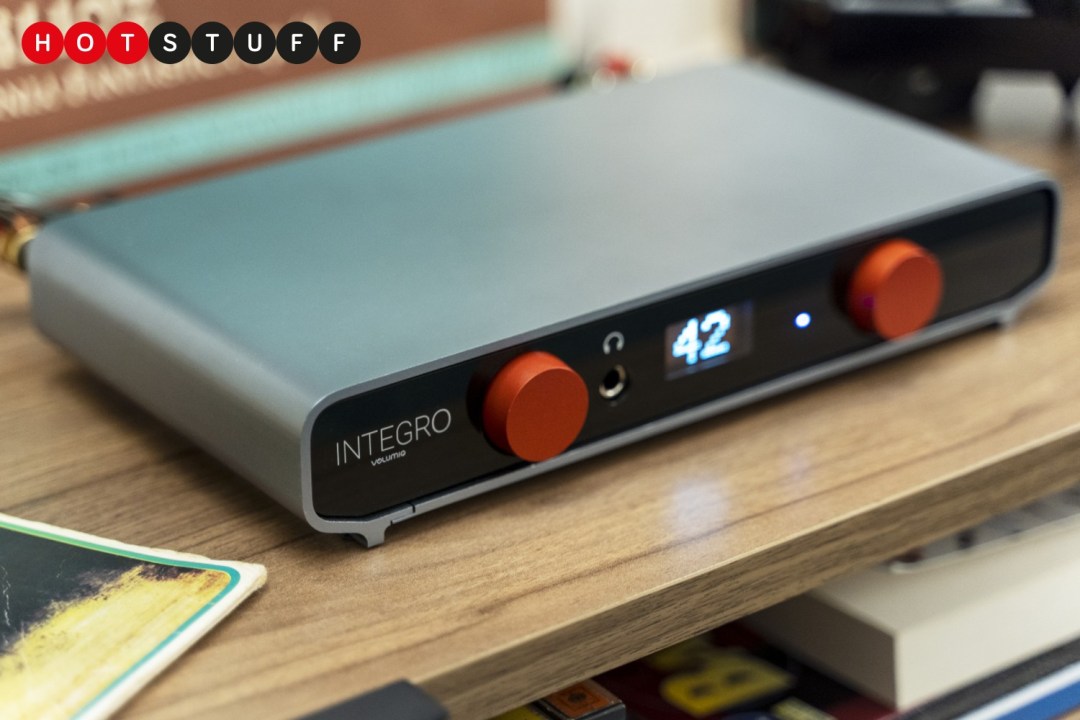 It might sound like a spell from Harry Potter but the Volumio Integro has an almost magical solution for when you can't decide what to listen to: artificial intelligence.
Hook up this just-add-speakers streamer and its Supersearch feature will use ChatGPT to help you find some tunes to suit your mood and let you play them directly from Spotify, Tidal, Qobuz or any of the other supported streaming services, so you'll never be stuck flicking (or should that be clicking?) through virtual racks in silence again.
There are plenty of ways to get a tune out of the Integro's dual-mono Class-D amplifiers, with Wi-Fi and aptX Bluetooth allowing you to play wirelessly from a phone, tablet or laptop, and RCA, optical, COAX and USB inputs on the back meaning there aren't many things you won't find a hole for if you'd rather plug in. Hook up a CD player and you can even go back to the old days of listening to the same few albums on rotation. No AI assistance required.
There's a knob on either side of the OLED display on the front – one controls the volume and the other allows you to switch between sources – and there's also a separate headphone amp and DAC inside, so you can plug a serious pair of cans into the 6.3mm port and carry on listening when everybody else goes to bed.
The Volumio Integro is available now, no magic spells required, with a price tag of €1199.