The wireless Displace TV wants to retackle your living room
A TV like you've never seen before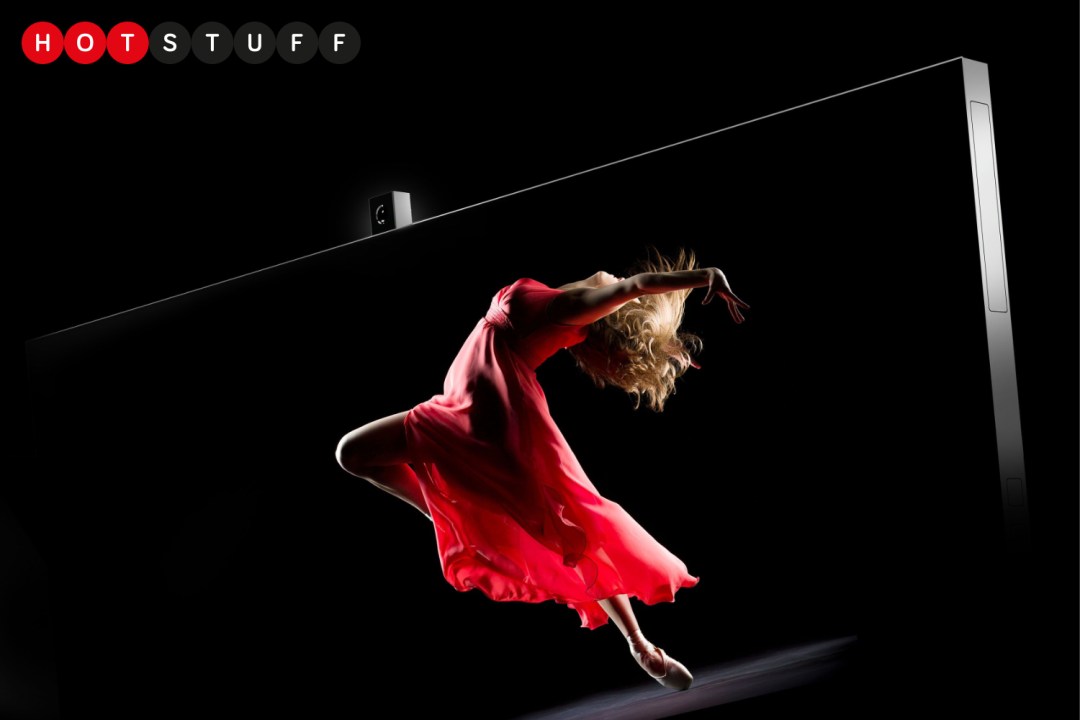 Ever got upset setting up a telly, plugging it in, and using a remote? No, nor have we. But the folks over at Displace aren't happy with traditional TVs – you know, ones with cables. Rather, they've totally reimagined the gogglebox for your wall and ditched all the wires and accessories you're used to. Sounds… interesting.
Let's start with the basics. It's a 55-inch 4K telly, sporting an OLED panel and AMD CPU. That's where the basics end. There aren't any ports on the telly for you to hook things up. Rather, there's a base unit (which you do have to plug in) that wirelessly connects to the TV. It looks like you'll be able to plug your usual consoles and players into this unit, but that's not entirely clear yet – expect further clarification after the TV is unveiled at CES.
Along the same lines, there's no power cable for the unit. Instead, it runs on rechargeable batteries. You get four included with the telly, alongside a charger. They're easily swappable, and Displace reckons you'll get a month from all four with six hours usage per day. It's also super lightweight, coming in less than 20lbs/9kg, and remarkably thin at just 1.2-inches. Why so lightweight? Because the Displace TV uses active-loop vacuum technology to stick to your wall, no screws required, like one giant suction cup. Yep, 'nuff said.
There's also no remote with the Displace TV – because why would there be? Instead, you control the telly with gestures recognised by the 4K camera atop the telly. You can pinch in and out, skip forwards, and even throw content to another Displace unit. That's… cool… we guess. You can also use the camera for video calls and other entertainment on the telly.
A big redeeming feature of Displace's telly is that you can combine multiple panels to create a screen as large as you'd like. One example Displace gives is a 240-inch screen at 16K resolution. It could come in handy, but is perhaps a rather niche situation. Renters might like this TV, with no holes to drill in walls.
Displace reckons they're solving common pain points with tellies… by creating new problems, that are even more inconvenient. It'll launch in the US (no word on the UK yet) later this year. You can pre-order the TV directly from Displace with a fully-refundable deposit of $299. The telly itself will set you back $3000, with multipack configurations available. What's that saying? Don't knock it until you try it.