Tecno just launched a folding smartphone with five cameras and plenty of power
The Phantom V Fold is the latest contestant to enter the contorting phone arena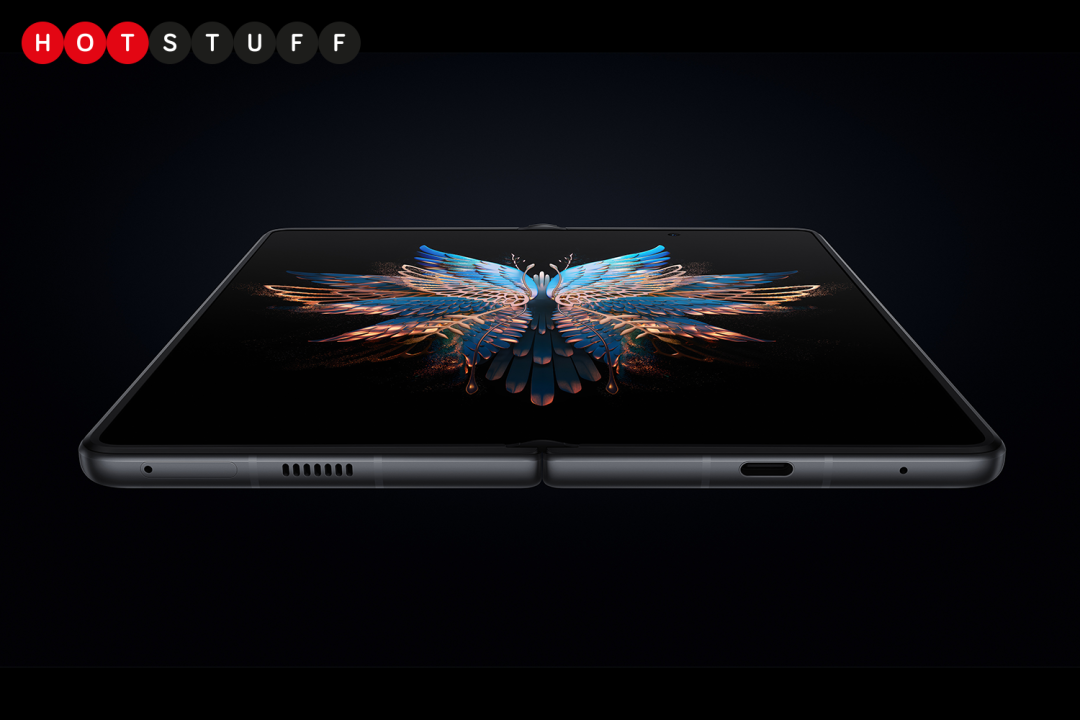 You'd be forgiven for not recognising the name Tecno. Formed in 2006, the Chinese smartphone maker has yet to make its mark in countries like the UK, but that could potentially change with the announcement of its new folding phone — the Phantom V Fold — at MWC 2023.
Bringing the fight straight to the likes of the Samsung Galaxy Z Fold 4, the Phantom V Fold certainly appears to look the part, with a 6.42in 21:9 outer screen for regular use, and a foldable interior 7.85in 8:7 display for large screen shenanigans when opened up.
It shares the same design foundation as the aforementioned Samsung rival, opting for both a regular and folding display rather than, say, a single wraparound display like the one found on the Huawei Mate Xs. Naturally, given its folding nature, Tecno has gone big on the folding mechanism, with an aerospace-grade aluminium drop-shaped hinge which will (reportedly) ensure that there's no visible crease on the screen.
We'll have to verify the lack of a crease with our own eyes, of course, as we've been burned by such claims before. Tecno does, however, put some stats where its mouth is, by stating that "when new", the screen crease measures in at just 0.11mm. It's hard to say whether or not that will increase over the 200,000-fold-rated lifespan, but the fact that hard numbers are being used to back it up fills us with some confidence.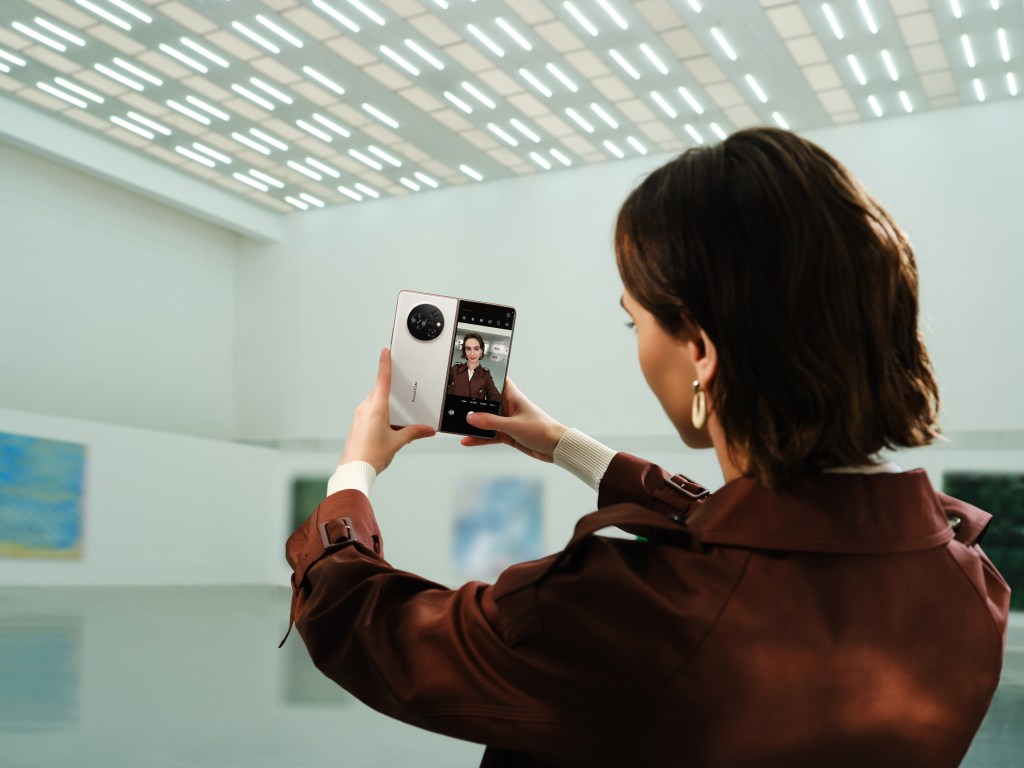 Displays aside, there's clearly been plenty of work packed into the imaging department too, with a triple-rear camera setup taking care of shots. The main one of these is a 50MP affair, with a "super light-sensitive" custom 1/1.3-inch sensor, with a large f/1.85 aperture to boot. AI-powered Night modes for regular shots and portraits (as well as video), should also offer more flexibility in challenging conditions.
The remaining two rear cameras include a 50MP telephoto lens with 2x optical and 20x digital zoom, along with a 13MP ultra-wide angle lens. Given the dual-screen nature, the main cameras can also be used for high-quality selfies, but that hasn't stopped Tecno from throwing in two extra selfie cams for good measure.
Both the inner folding screen and outer display have a camera each, with the former coming in handy for video calls. The outer display's camera can also be used for selfies for moments when you don't fancy unfolding the whole handset.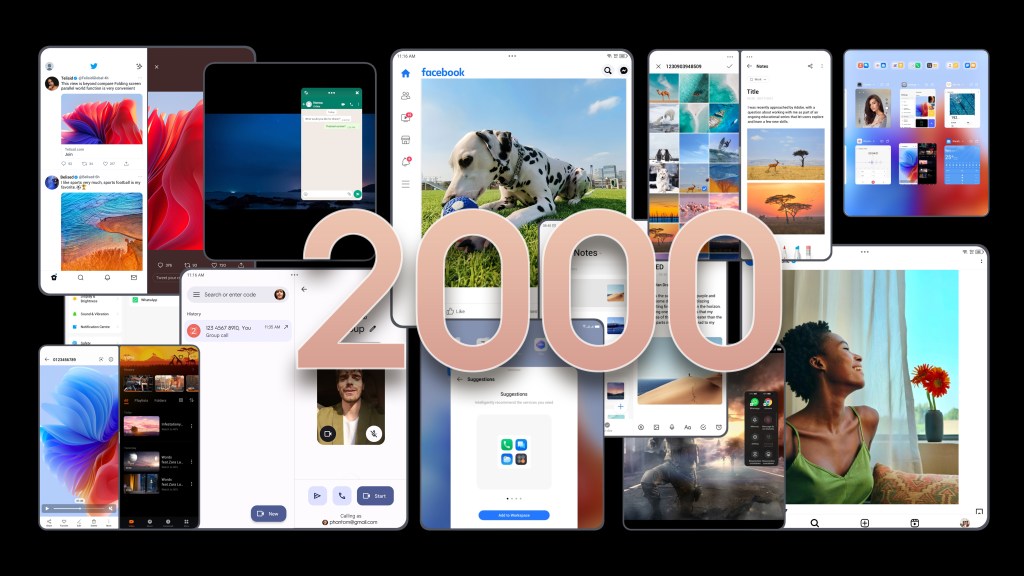 On the OS front, the Phantom V Fold is powered by a highly customised version of Android 13 — HiOS13 Fold — with a focus on large-screen capabilities such as split screens, picture-in-picture, parallel windows, and drag-and-drop functionality. Foldable customisations have also been made to around 2000 of the most popular apps.
All of this will be powered by MediaTek's flagship Dimensity 9000+ processor, along with 12GB RAM, and up to 512GB storage. A 5000mAh battery and 45W charging round off the spec sheet rather nicely, though we're still waiting on official confirmation of a price or release date. Stay tuned.