Keep an eye on your place with eufy's new compact outdoor SoloCam
Packing solar charging and 2K resolution into a compact outdoor security camera.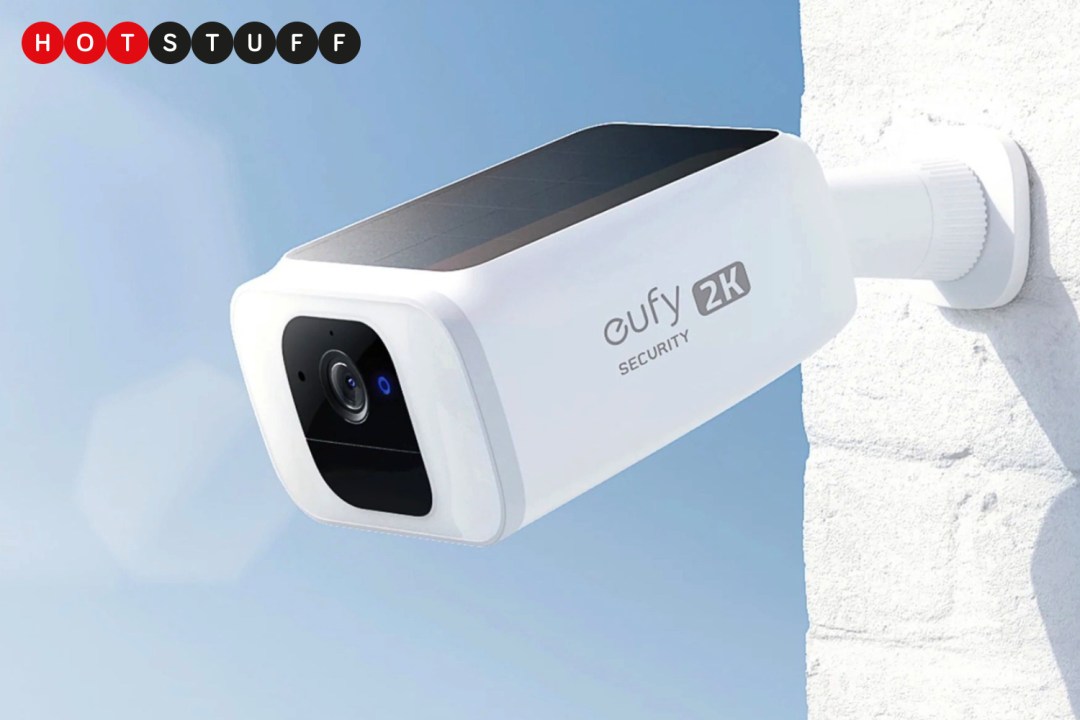 Keeping an eye on your home is easier than ever thanks to plenty of smart security cameras on the market. But what about the installation process? Not everyone wants to be up on ladders fiddling with complicated wiring. Thankfully, eufy's latest SoloCam is a compact outdoor security camera packing solar charging and 2K resolution, that'll easily fit on your walls.
The S220 SoloCam is a compact 97×80.5×57.5mm outdoor security camera, weighing in at just 320g. On board, you'll find a 2K resolution camera with an f/1.6 aperture and 135° field-of-view. You can clearly see what's going on at home, with the aperture letting you zoom in on smaller details. Plus, there's an infrared night vision mode, so you can still keep an eye on things when it's dark.
Where eufy's new SoloCam really stands out is in the installation and power department. To get it set up, you've only got to drill a single hole into the wall. You won't have to worry about wires, either. The S220 SoloCam is powered by a built-in 0.9-watt solar panel. eufy reckons it'll collect up to 400 mAh of energy per day – three times more than the daily wattage this camera needs. But to keep your mind at ease, there's a back-up battery slated to last for three months.
You'll find AI-powered person detection on the camera, which'll send alerts straight to your phone. If you hook the SoloCam up to eufy's Security Homebase 3 hub, you gain facial recognition and extra storage. On top of all this, the security camera is IP67 water and dust resistant, includes two-way audio, is compatible with Google Assistant and Amazon Alexa, and comes with 8GB of internal storage.
Ready to keep a closer eye on your home? eufy's new S220 SoloCam is available to order directly from the brand for $130/£120. It's currently available, and will begin shipping in June.