Humane teases AI pin wearable to help you ditch screens for good
Expect a full unveiling on 9 November.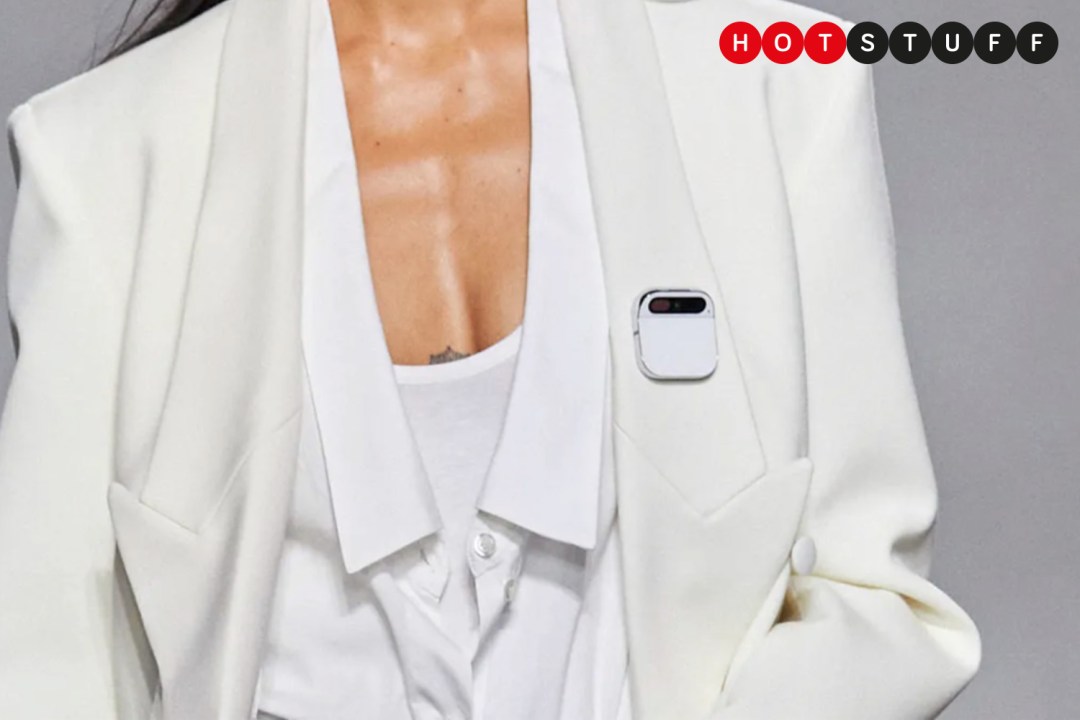 While AI has become a bit of a tech buzzword lately, we're getting over the hype hurdle towards real-world uses. New startup, Humane, is working on an AI-powered wearable pin that aims to help you ditch the screens in your life for good. Most information about the newfangled wearable is being kept under wraps, but thanks to a tease at Paris Fashion Week, we've gotten a better look and understanding of the device.
The AI pin is a wearable pin-badge of sorts, packing all sorts of tech inside. It's powered by AI-brains to act as a more personal smart assistant. But you'll also find a camera, microphone, speaker, and projector. The projector beams out a picture onto the palm of your hand, so you can see information at a glance – without having to set your peepers on a screen.
It's powered by a new type of Snapdragon processor to keep everything on the device. There's no wake word, so the device doesn't have to be listening all the time. Humane wants you to leave your smartphone at home, so it doesn't connect via Bluetooth. But, it can connect to the internet – so we're imagining eSIM compatibility. Beyond this, there's not much we know about the next-gen pin badge.
Humane teased the device at Paris Fashion Week, with Naomi Campbell wearing the futuristic pin down the runway. It's not the first time we've seen the device in action. One of the co-founders gave an early look at the device during a TED talk – showing the ability to take calls, project information, and even translate in real-time.
While we're not sure about everyone walking around with talking, picture-taking, AI-powered pin badges from a privacy aspect, it'll be interesting to see how Human tackles this. It reminds us of a certain Google Glass debacle. Could users be willing to give up some privacy for extra convenience? Either way, it's exciting to see AI make its way to more practical applications.
Stay tune for the full unveiling on 9 November, where everything will be revealed. In the meantime, you can sign up to Humane's waitlist.