GoPro Hero12 Black lasts much longer, adds HDR recording
Feature-packed upgrade also includes audio recording over Bluetooth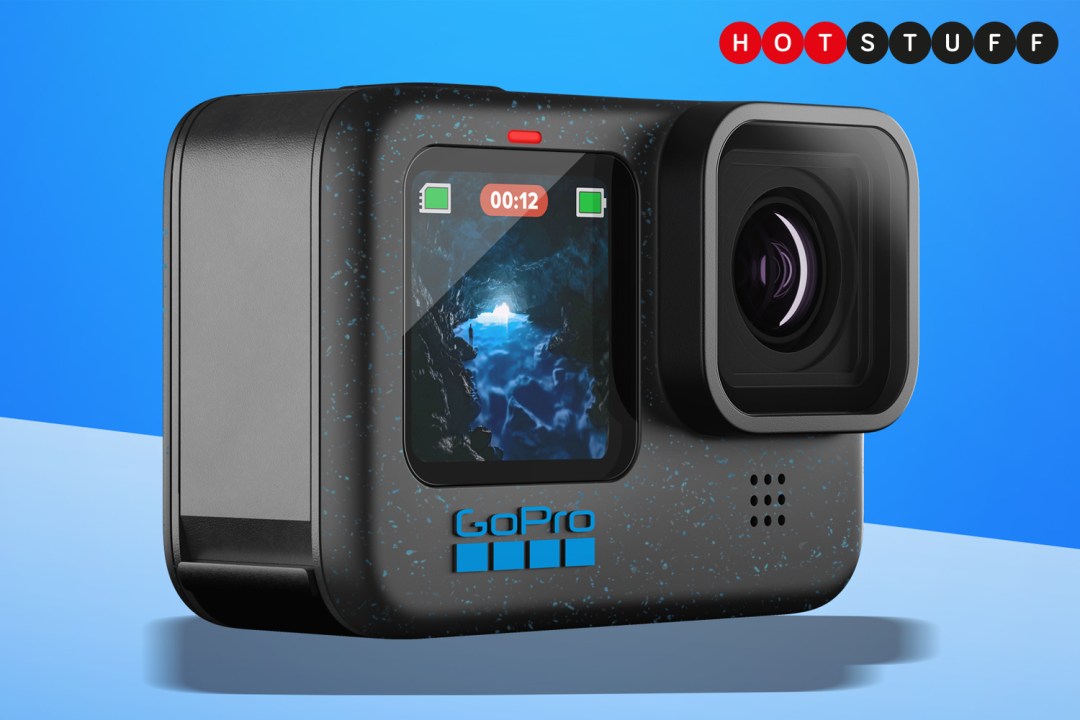 One year on from a dramatic hardware overhaul, GoPro is back once again to send other action cameras scurrying. The new GoPro Hero12 Black is more creator-friendly than ever, with up to double the battery life of the outgoing model, support for HDR video recording at a mammoth 5.3k resolution, and wireless audio recording through any Bluetooth device with a microphone.
The $400/£400 action cam, which goes on sale next week, keeps the same 1/1.9in, 8:7 aspect ratio sensor as the GoPro Hero11 Black. That means widescreen 16:9, traditional 4:3, vertical 9:16 or full-frame 8:7 footage across all resolutions, to keep TikTok and Instagram audiences just as happy as YouTube viewers. A new vertical capture mode defaults to 9:16 footage while the camera is mounted horizontally, too.
This year's model can now record high dynamic range video footage at 5.3K and 4K, while GP-Log and Look Up Tables (LUTs) let pro-users get granular with colour grading in post-production. An updated UI now lets you pick between simplified or pro settings, in case you'd rather just point-and-shoot.
More impressive is that GoPro has found a way to squeeze 70 minutes of continuous recording at 5.3K60, or over 155 minutes at 1080p with the firm's HyperSmooth 6.0 video stabilisation active. Those figures are welcome bumps over the Hero11, courtesy of some clever power management optimisations.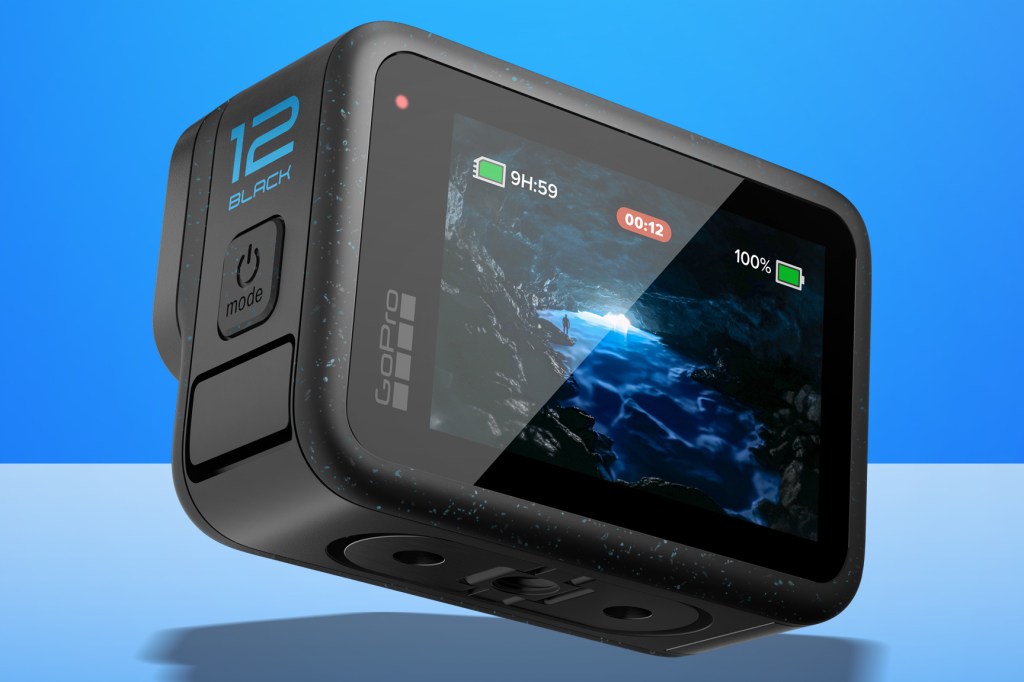 The other big creator-focused addition is the ability to record audio from any paired Bluetooth device, including true wireless headphones with integrated microphones. It could be handy for in-the-moment narration, without having to record voiceover later in post. Other advanced extras include an interval photo setting and timecode sync for filming with multiple cameras.
There's no shortage of accessories on offer, either. A new bolt-on Max Lens Mod 2.0 accessory adds an even wider 177-degree field of view, for when you've got to fit as much of a scene into shot as possible; it's twice as scratch-resistant as the original, and has been treated with a more effective hydrophobic coating so water doesn't leave streaks. It'll be sold separately for $100/£100, or $80/£80 for GoPro subscribers.
A $600/£600 Creator Edition also brings back the hand grip, light mod and media mod first seen on the previous-gen camera. It's still waterproof down to 10m without the need for an extra housing, and GoPro subscribers still qualify for a "no questions asked" damaged camera replacement should the action get a little too extreme.
It's also great to see GoPro build a 1/4-20 mounting thread into the Hero12 Black's mounting mechanism, bringing quick compatibility with traditional tripods, selfie sticks and other accessories.
The GoPro Hero12 Black is available to pre-order today, directly from GoPro. It'll set you back $400/£400, or $600/£600 for the Creator Edition. Cameras should start shipping, and appear on store shelves, from the 13th of September.