GoPro Hero 11 Black review: superbly social
New 8:7 aspect action cam is packed with creator-appeal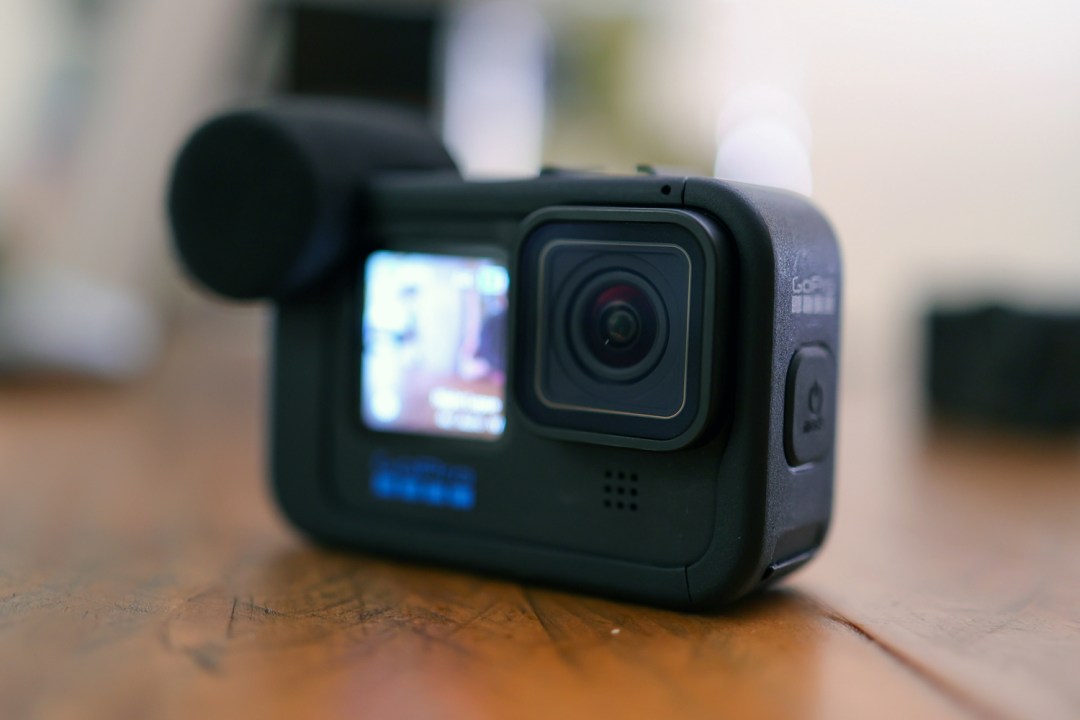 When you think of action cams, you probably think of GoPro. That's no surprise: year on year, the brand has been setting the standard. For 2022, the GoPro Hero 11 Black looks set to do it all over again.
The Hero 11 Black marks what could be the start of a broader shift for all cameras, not just those aimed at adventurers and extreme sportists. It introduces an almost square, 8:7 aspect ratio sensor, capturing footage that can be losslessly cropped into a tall, squat or square frame.
Why would you want to crop your clip? We live in a TikTok time, an Instagram era, a YouTube state of mind, and content creators need to churn churn churn across platforms. The Hero 11 Black can generate a high-quality clip for every platform, be it 9:16, 1:1, or 16:9.
But if you're an adventurer, a parent, or anyone not into social media but in need of an action cam, should you really care? Or would you be better served with a lower-cost alternative like the DJI Osmo Action 3?
Design: Long in the tooth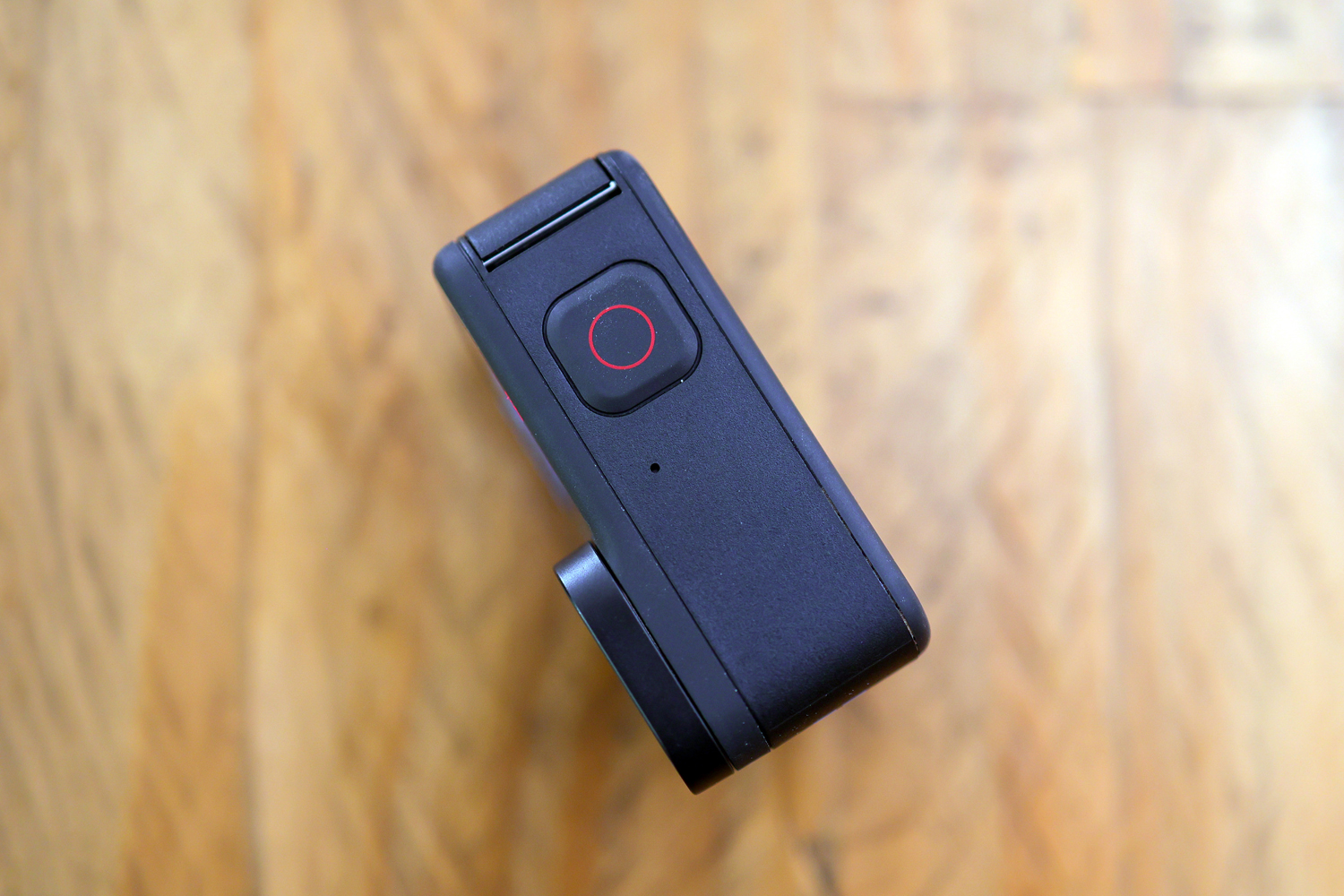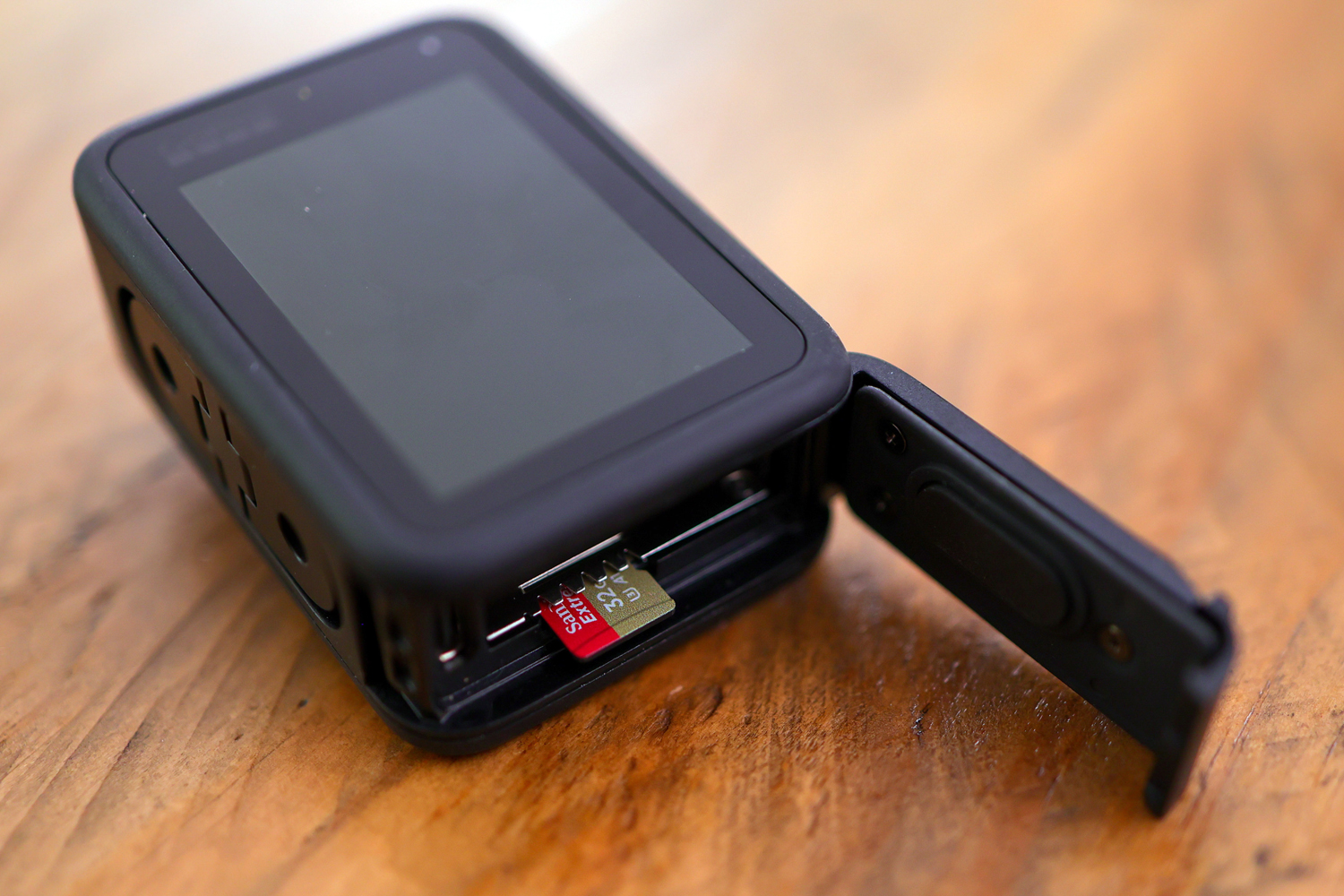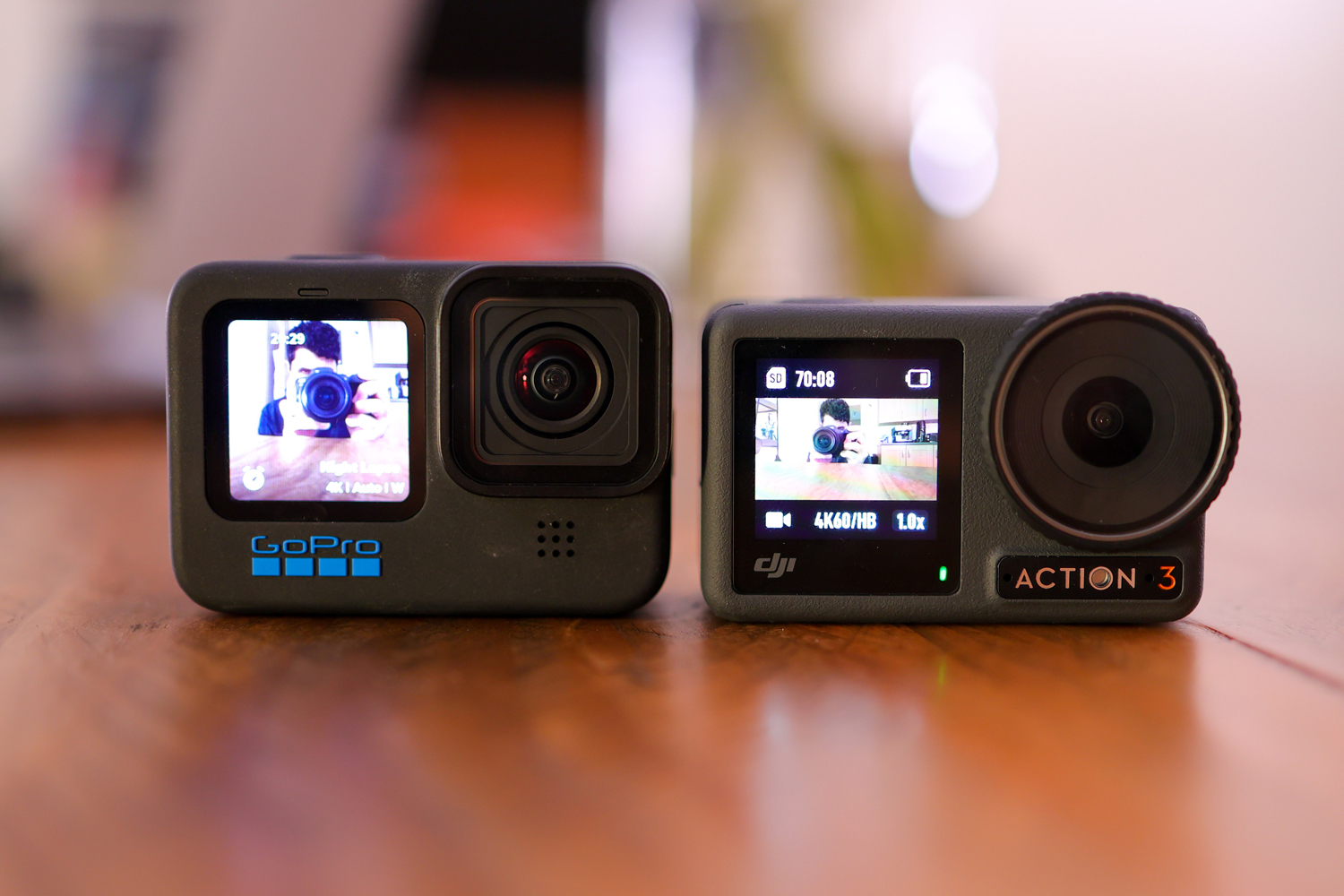 Nothing says 'established brand' like iterative design, and just like Apple, GoPro is sparing with design changes. There's nothing to tell this camera apart from its predecessor, save the branding on the side. That's great news for anyone coming from a previous-gen GoPro – almost all the accessories that worked on the Hero8 Black, 9 Black, and 10 Black work here.
From the dimensions down to the weight, the 10 and 11 Black are identical. You'll find a square full-colour screen on the front, alongside the lens. The power button is on one side, while the other houses a sliding door that protects a USB-C port, a microSD card slot and the battery. Along the bottom are flip-out feet, while the rear is home to the main 2.27in touchscreen.
Those feet make for seriously easy mounting. Introduced on the Hero8, they connect to virtually every action cam attachment on the market. It's quick and easy, but you still have to screw and unscrew your camera down – so doesn't totally liberate you from all faff.
Weighing 153g, it's light enough for comfortable use, and just as durable as past GoPros. You can submerge it in water as deep as 10m without the need for any additional underwater housing. That said, DJI has seriously upped its game this year: the Osmo Action 3 can dive to 16m on its lonesome. It also adds touch control to the front display (handy in a pinch) and its magnetic mounts are much quicker to mount and unmount than GoPro's feet.
So while GoPro's design is, once again, robust, perfectly functional and iconic, it isn't quite the best at everything action cam-related anymore. For that, we'll have to see what the inevitable Hero12 Black brings.
Performance: Simpler is better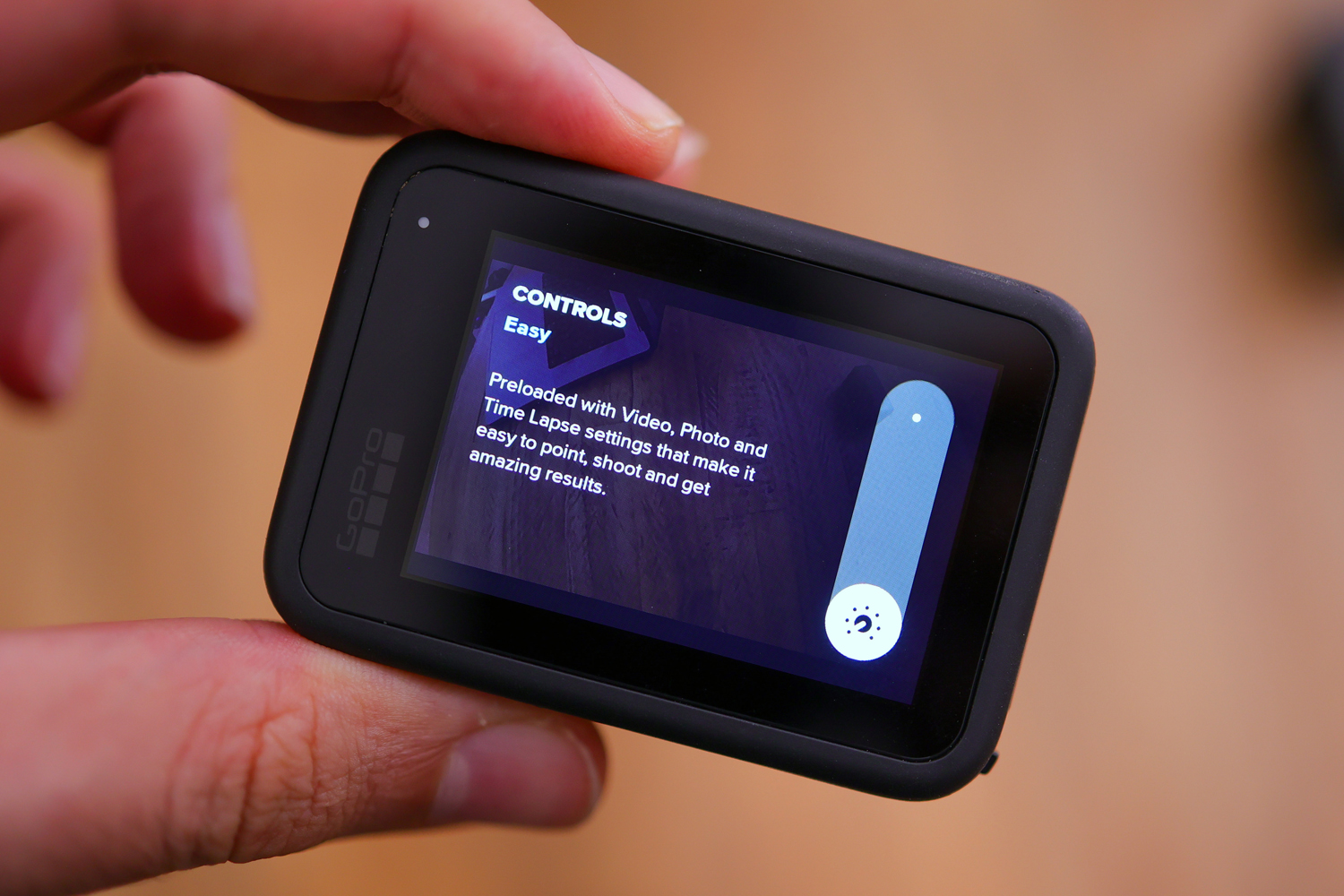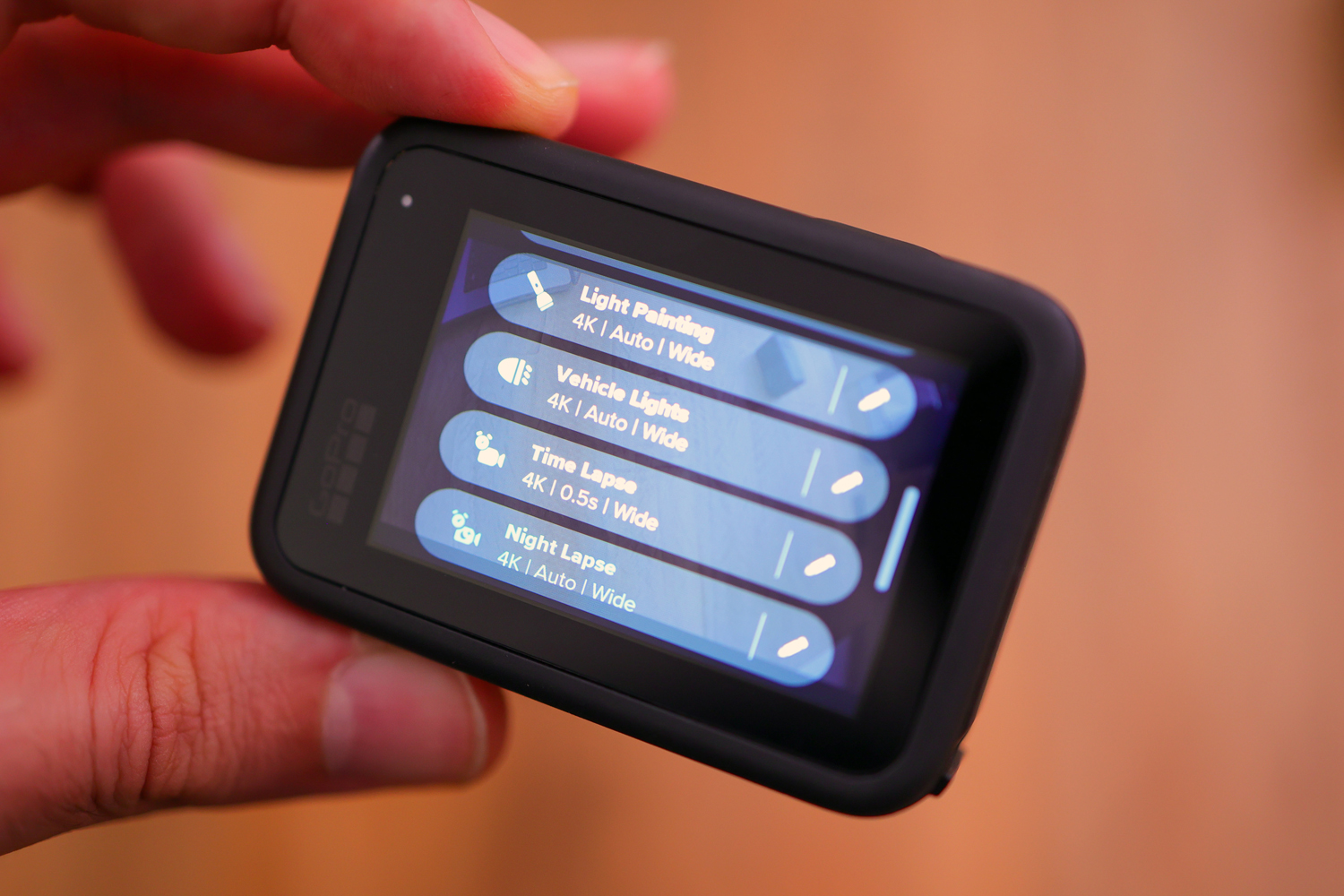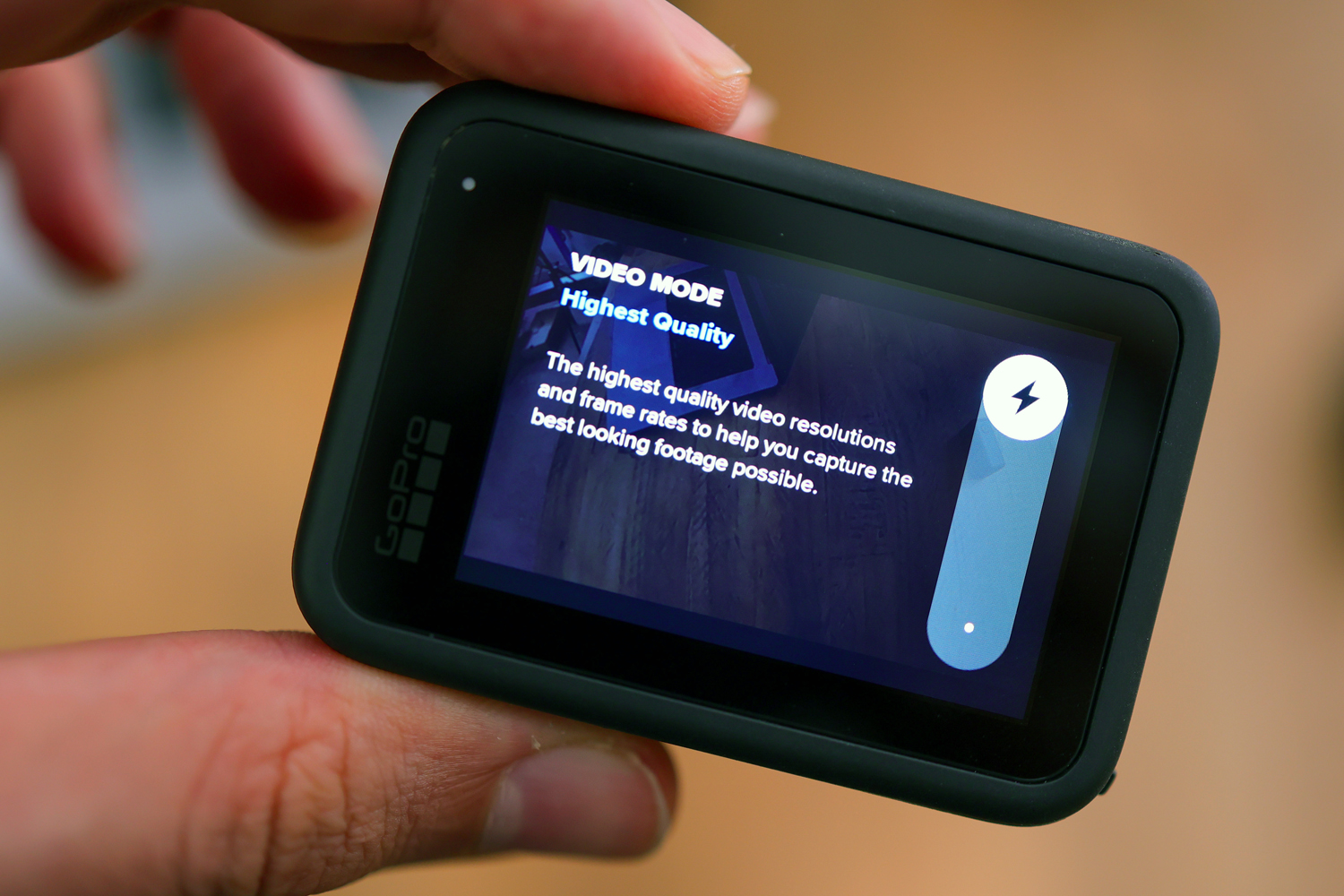 The Hero 10 Black made huge performance strides with its GP2 processor, which turned the UI from stuttery to silky smooth. This year, the interface has been simplified and streamlined, opening up the camera to beginners like never before.
You choose between Easy or Pro mode on first fire-up, with the former giving fewer granular settings. It still includes Photo, Video and Time Lapse modes, with basic settings for each. Whichever you choose, there's now a quick toggle to switch between highest quality or maximum battery life, which helps simplify power management.
There's dual-band Wi-Fi support, webcam functionality, and the option to directly hook up your Hero to your smartphone for fast wired and wireless downloads. Paired with a GoPro subscription (£50 per year), the camera can ping files to your phone automatically, or straight to the cloud.
Eventually, once your clips are backed up, GoPro's digital elves will make an Auto Highlight reel so you can enjoy a montage without any editing. It wasn't live at the time of writing, but you can see what glossy GoPro-made auto highlights might look like below.
GoPro has also brought back live streaming, voice control, and compatibility with all the Hero 9 Mods, which is ideal for anyone looking for a flexible upgrade.
The Creator Edition comes bundled with the Volta tripod grip for extra battery life, as well as a GoPro Light Mod and Media Mod. This is the pack we'd go for if you're concerned about audio quality, or your camera lasting a full day.
Battery and heat: Hot cam summer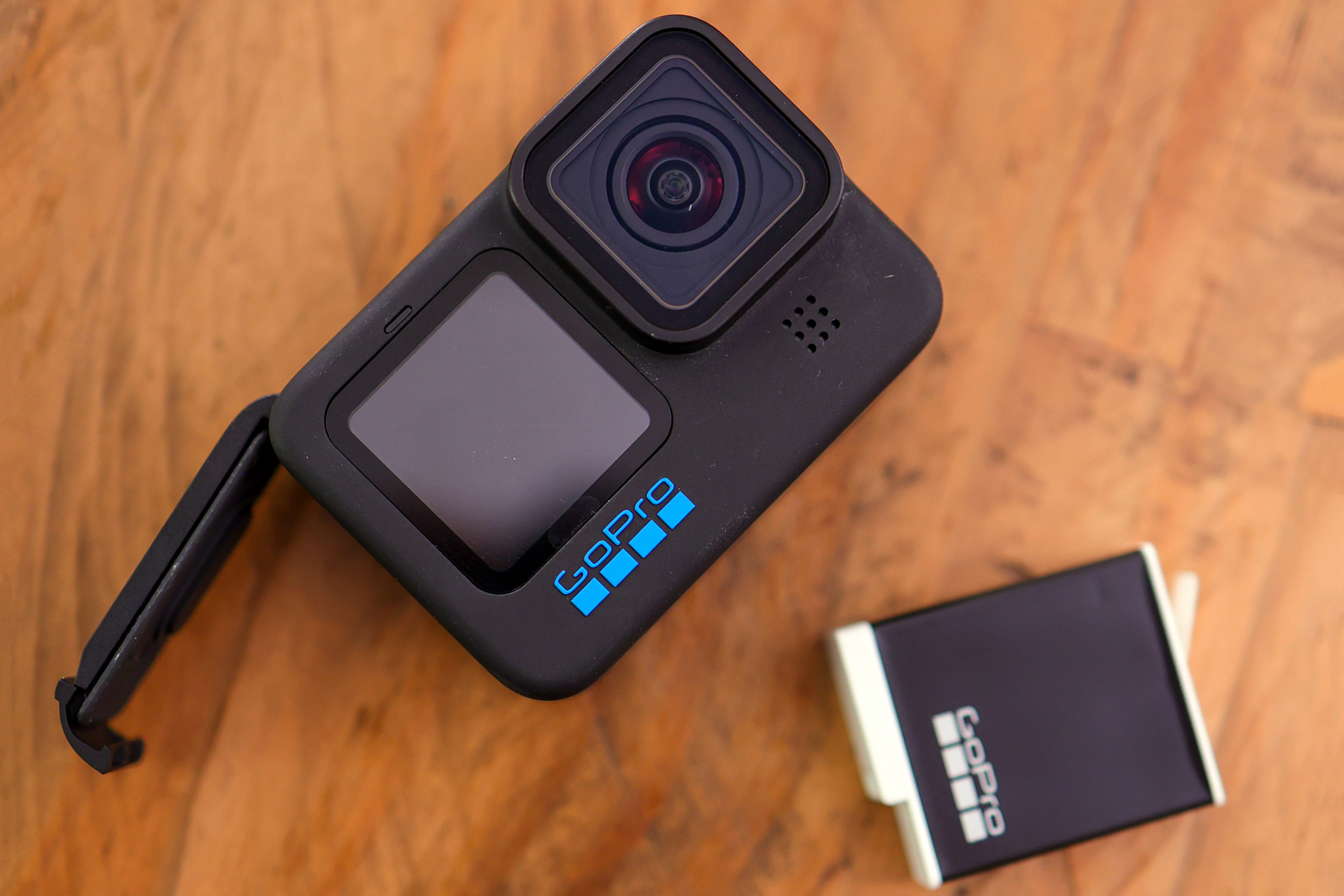 Battery life was one of our biggest gripes with last year's Hero10 Black, but this year's model strives to last longer than its predecessor. New Enduro batteries help it do just that.
A 17 minute 4K, 120fps clip still drained the battery by around 50%, and a five minute 5.3K/30fps clip ate seven per cent. If you're out for a day of shooting, you'll want to pack spare batteries or a power bank.
The other issue many faced with the Hero10 black was overheating. It was a bigger problem for us on the DJI Action 2, but both definitely suffered. Here we captured a 28-minute 4K clip at 60fps before it stopped recording, besting the DJI Osmo Action 3 by over 10 minutes. As for 4K 120fps, we were able to get 17 minutes of stationary capture with an ambient temperature of 25ºC.
Image quality: Hip to be square-ish
The 8:7 image sensor is undoubtedly the Hero 11 Black's defining feature. Physically larger than last year's sensor at 1/1.9in, it has a resolution of 27MP.
When shooting 5.3K footage you can pull 27MP stills, just like the outgoing Hero10 Black. It's a great option if you don't want to choose between stills or videos, even if you don't know which aspect ratio you'll want to capture content in. As illustrated below, one 8:7 still or video can be chopped up into 12MP 9:16 images, and 16.5MP 16:9 images.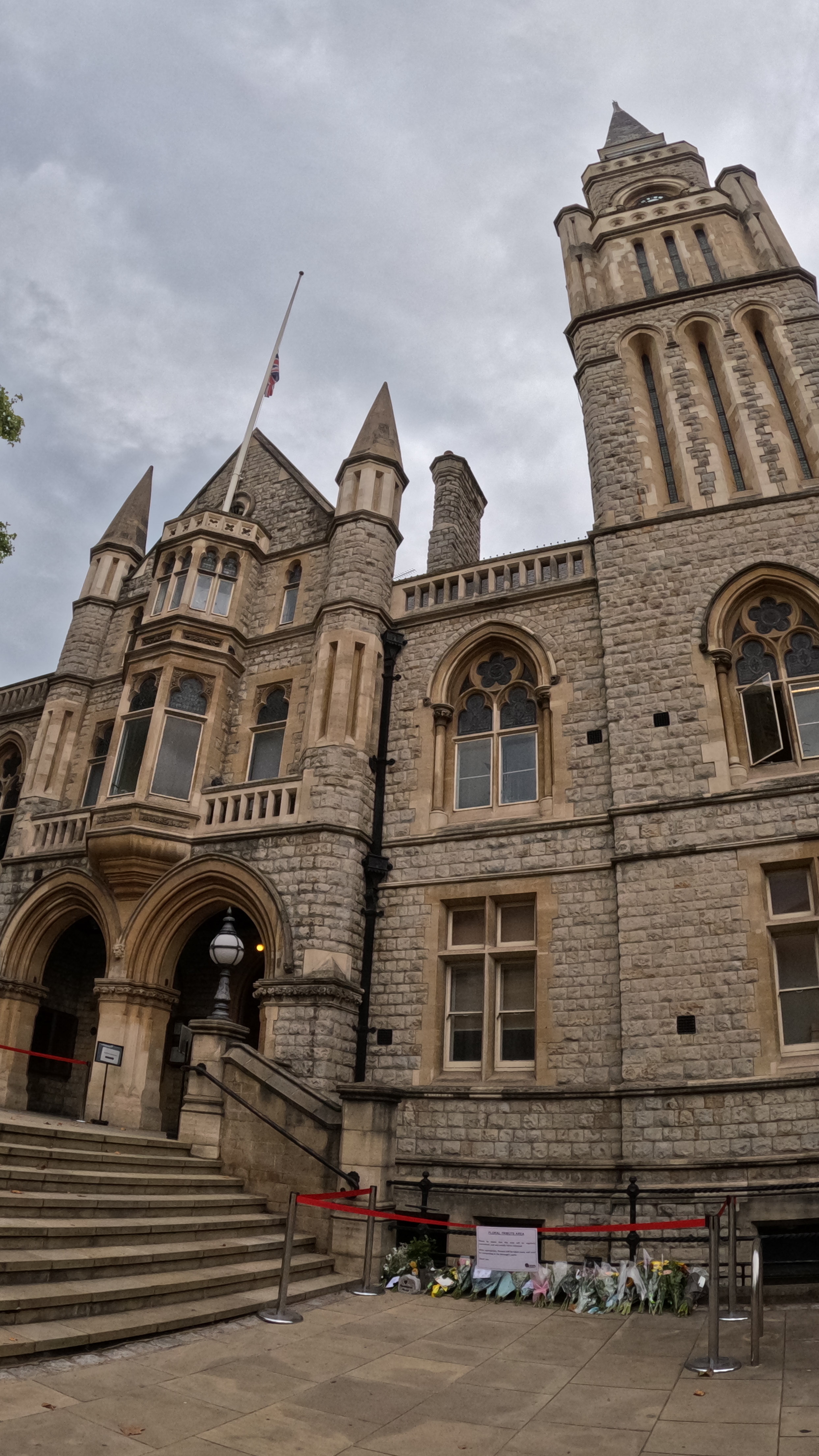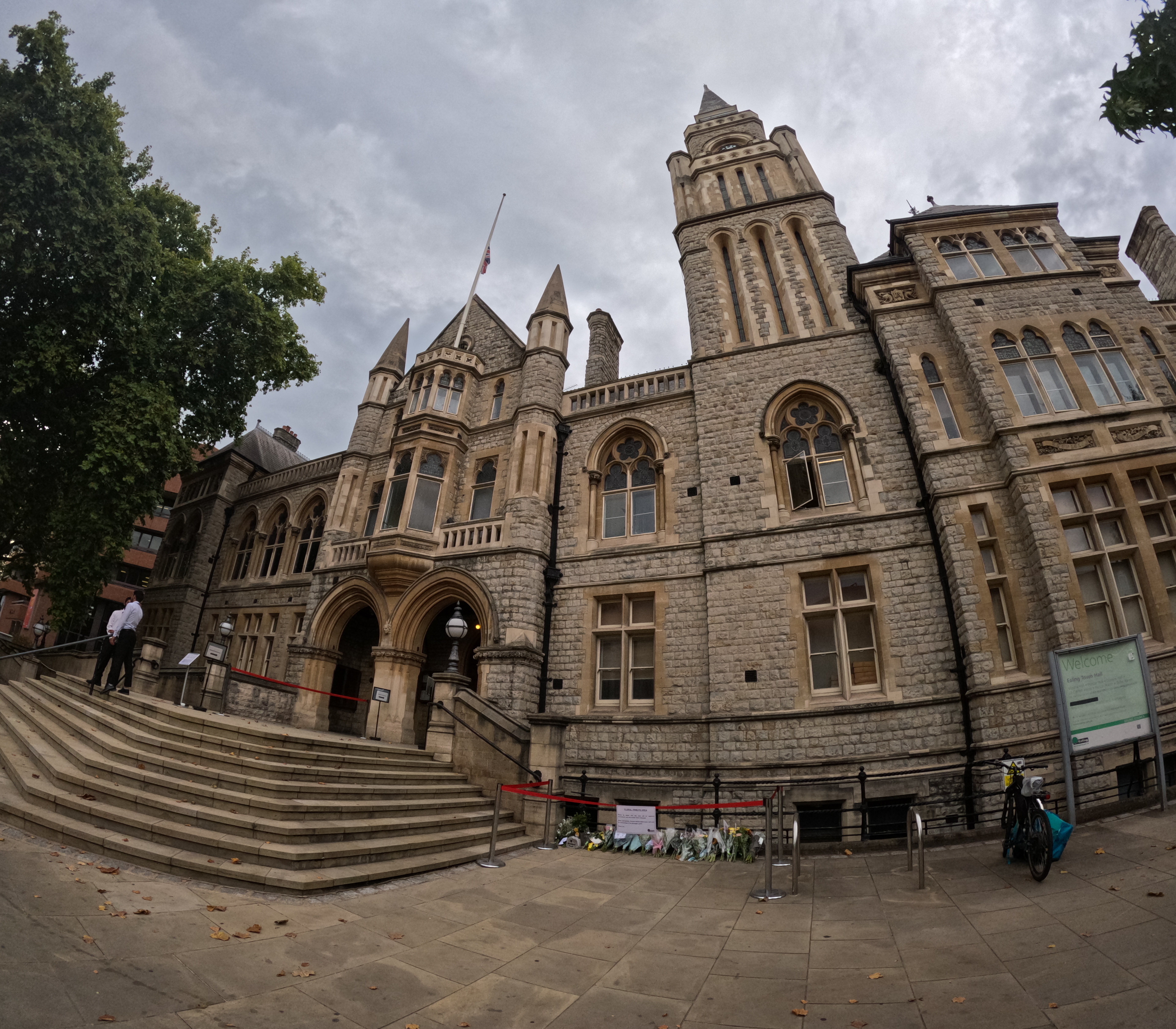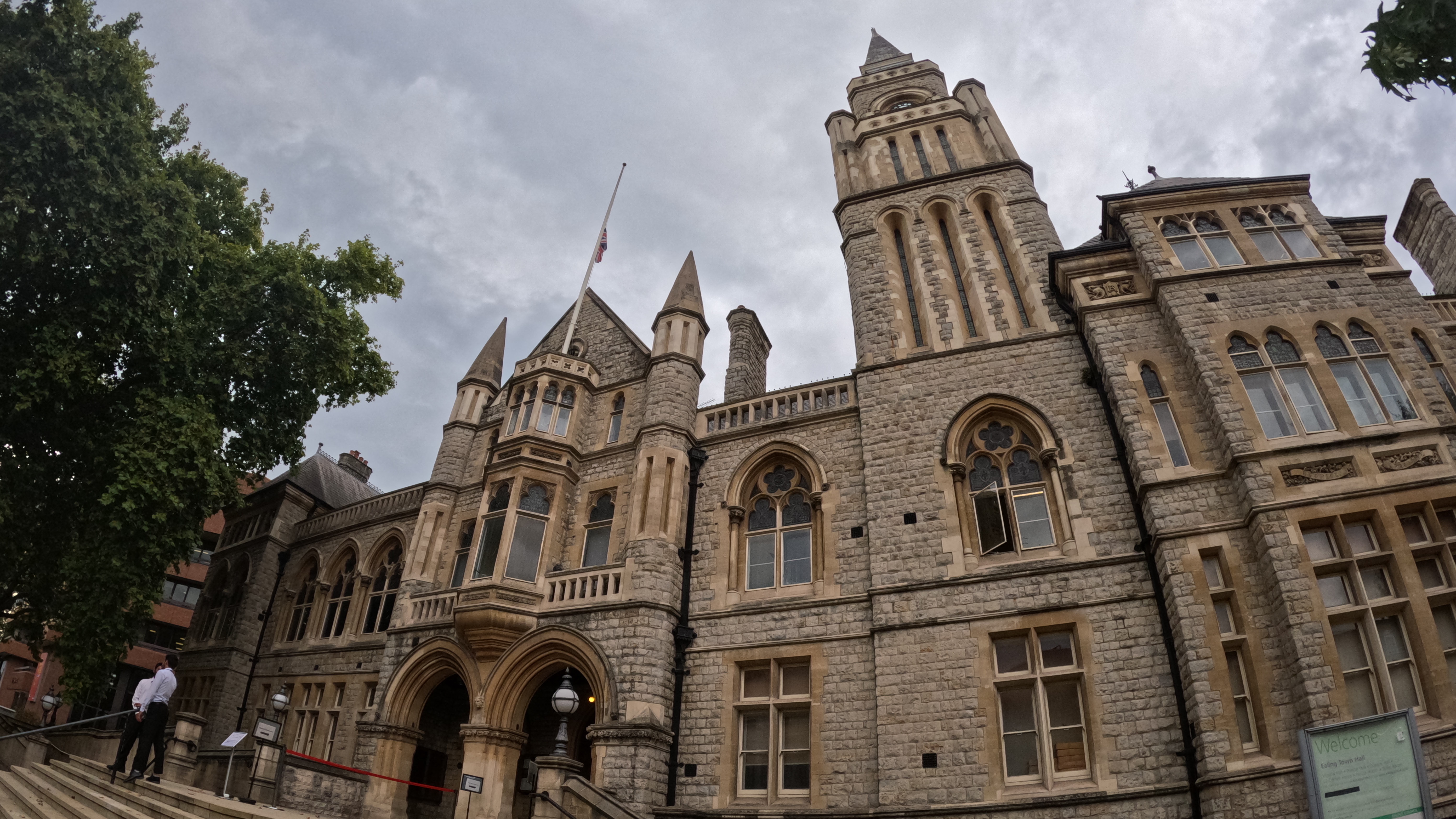 Cropping photos is easy enough, but chopping up video used to take a little more know-how. Now that GoPro's Quik software is simpler to use and more powerful than ever, and smartphone silicon is up to the task, the prospect isn't so daunting. That means, when shooting in well-lit scenes, doing so with a 8:7 aspect ratio has loads of benefits when it comes to versatility.
GoPro also takes advantage of the new sensor with creative cropping. 360º horizon locking works at up to 5.3K with a 16:9 aspect ratio. Tilt the camera left and right, and even do a full 180, and your video will have a steady horizon that doesn't budge. It's very impressive, and DJI-beating, with the Osmo Action 3 only supporting the feature up to 2.7K.
With HyperSmooth stabilisation, you can expect best-in-class, gimbal-like smoothness. As you can see in the video below, you can choose between using the full 8:7 sensor, squishing that readout into a 16:9 frame with HyperView, or opting to reduce distortion with SuperView. The camera also captures slow motion 2.7K video at up to 240fps, 4K video at up to 120fps, and 5.3K at up to 60fps.
It isn't a clean sweep for the Hero 11 Black. Low-light performance still leaves a lot to be desired. Yes, picture and video quality have improved, the new 10-bit support is also a boon, and there are some very smart night modes and time-lapse features to make nighttime content look compelling. But the core lowlight video and photo performance will still likely lose out to your premium smartphone. That's the case with all action cameras, and this one is no different.
GoPro Hero 11 Black Verdict
The GoPro Hero 11 Black costs more than the Hero10 did on launch, and at £550 (£400 with a GoPro subscription). It definitely isn't cheap, but is nevertheless unique and very good, doing something no other camera can and doing it well. With its unconventional 8:7 output, GoPro also blurs the lines between traditional action cameras and 360º alternatives like the Insta360 X3.
It doesn't capture the widest angle of view – that award goes to the DJI Osmo Action 3, and it doesn't dive as deep as DJI's camera either. It also misses out on the 1in sensor of the Insta360 One RS. With its excellent dynamic range, reliable image quality in well-lit scenes, and versatility, though, it's still our choice for best action camera of 2022.
Stuff Says…
An innovative, easy to use, powerful action camera that's excellent for creators and adventurers alike
Good Stuff
Impressive 360º horizon locking
8:7 is sensor supremely versatile
Improved heat management
Bad Stuff
Battery life isn't great
Struggles in low-light scenes
Pricier than the competition
GoPro Hero 11 Black technical specifications
| | |
| --- | --- |
| Sensor | 1/1.9in, 8:7 aspect ratio |
| Resolution | 27MP |
| Stabilisation | HyperSmooth 5.0, 360º horizon levelling up to 5.3K (16:9) |
| Storage | SD |
| Waterproofing | 10m |
| Dimensions | 72x51x34mm |
| Weight | 153g |