GoPro Volta review: an all-in-one action cam accessory
Battery, tripod, grip and wireless remote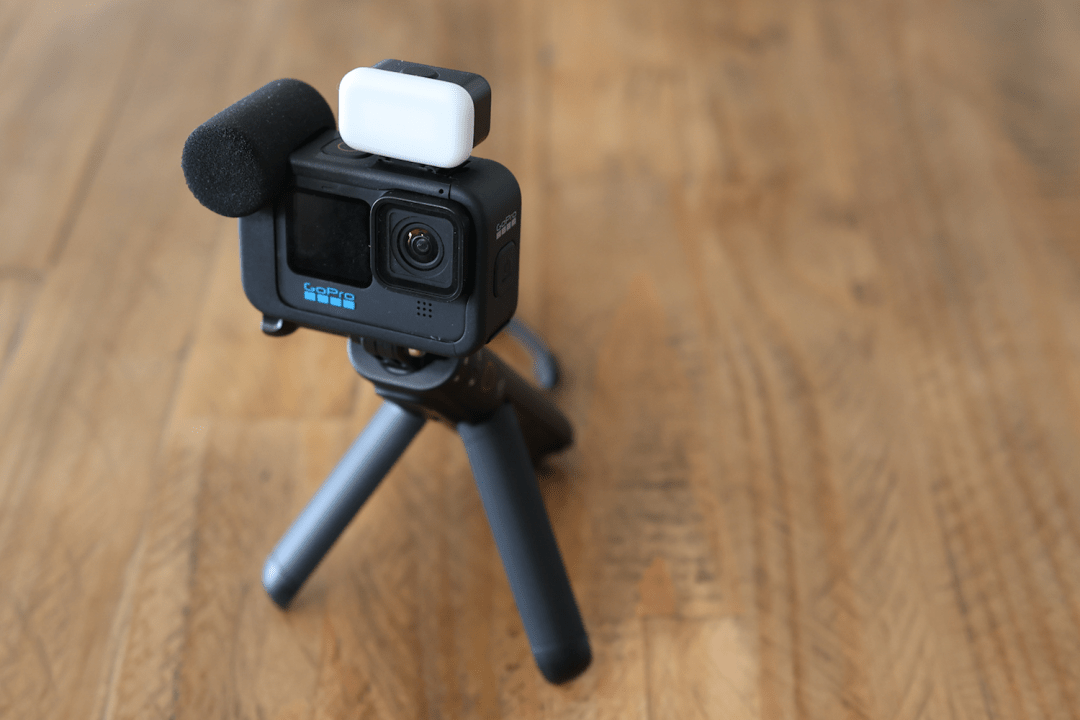 The GoPro Hero 10 Black and Hero 9 Black are both excellent action cameras. Trouble is, neither one has brilliant battery life, shoots great low-light video or records studio-grade sound. With this in mind, GoPro's launched a bundle to address the shortcomings of its Heroes – and the main accessory is a new battery grip: the GoPro Volta.
You can pick up the Volta on its own or as part of GoPro's Creator Edition, which includes a Hero 10 Black, a Light Mod, a Media Mod and, of course, a Volta. The Creator Edition pricing is a bit confusing: £560 with an existing GoPro membership, £510 with a new GoPro membership or £760 without a GoPro membership. Given that membership costs £49, it's a no-brainer if you're buying the Creator Edition.
If you've already got a GoPro, the standalone Volta costs £84 with a GoPro membership and £120 without one. That's a significant amount of cash for a battery grip. Then again, this is the smartest battery grip around – and it'll save you the cost of picking up a couple of spare cells. So is it a good buy?
GoPro Volta bundle: Lights, camera, battery grip!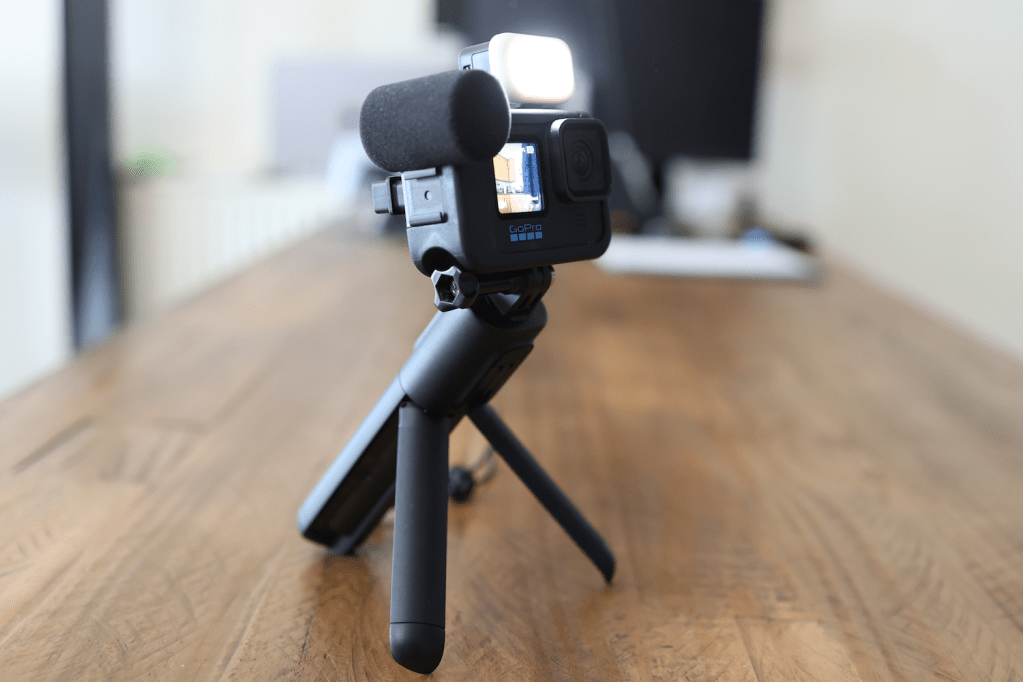 GoPro made the Creator Edition bundle with on-the-go YouTubers and hobbyist filmmakers in mind. Apart from the Hero 10 Black, the best thing about it arguably isn't the Volta – it's the Media Mod. This adds a mini boom mic, USB-C port, micro HDMI port and microphone input to the action cam, as well as two cold shoe mounts. With a Media Mod, you can easily hook up a boom or lapel mic, or even a wireless mic like the Rode Wireless Go, to ensure you get excellent sound from a tough, tiny package.
The Creator Edition also includes a bright GoPro Light Mod, which beams at up to 200 lumens, in addition to the GoPro Volta. Given that the Volta functions as a grip and a tripod, boosts battery life and also adds easy wired and wireless controls to your action cam, the whole bundle comes together to make a powerful mini filming rig.
GoPro Volta design: swivel stick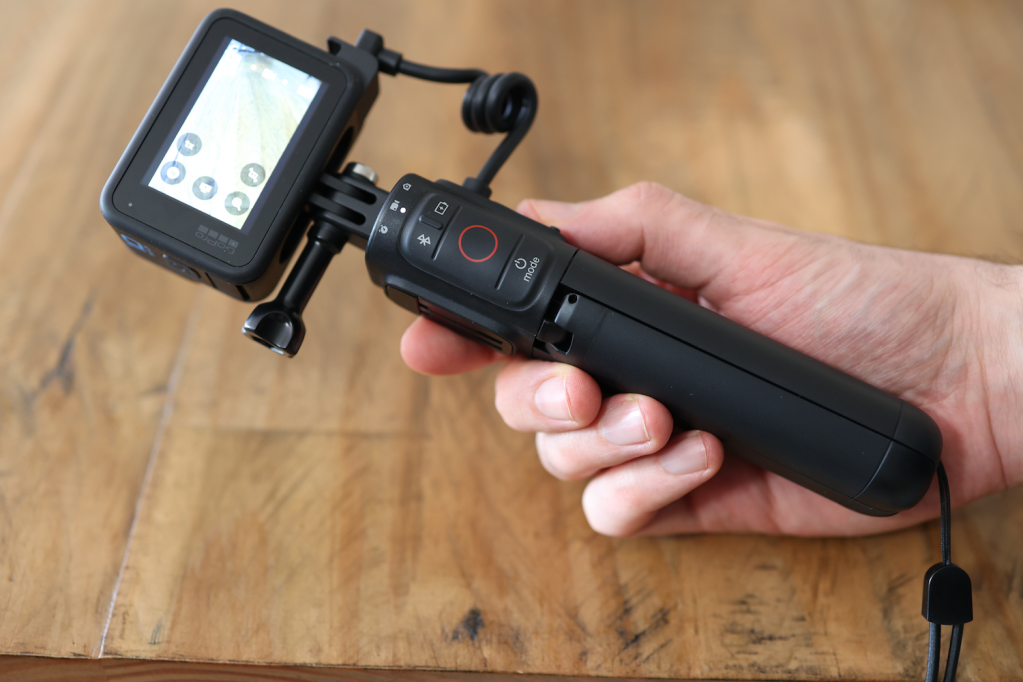 If you've never used a camera grip before, it's essentially a chunky stick you mount your camera on and wield like an Olympic torch. Why? It's more comfortable to hold for long bouts of filming – especially when out and about. Grips also tend to result in more stable footage, rather than awkwardly clasping your action cam in hand. Most grips have some tricks up their sleeves, too: some float, extend into a selfie stick or – like the Volta – do a whole bunch of stuff, including controlling your camera.
Holding the Volta is comfortable. It's chunky enough to grip with intent, but not too thick to wrap your hands around securely. The Volta's tripod legs contribute to its neat form factor by seamlessly slotting into place when not in use.
Weatherproof but not waterproof, the Volta is relatively hardy – so it should be able to handle snow and rain. That said, you wouldn't want to dunk it, so snorkelers should look to less smart alternative grips such as the floating GoPro Handler.
What the Volta lacks in waterproofing, it makes up for in multi-functional skills. It turns into a tripod simply by flipping out its legs. It also charges your GoPro using its coiled USB-C cable. Below the cable is the Volta's own USB-C charging port – protected by a flap – and the camera mount also swivels.
GoPro Volta performance: take charge
With your GoPro Hero 9 or 10 Black attached to the Volta, the controls on the side can be used to change up modes and start/stop recording without any touchscreen fumbling. Smarter still, connect the Volta via Bluetooth and it becomes a wireless remote that works at a range of up to 30m. Whether on the other side of a room or halfway across a field, the feature works well. It's also a more reliable solution for remote camera control than the hit-and-miss GoPro smartphone app.
A series of LED lights on the side of the Volta flash to show you how much battery is left in the grip, and also indicate what shooting mode is active – Photo, Movie or Timelapse. Switching modes is instantaneous, with a beep from the camera acknowledging button presses by default. This feedback is a welcome assurance that everything's connected.
The GoPro Volta packs a 4,600mAh battery inside, which translates to roughly two GoPro camera batteries in real-world use. The Volta itself refuels at 15W when plugged into a fast charger (it takes more than two hours to fully charge) and charges other devices at up to 12W.
GoPro Volta verdict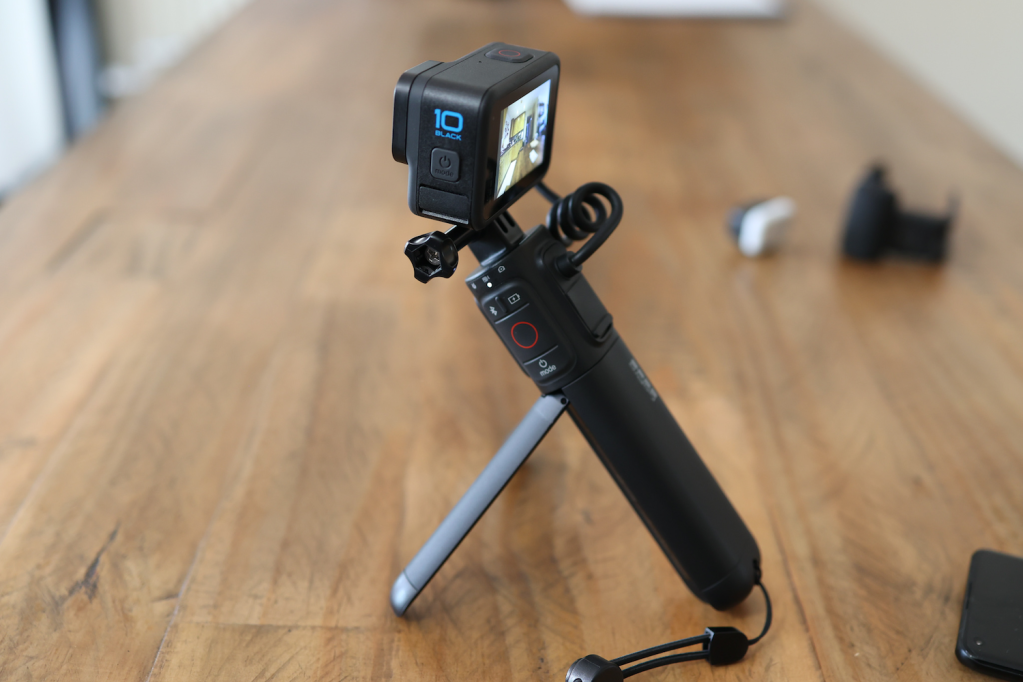 You can't argue with the multiple talents that the GoPro Volta offers, both on paper an in the real world.
The Volta's additional battery power alone is a saving grace for the Hero 9 and Hero 10 Black, given their otherwise mediocre longevity. Add a comfortable grip, a tripod and on-body controls to the mix and the GoPro Volta shapes up as an excellent accessory – whether you're vlogging at home or hiking with the family.
Its tightly coiled cable is clumsy, dangling on the side of the Volta when not in use. And when it's plugged into a GoPro or Media Mod, the taught coil can tug on the port. But those are the only major quibbles.
Yes, it could be waterproof. And no, it doesn't extend like the Insta360 2-in-1 Invisible Selfie Stick & Tripod. But the GoPro Volta is still an impressively versatile accessory that's easy to recommend as an all-in-one addition to any GoPro kit bag.
Stuff Says…
Wireless control, two spare batteries, a tripod and a grip – all in one smart, expensive, occasionally clunky accessory
Good Stuff
One gadget, four functions
Easy to mount
Smart ergonomics
Bad Stuff
Fixed cable coil is awkward
Expensive without membership
Misses out on waterproofing