Sage Barista Express Impress promises a cleaner coffee
Bean-to-cup best-seller goes "Assisted manual"
Plenty of caffeine addicts like to think they can brew the perfect pot, but it's harder than it looks. Not so with Sage's latest bean-to-cup machine, which holds your hand until you're ready to fly solo with the best at-home baristas. The Sage Barista Express Impress is an assisted manual machine that guarantees a precise tamp, and helps cut down on grind mess.
It's an updated version of the best-selling Barista Express, which with over 2 million sold, is easily the UK's favourite manual coffee maker. The new model gains a a smart dosing system that delivers between 18 and 22 grams of fresh beans from its grinder, without needing to eyeball it or break out a set of scales. Then whenever you adjust the setting for a finer or coarser grind, it'll tweak the size of the dose – so you don't burn through your precious supply faster than you need to.
A set of LEDs at the side of the machine show when you need to dial the grind setting up or down, which varies depending on the variety of beans you're using.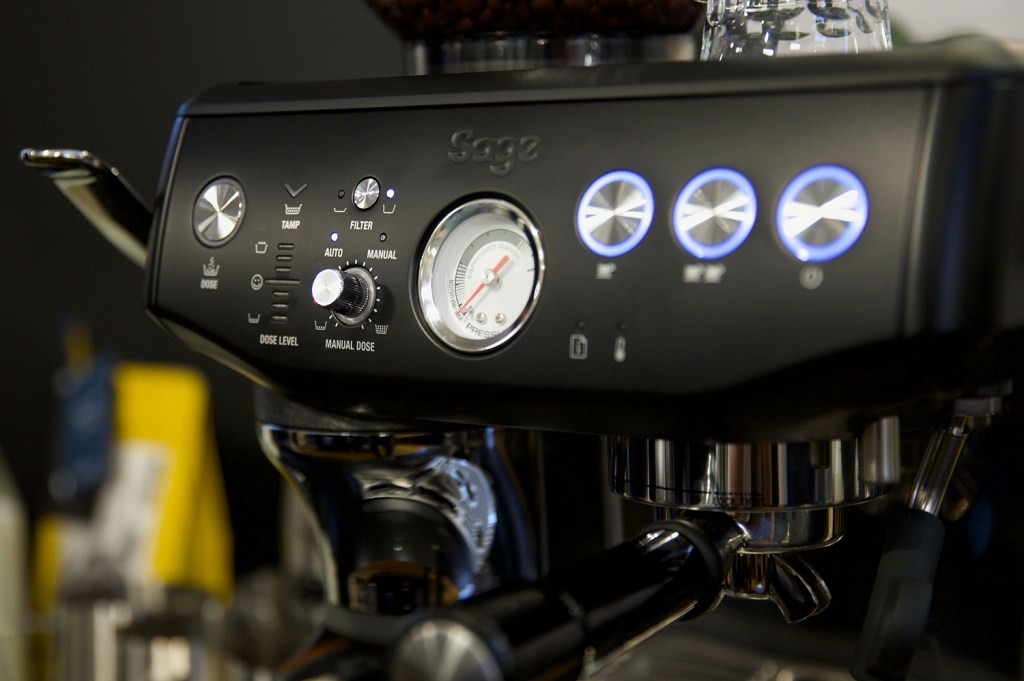 Assisted tamping is where the magic happens, delivering a consistent tamp with a quick press down on the lever at the side of the machine. It gives the coffee puck a 7-degree twist, something any barista worth their beans will do to polish the coffee bed – getting rid of any excess grinds. Water is pumped at low pressure for pre-infusion and high 9 bar for extraction.
As before there's a built-in high pressure steam wand for frothing milk, with a two-litre water tank ensuring you won't be constantly topping up after each fresh brew. A 250g bean hopper should take even dedicated coffee drinkers a bit of time to get through too.
The Sage Barista Express Impress is on sale right now from all the usual home appliance retailers, as well as directly from the Sage website. Prices start from £729.