Best travel coffee maker 2023: top presses for brews on the go
The top tools for portable coffee production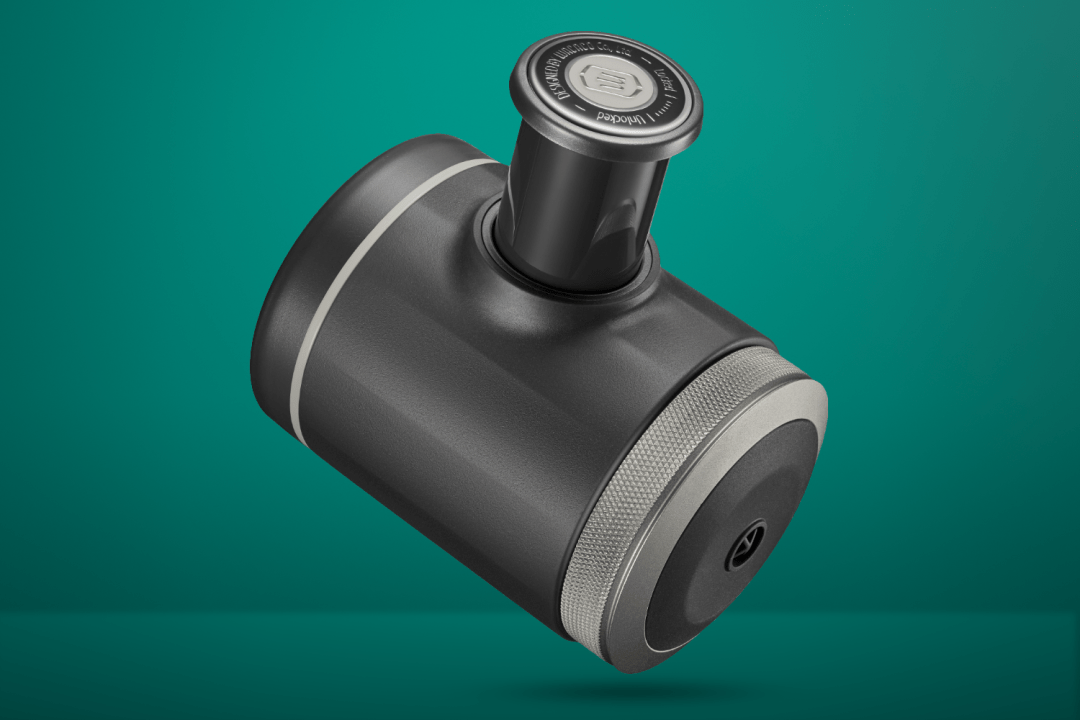 When an instant brew just won't do, the best portable coffee makers can hit you with a superior caffeine fix – wherever you choose to infuse. Forget stir-in swill from a sachet: these machines make rocket fuel to rival your local barista's best.
From drip filters to espresso presses, the menu below features our pick of the top travel coffee makers for every caffeine fiend. Whether you want a campsite Americano or a double shot at your desk, you'll find the right tool here for better brews on the move.
And if you can't decide which one to order, we recommend stewing on our expert buying advice before taking the plunge.
Buying tips
Propulsion system
Espresso shots are brewed by forcing water through a puck of compressed coffee. The immersion method steeps it in aqua before separating the two, while pour-over uses gravity alone to drip liquid through the grounds.
Ground control
Most portable caffeine machines require ground coffee to produce a brew. A handful have built-in bean grinders, while several can also be configured to work with Nespresso pods – handy if you travel with a backup capsule.
Clean energy
All coffee makers use a filter to keep your cup free from swill. Some feature integrated strainers, while others rely on paper inserts. Opt for washable or compostable sieves to reduce the carbon footprint of your caffeine habit.
Booster tank
Water capacities vary from 80ml to north of 400ml. Many compact presses produce a short, intense hit of espresso. If one shot's not enough, go long with a larger reservoir. Alternatively, pick a drip filter for unlimited refills.
---
Immersion implements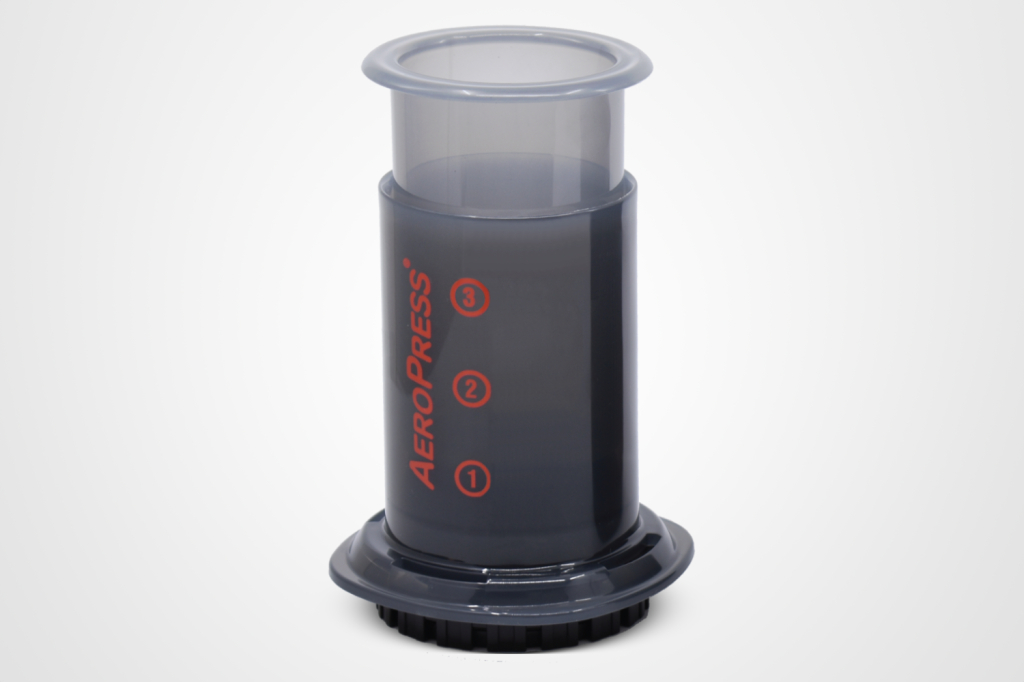 The packable plunger: AeroPress Go
When it comes to coffee makers, the AeroPress is an OG of the genre. Long or short, hot or cold: its two-part plunger setup is easy to use and simple to clean. Smaller than the original and shipped in a carry case that doubles as a mug, this travel version makes top-notch rocket fuel even more portable. Plus it comes bundled with a scoop, stirrer and handy micro-filter holder.
---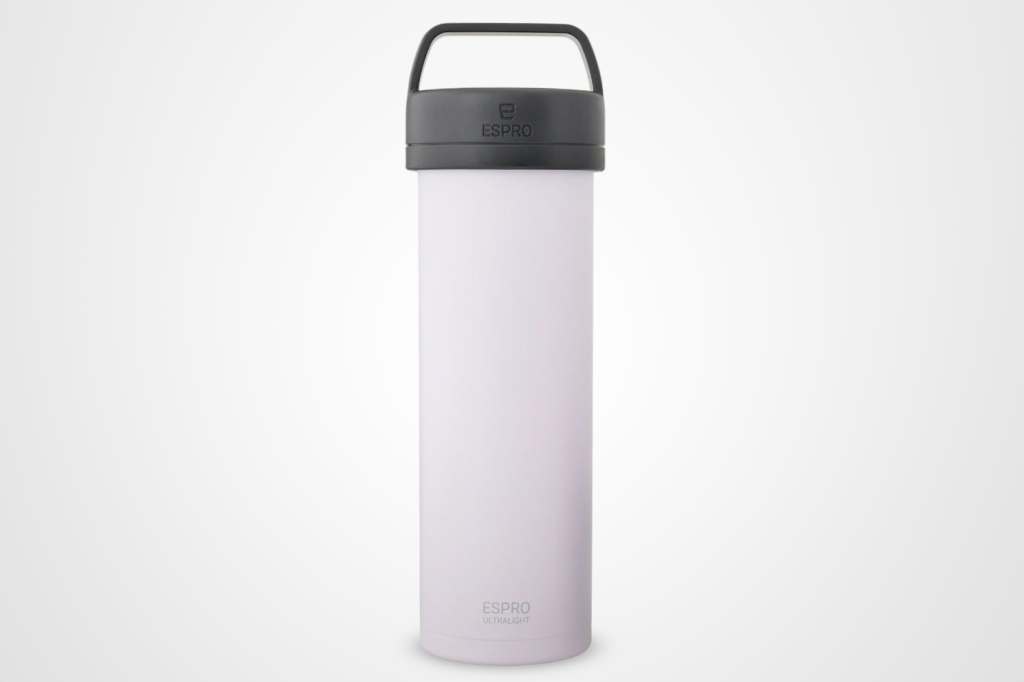 The carryable cafetière: Espro Ultralight
Stash a standard French press in your sac and it'll be more cassé than café. Pack this stainless steel cylinder instead and you won't be bitter about a broken brewer. Push the plunger and a pair of micro-mesh filters inside produce grit-free jitter juice. Double-wall insulation keeps your coffee hot, while a silicone vacuum seal stops extraction as soon as you hit the handle.
---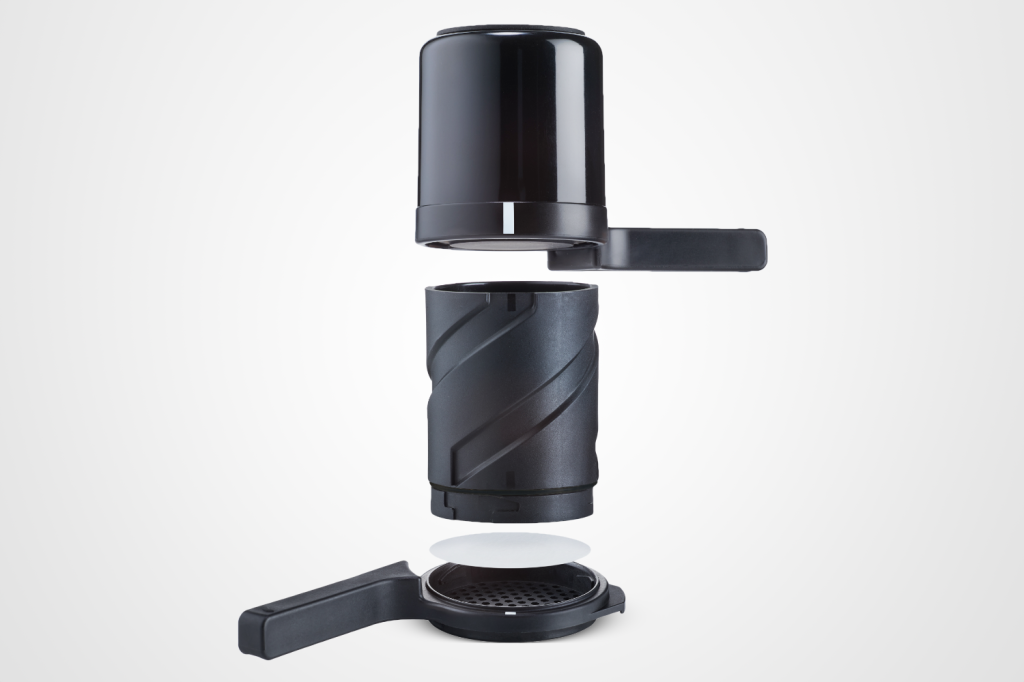 The hydraulic hybrid: Barista & Co Twist Press 2.0
There's no 'x' in espresso, but there is one in helix. Which is exactly what this twisting tool rotates around. Fill its chamber to pre-stew your brew and some will start to drip through. Turning both handles will press the rest, without putting pressure on your waiting vessel. Install the optional metal filter for full-bodied beverages with no paper waste.
---
Espresso presses
The piston-grip pump: Staresso SP200
Half the art of coffee snobbery is wielding implements that confound lesser sippers. This pump-action press is no exception: disguised as a miniature blender, its textured grip harbours a handle and water tank. Load its basket with grounds or a pod, before working the shaft to build pressure, bemuse observers and blast a creamy coffee shot into the beaker below.
---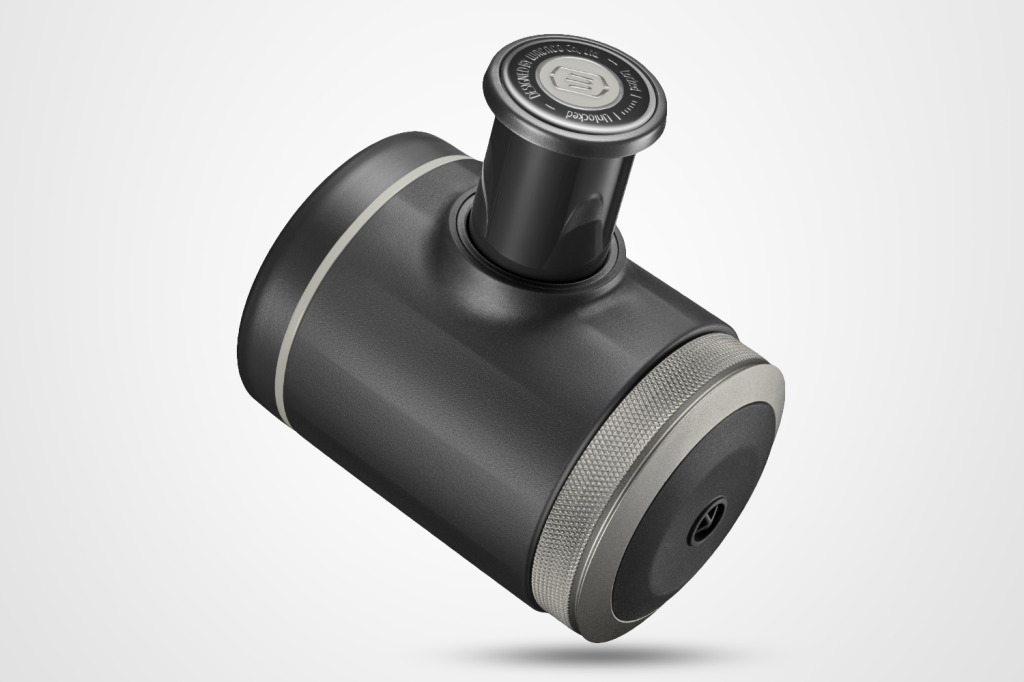 The backpack barista: Wacaco Picopresso
Hotel swill might give you the chills, but hauling your coffee machine from home will earn you funny looks at reception. For pro-grade espresso that doesn't need a luggage trolley, add this handheld hardware to your weekend bag. From the tamper to the naked portafilter, its machined components fit neatly inside the robust metal shell. Master the timings with its pop-out pressure pump and your reward will be an aromatic double shot, complete with crema to impress the resident barista.
---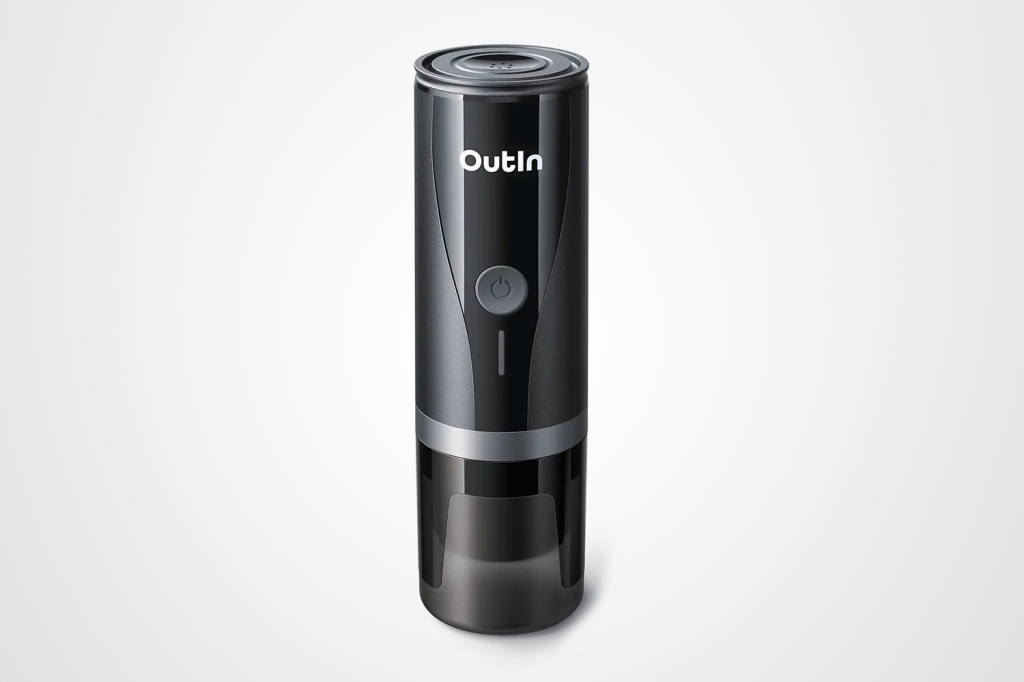 The boosted brewer: OutIn Mini
Waiting for espresso is effort enough, without having to pump it by hand. Let this battery-powered barista take the strain: good for up to 100 shots on a single charge, it builds 20 bars of pressure without breaking a sweat, to extract maximum flavour from grounds or capsules. Don't have a kettle to hand? Its ceramic elements can also tackle heating duties.
---
Drip drainers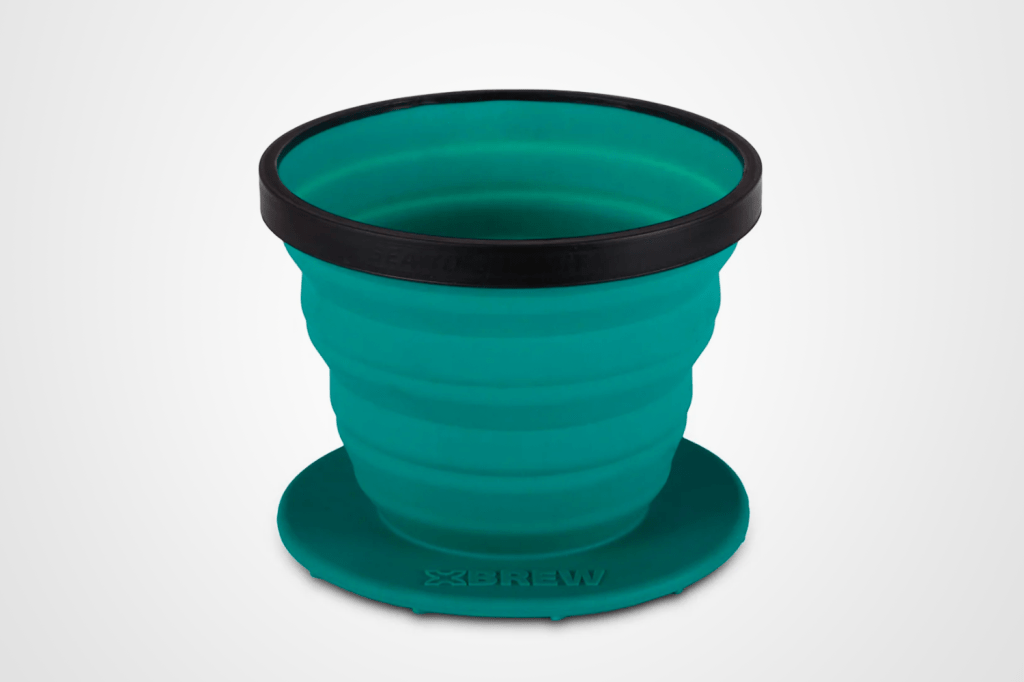 The collapsible colander: SeaToSummit X-Brew
A journey of a thousand miles starts with a single shot. Campsite not equipped with a coffee machine? Use this silicone dripper to fuel your yomp. The flexible funnel stacks flat for easy packing, while its stainless steel strainer means one less thing on your kit list. Brimmed by your camping kettle, it'll yield enough to fill two enamel mugs.
---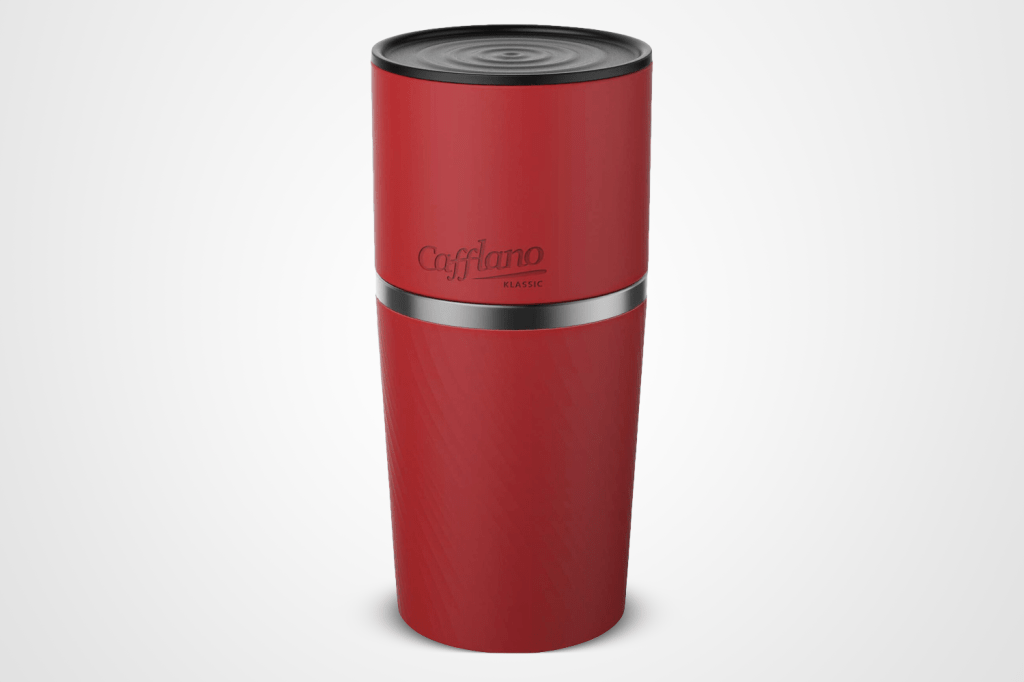 The grinder to go: Cafflano Klassic
True caffeine fiends will travel far and wide to find the perfect coffee kernels. But even the best beans don't mean a thing without a way to break them. Luckily, this compact kit includes an adjustable mill for grinding on the go. Wind it by hand, before deploying the drip kettle and metal filter for a bean-to-tumbler brew at source.
---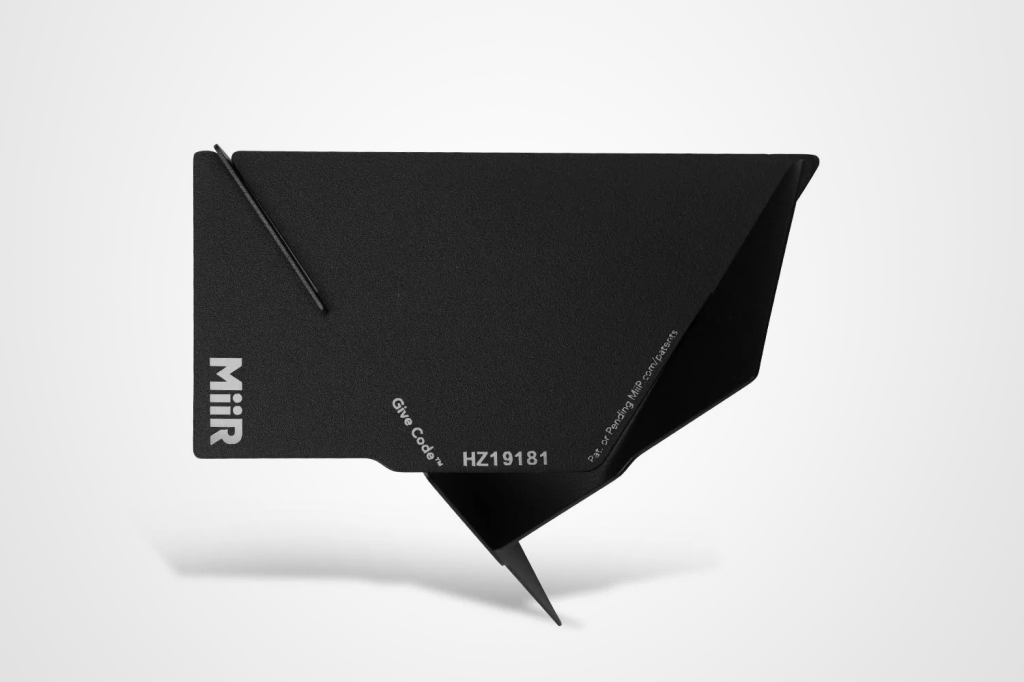 The flat-pack filter: MiiR Pourigami
Origami might be good for your mindfulness practice, but no amount of folded cranes will satisfy your caffeine cravings. For thoughtful assembly that also hits the spot, try this DIY dripper: swapping A4 paper for stainless steel panels, the streamlined three-piece slots together to hold a conical filter. Once you've had your fix, it packs flat into a pocket-friendly pouch.