Fitbit's latest additions are the Sense 2, Versa 4 and Inspire 3
Google-owned Fitbit has launched a revamped trio of some of its most popular devices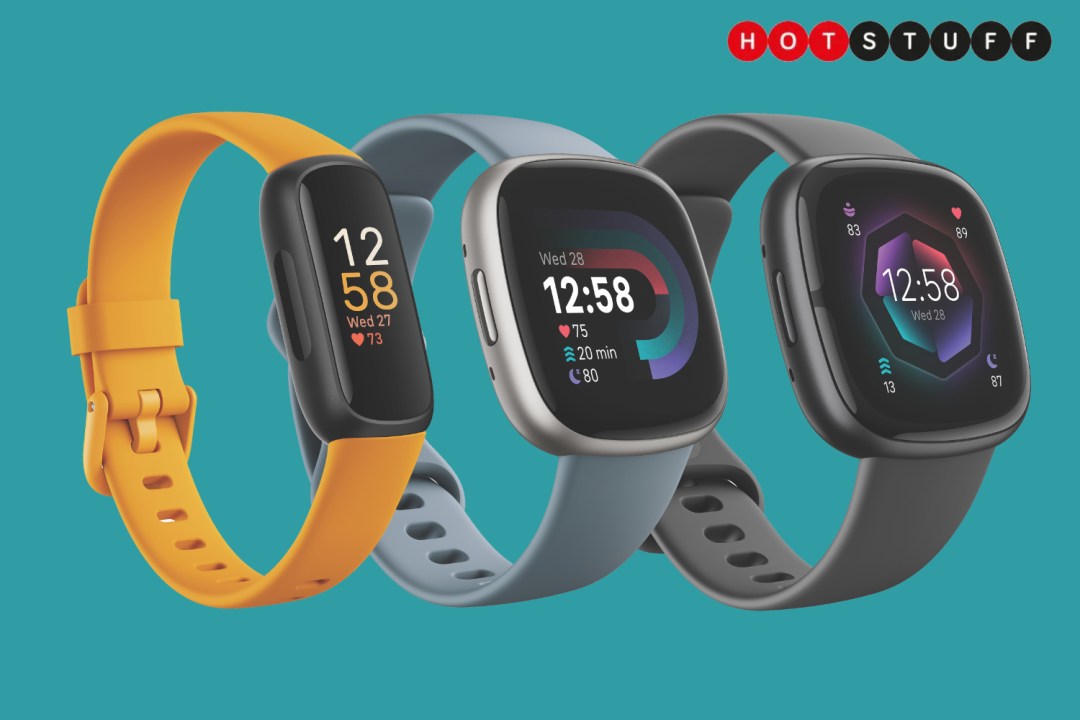 Google-owned Fitbit has launched a revamped trio of some of its most popular devices. All three devices run a refreshed tile-based version of Fitbit's own OS which is expected, though the move comes ahead of Google's own push into advanced smartwatch hardware with the Google Pixel Watch which will run WearOS.
The $300/£270 Sense 2 smartwatch is an upgraded version of its predecessor with a new Body Response sensor. designed to detect signs of stress and then help you to relive symptoms. It can also detect signs of atrial fibrillation through its ECG app which is FDA/CE approved.
Because of the CE certification, Fitbit also today announced its Irregular Heart Rhythm feature is now fully available in the UK, too – previously it was available in other territories including the US. The company also says that the Body Response sensor is the first on-wrist continuous EDA (cEDA) sensor available.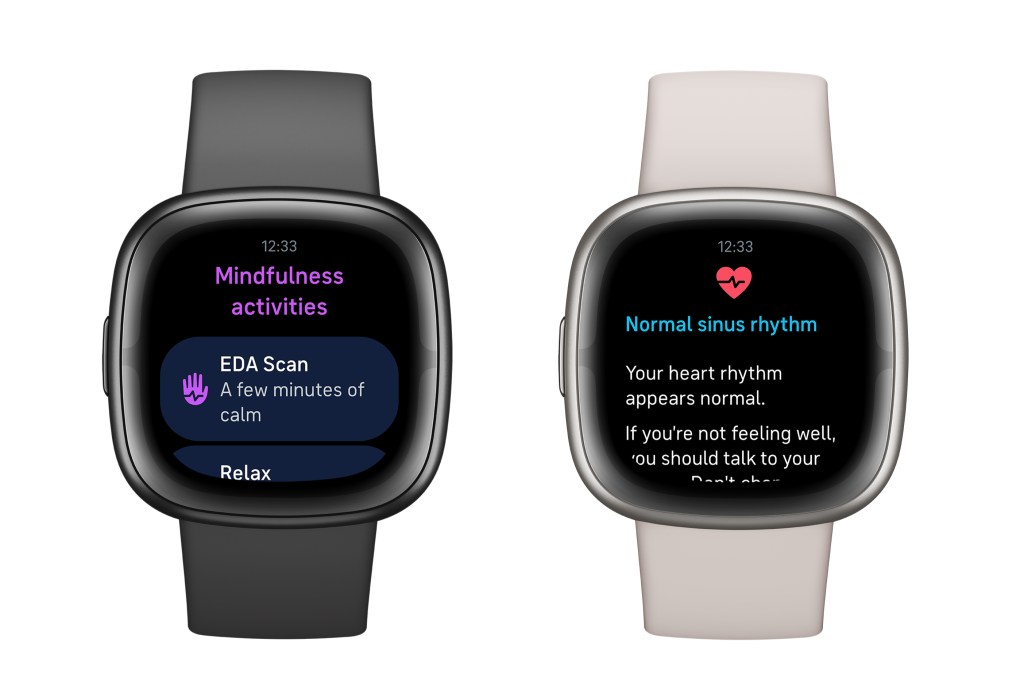 The $230/£199 Versa 4 is again a more fitness-focused GPS smartwatch with over 40 exercise modes, real-time stats and Active Zone Minutes.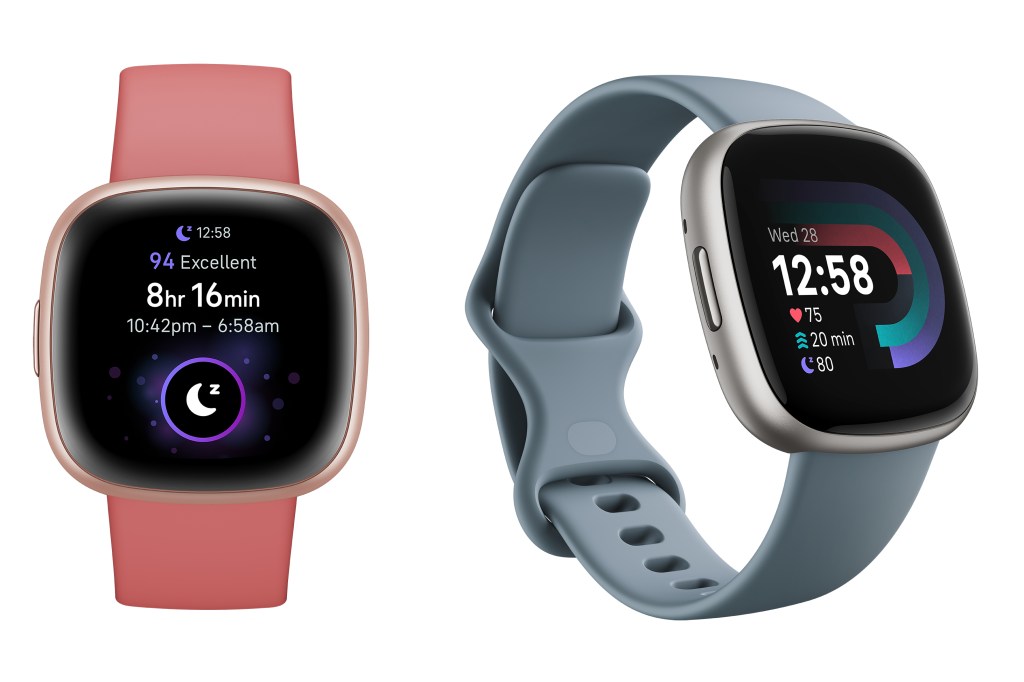 Both smartwatches have six days of battery life plus fast charging; 12 minutes of charging will give you a day's extra life. They've also been made thinner and lighter this time around, with a new manufacturing technique used so the electrodes of the sensors can be integrated directly into the display glass of the watch.
A button, last featured on Versa 2, is back this time around and is designed to be easy to access whle you're working out. Oh, and there are also a stack of extra accessories for the watches as you'd expect including a second collection of woven leather bands from Brother Vellies.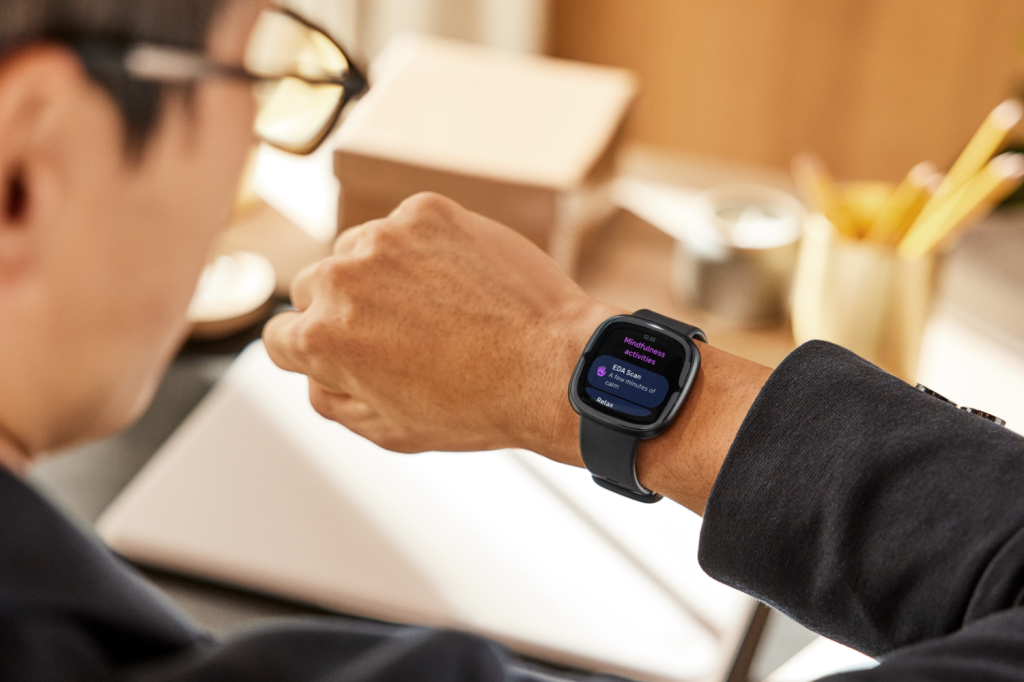 If you're looking for a more traditional entry-level tracker, then the colour display-toting Inspire 3 ($99/£85) boasts 10 days of battery life. As you'd expect, you can track metrics like all the key metrics 24/7 like activity, heart rate, sleep, stress and more.
The Irregular Heart Rhythm Notifications feature was originally announced earlier in 2022 and is powered by Fitbit's PPG (photoplethysmography) algorithm – this checks your heart (passively) to ensure there's no suggestion of anything amiss. If there is, you'll be notified so you can check with your doc (provided you can get an appointment…)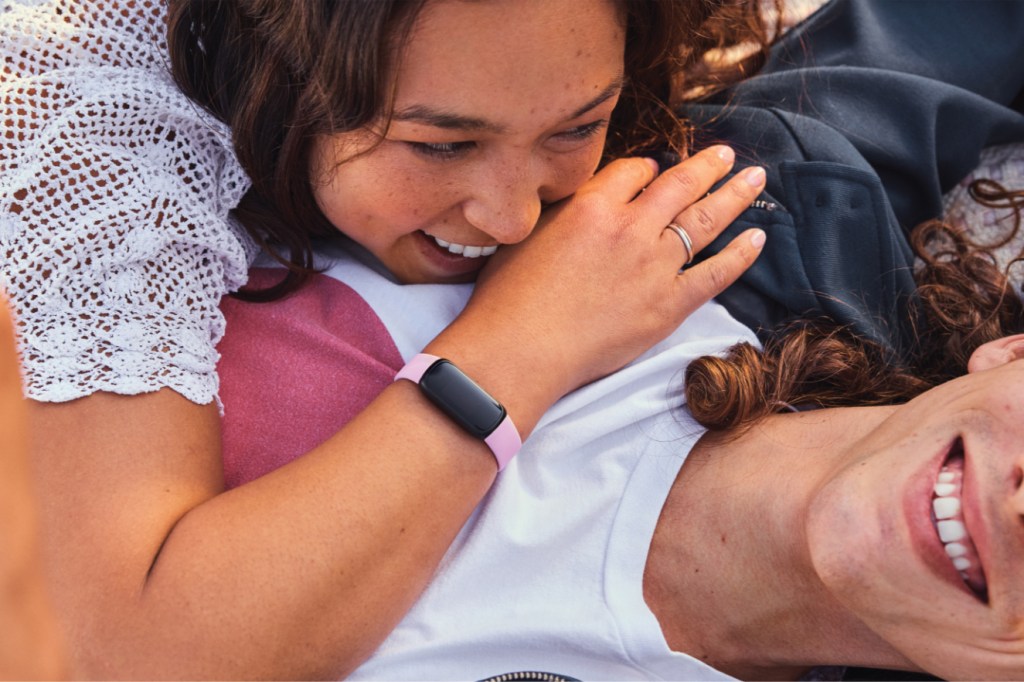 All devices include a six-month Fitbit Premium membership (normally $9.99/£7.99 per month) which gives you deeper info about your fitness and health including Sleep Profile and Daily Readiness Score to assess if you're ready to work out or need to recover. It also gives you access to pre-prepared workout and mindfulness sessions.