Bigscreen's Beyond is the smallest VR headset going
And it'll also make you look like you've come from the future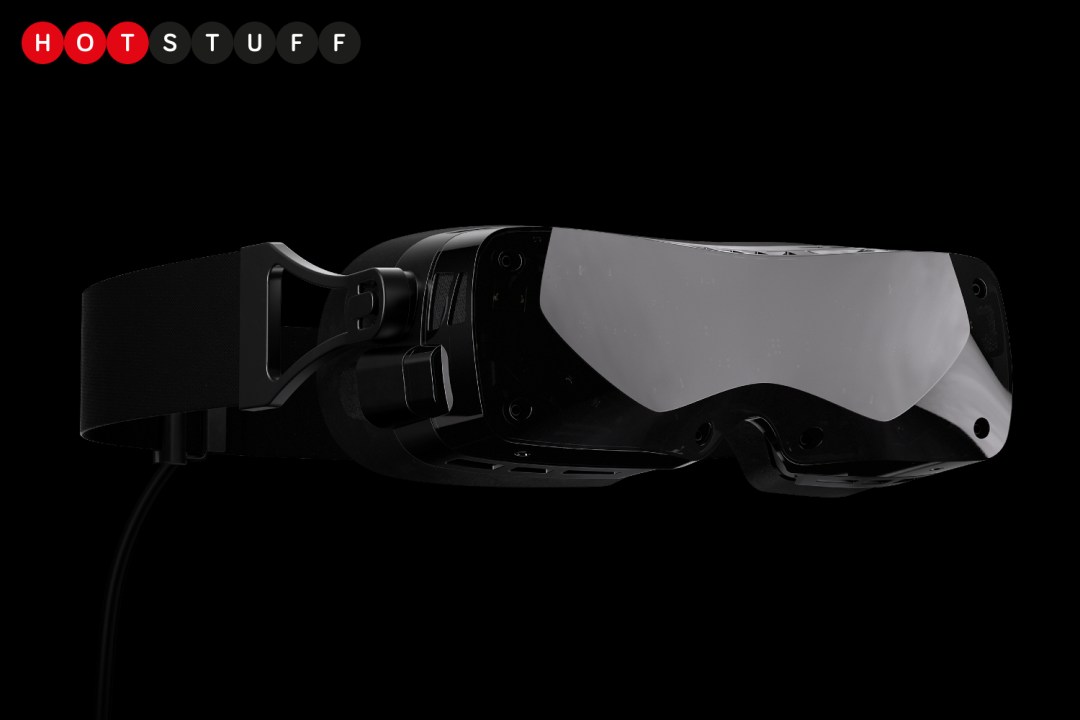 Nobody wants to wear a VR headset that feels like a copper diving helmet, so Bigscreen has defied its own name and made the smallest one in the world.
Weighing just 155g, you could strap three of these to your face and they'd still be lighter than a PS VR2. That doesn't mean its specs are lightweight, though, with pancake optics that provide a 2560×2560, 90Hz MicroOLED display for each eye.
It has SteamVR tracking built-in, but you'll need to supply your own base stations and controllers. Oh, and a fairly beefy PC to plug it into. This isn't a standalone bit of kit like the Pico 4, Meta's Quest 2, or the Vive XR Elite.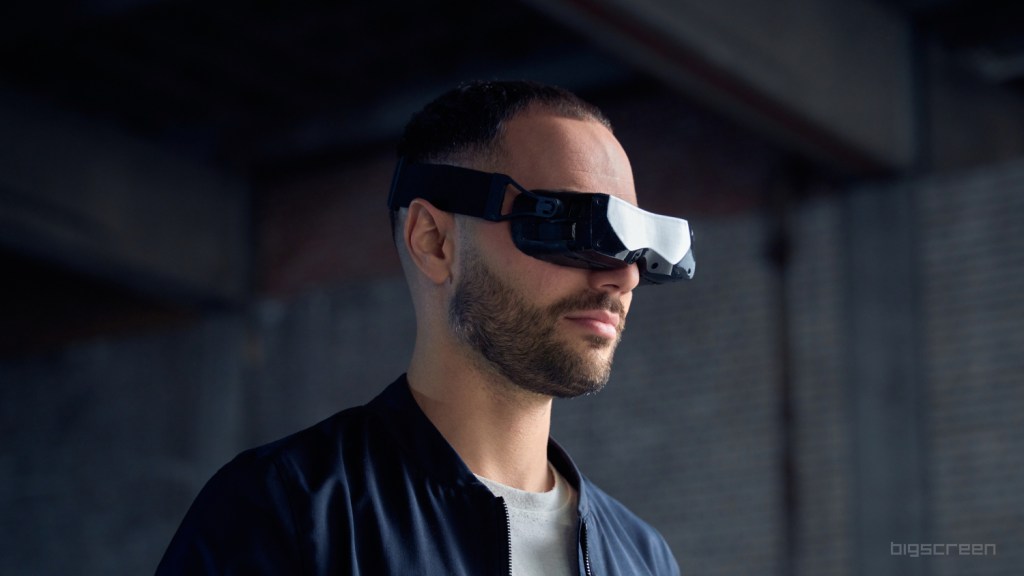 You'll also need an iPhone with a TrueDepth sensor to scan your face first so Bigcscreen can send you a headset that fits your face. In order to shrink it down to its compact size, the company had to bin any adjustability, so it'll come ready to go with the interpupillary distance (IPD) already set. It's available in 15 different sizes, though, so finding one to fit your fizzog shouldn't be a problem.
It does mean, however, that you can't share the headset as easily with other people. If somebody else wants to wear it they'll have to order an additional face cushion (£TBA), which can be swapped over easily using magnets. The headset also lacks any built-in audio, but for an extra £99/$99 you can swap the standard strap for a heavier, bulkier one that adds headphones (and also extra weight).
The headset isn't due to ship until late 2023, but you can pre-order one from Bigscreen now for £1149/$999.